Unsure? Uncertain? Undecided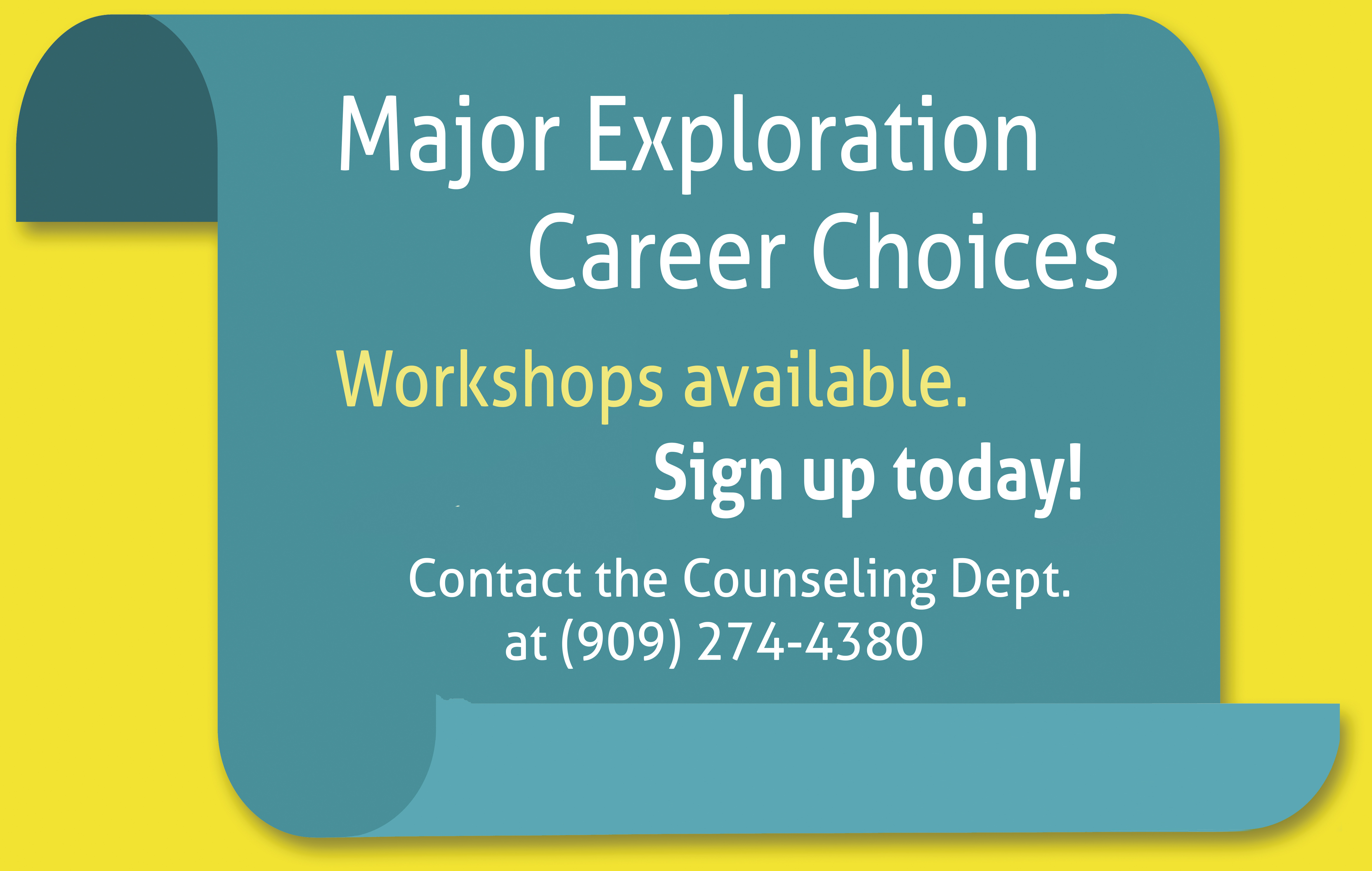 Not sure what to major in? Trying to figure out what you are going to do with your life? Undecided as to what would be the best career for you?
Attend this small group workshop where you can get the learning tips, tools and techniques to help you get from undeclared to career-focused.
Reasonable accommodations such as sign language interpreters, print materials in alternate formats and/or mobility assistance can be provided upon quest. Please request any necessary services at least 7 days in advance.
Call the Counseling office now: (909) 274-4380