Use the Library
---
Submit an online request to borrow a laptop and/or hotspot. Email laptoploans@mtsac.edu for questions.
Get Research Help
---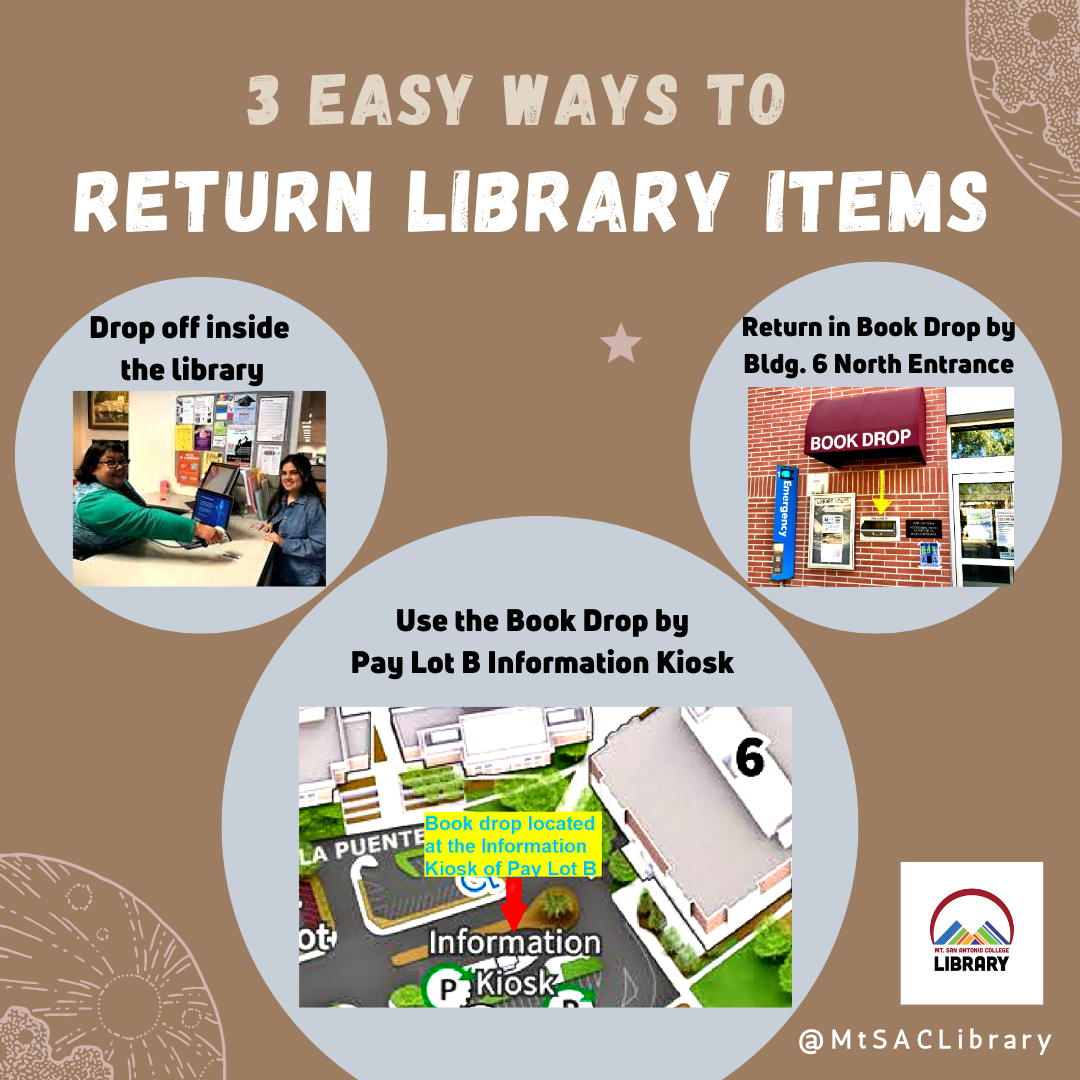 Got library items at home you no longer need? Return is easy -
24/7 return via 2 book drops:

front wall on the left next to the Library entrance
information booth of Pay Lot B.

Return in the Library when we're open
SPOTLIGHT
---
Information Desk: (909) 274-4289
---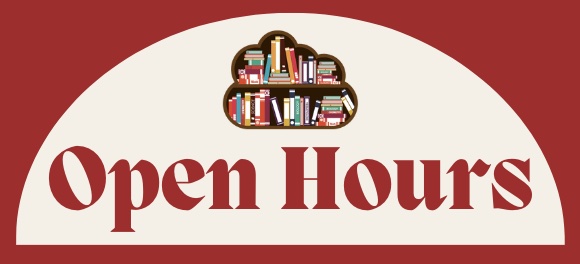 In Fall 2023, the library is open 7 days a week:
Monday - Thursday, 7:30 a.m. - 9:30 p.m.
Friday, 7:30 a.m. - 4:30 p.m.
Saturday, 9:00 a.m. - 4:00 p.m.
Sunday, 1:00 - 9:30 p.m.
Closed on holidays
---
Banned Books Week, Oct. 1-7 this year, is an annual event to celebrate the Freedom to Read. Gather your team of 2-6 members and sign up for the BBW Team Trivia on Oct. 2!
---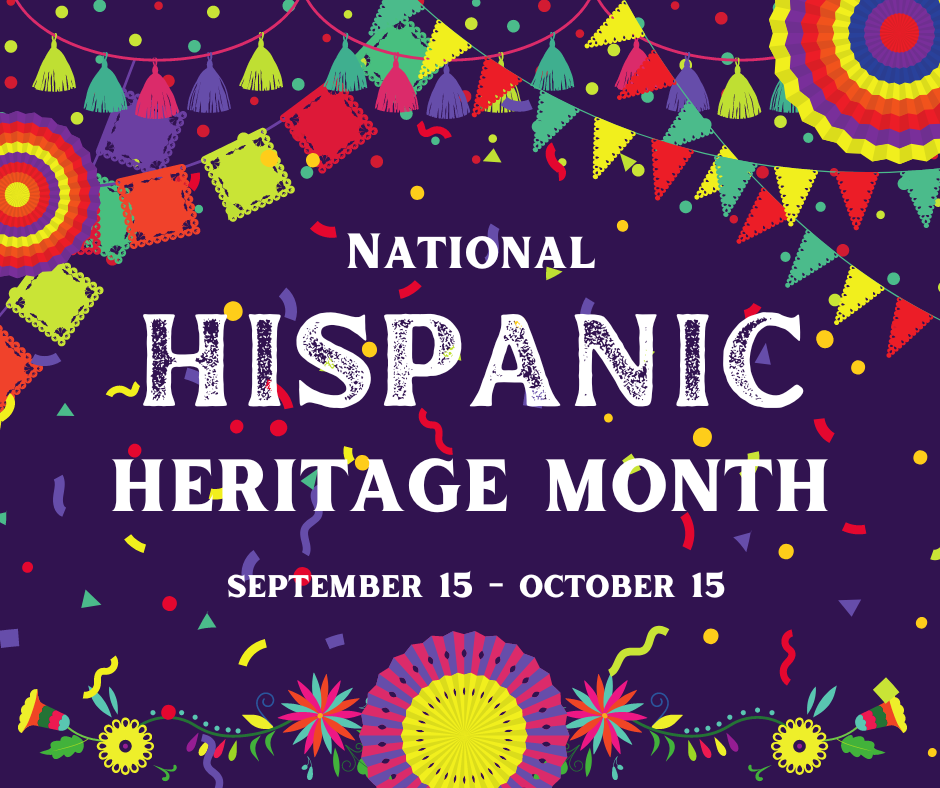 September 15 - October 15 is Hispanic Heritage Month. Let's celebrate! We created this guide highlighting some library books, media, and more to add to the celebration.
---
Featured Events
Questions? Ask us! | Call | Feedback | Suggest a purchase | Report a problem |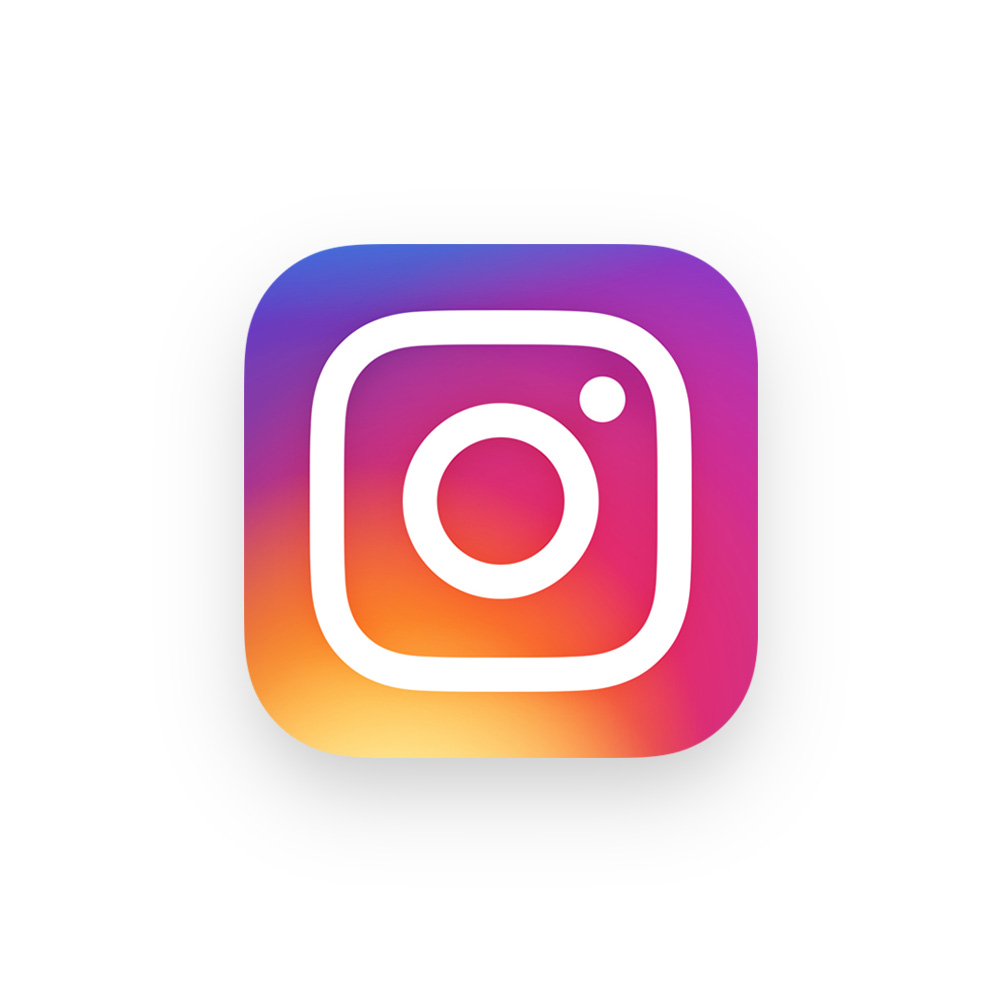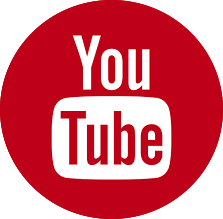 | $Give to the Library