SPOTLIGHT
---
---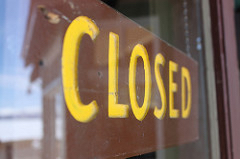 The Library is closed from Friday, February 14 to Sunday, February 23. Have a wonderful break! See you in Spring 2020.
Image: "Closed Sign in Yellowstone" by Bryan Mills is licensed under CC BY 4.0.
---
February is Black History Month. Check out a list of featured online videos from Films on Demand (portal login required for remote access)
---
Let's do the 2020 Reading Challenge together!
READ a book inspired by one of the prompts
FILL OUT a slip online, or in the library (and drop the slip in the box)
Optional. TAG & SHARE on instagram @mtsaclibrary #PopsugarReadingChallenge
REPEAT
There will be 1 monthly and 2 end-of-the-year grand prize winners.
---
Featured Events
Questions? Ask us! Chat | Email | Call | Feedback | Suggest a purchase | Report a problem | NEW Library survey