STAFF DIRECTORY
Ramiro Pinedo Jr.
Administrative Specialist, Study Abroad - Mt. SAC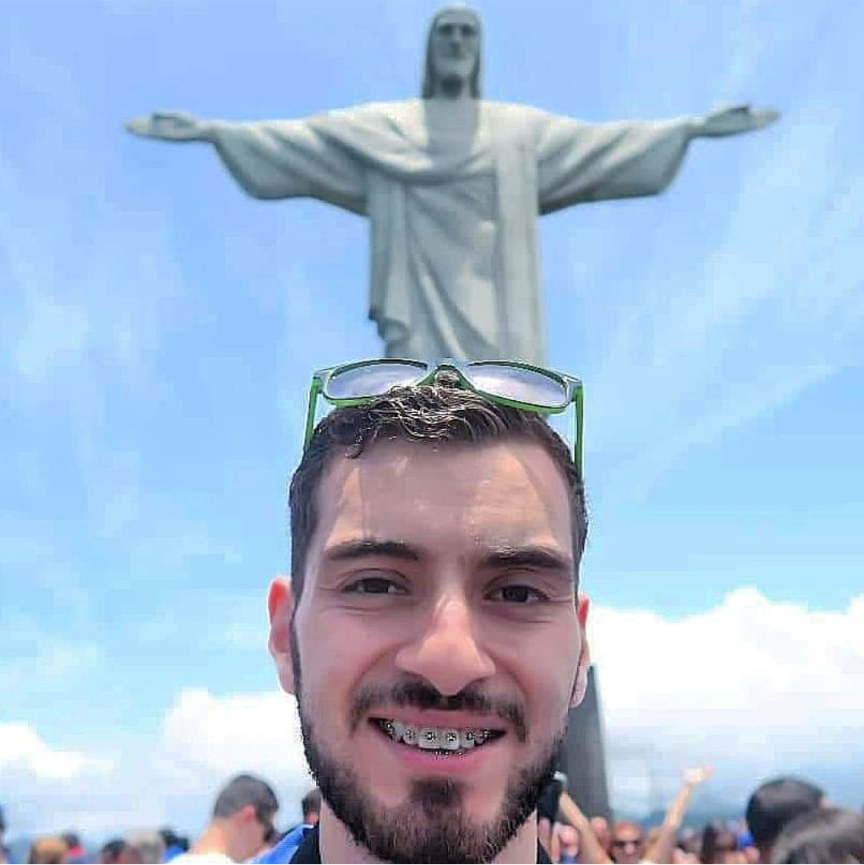 Ramiro's interest in Study Abroad sparked from his desire to someday visit the Amazon rainforest after learning about its significance to global climate change. During college, Ramiro studied Environmental Analysis and Brazilian Portuguese and was able to utilize his studies to participate on an exchange program to Boa Vista, Brazil. This experience was so influential that Ramiro further pursued his academic interests through an independent research study in Brazil funded by a Fulbright Research Grant in 2019. His Fulbright allowed him to become deeply immersed in Brazilian culture and sharpen his awareness on global affairs. He soon after continued his travels to Uruguay, Argentina, and Chile before facing major travel restrictions due to outbreak of COVID-19. Today Ramiro is excited to encourage all students to expand their horizons through intercultural understanding by studying abroad.
Ramiro is a current Mt. SAC student completing prerequisite classes for graduate school. He aims to earn admissions to a Masters program in environmental policy. Outside of Mt. SAC, Ramiro enjoys staying active. He is currently training for his 6th marathon and plays in a community basketball league. Ramiro is also an avid gardener and often volunteers at his hometown community garden.
Lance Heard
Associate Dean, Humanities and Social Sciences - Mt. SAC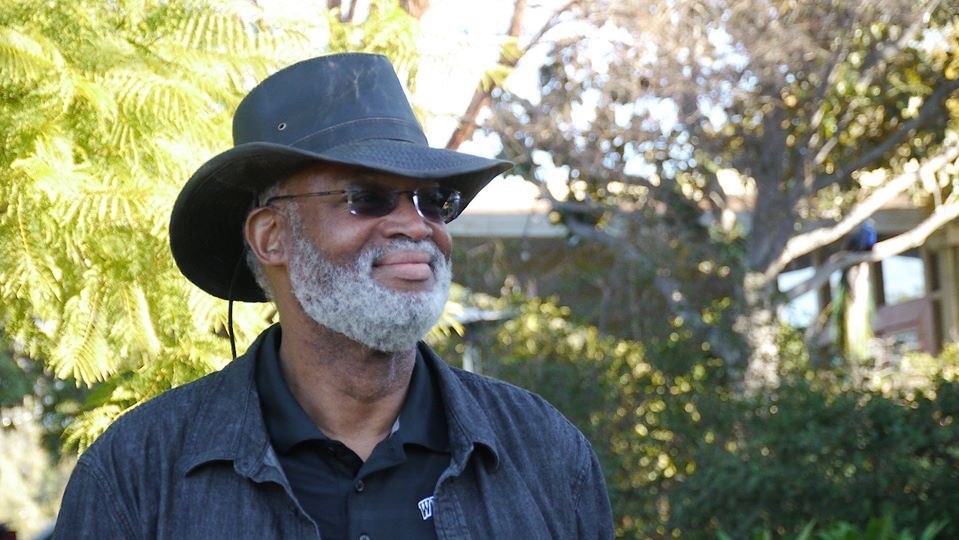 Lance finished Jr. High and High School in Los Angeles, before moving to New York for college. During undergraduate studies, Lance considered Foreign Languages and Behavioral Sciences, before majoring in Economics, due to the influence of his college professors. A graduate of the United States Military Academy at West Point, Lance returned to his alma mater from an assignment in the first combat PATRIOT surface to air missile battalion in the Federal Republic of Germany. There, he worked out of the admissions office, traveling around the central states, speaking to student assemblies about college preparation, and interviewing candidates for West Point.
Lance's volunteer history in the community includes tutoring, coaching, School Attendance Review Board service, Drug Abuse Resistance Education, and in the city of Hermosa Beach the creation of the Volunteers in Policing program. He also served as a member of the Long Beach Redevelopment Agency. Prior to coming to Mt. SAC Lance was at Chaffey College where he taught Ethnic Group Relations and Juvenile Corrections under the direction of Dr. Paula Snyder, chair of the Sociology Department.


Among his achievements at Mt. SAC are service in a variety of roles. As department chair, Faculty Association Director, Vice-President, President, negotiator, and lead negotiator. In addition to being an Academic Senate Director and Senate Vice-President, Lance was Faculty Professional Development Coordinator, New Faculty Seminar Co-Facilitator, and chair of several senate committees. His statewide service has involved the ASCCC Guided Pathways Taskforce, the ASCCC CTE Leadership Committee, the ASCCC Part-time Committee, and ASCCC Executive Committee as At-Large Representative. In addition, Lance served on two Chancellor's Office bodies, the Campus Police Reform Taskforce, and the Veterans Advisory Committee.


One wellness activity that Lance engages in is as a Certified Forest Therapy Guide. He has guided walks in the campus Wildlife Sanctuary, including for CPD day and Flex Day, and he has also guided Mt. SAC students at the Fullerton Arboretum.
John Morris
Study Abroad Specialist - Citrus College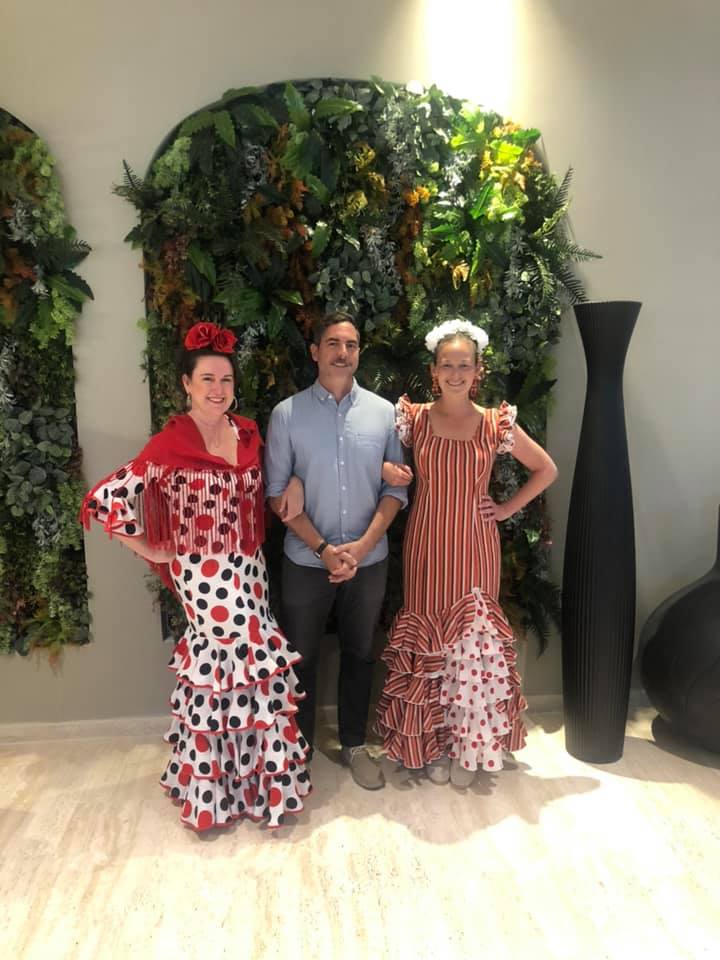 John Morris has been a frequent traveler ever since his own study abroad experience in Holland as part of the San Francisco State University Study Abroad program. While abroad in Europe, Mr. Morris fell in love with meeting people from all parts of the world, visiting beautiful and unique places, and coming to better understand the world. After completing a degree in International Relations, Mr. Morris accepted a teaching position in Tokyo, Japan. While initially expecting to stay only a year, he fell in love with Japan and returned to the US nine years later. Mr. Morris began working as a Study Abroad Specialist at Citrus College in 2015 and holds a Master's Degree in Education Counseling. While he is always excited to speak with students about study abroad, what he enjoys most is hearing about their transformative experiences upon their return.
Paula Messina
University Relations - AIFS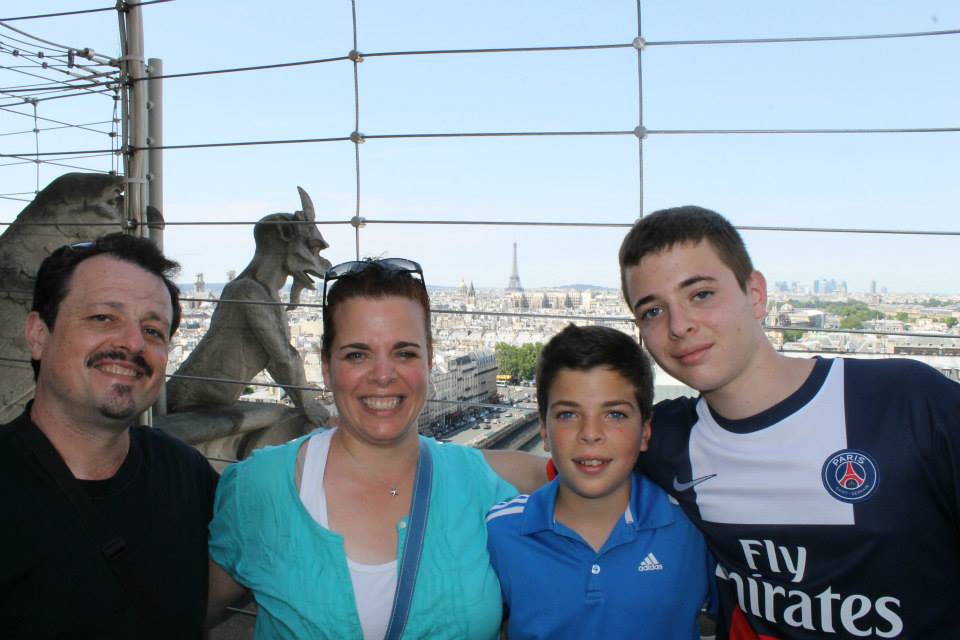 Paula Messina works for AIFS Study Abroad, the organization that coordinates programs for the Southern California Foothills Consortium. Her experience in study abroad began over 30 years ago as a student on the first AIFS program at the University of Granada. After completing her degree she returned to Spain to work as Resident Director of that same program. She has also done program development in Latin America and for the past 5 years, served as part of the University Relations team from her current home base in Los Angeles. She enjoys working directly with Mt. SAC and SCFC students as they prepare for this experience of a lifetime and meeting up with them again when they return as global citizens.