GENERAL TIPS FOR A SUCCESSFUL TEACH ABROAD EXPERIENCE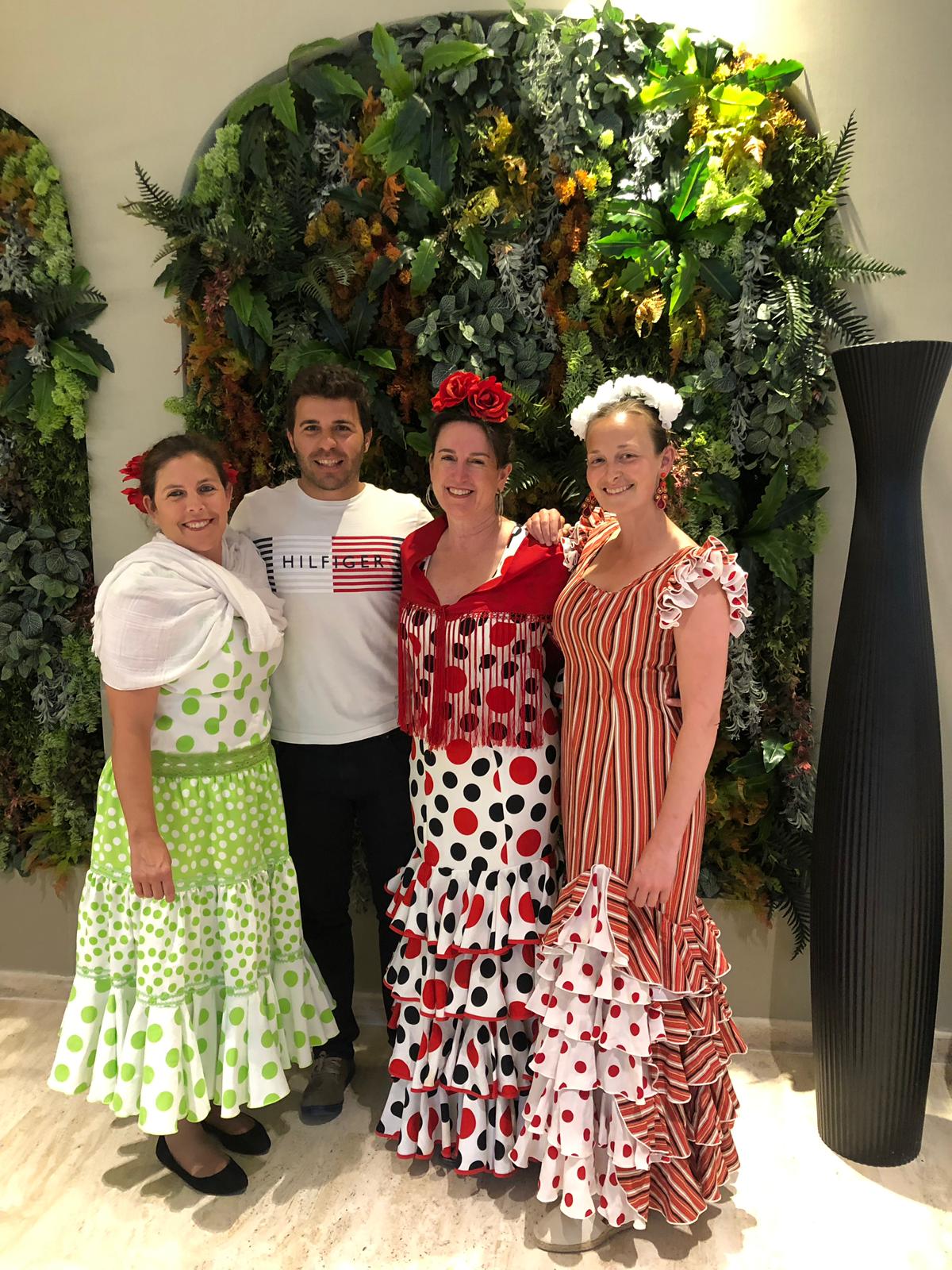 Use the city as your classroom

- One of the highlights of teaching abroad is being able to tie your curriculum to the city (or country) in which you teach. Students will enjoy your class more and probably learn more if you take them to places throughout the city to learn about the material you are teaching. It is completely acceptable, encouraged, and even expected for teachers to use class time to take students to museums, monuments, walking tours, and to bring in local experts.

Pack lightly

- You will no doubt be buying many items while on your trip. Pack one suitcase and leave some room to bring back items. Students who overpacked paid a very high price for bringing additional luggage.

Be aware of electric limitations

- Girls were repeatedly advised not to bring electronics that required a lot of voltage, such as hair dryers, curling irons, and hair straighteners because they caused power outages.

Cell phone usage

- Find apps such as WhatsApp and WeChat that you can use to make free calls and send text to family and friends back home. You can also buy a local SIM card if you are able to take an unlocked phone. Local prices vary, but are quite affordable, especially if you buy a plan on a monthly basis and don't enter into a long-term contract. Some students opted only to use their phone when they had access to wi-fi. The problem with that is that the wi-fi was unreliable, so they couldn't always use their phone. One benefit of having a local SIM card with internet data is that it can be used for the maps on the phone to help you maneuver through the city..

Time management

- The program will definitely keep you busy. You need to be very deliberate in how you use your time. The best approach you can take is to prepare as much as possible before leaving so that you are not using whatever time you have in your destination city to prepare material that could have been prepared in advance.

Participation in program activities

- One of the unique and memorable aspects of the study abroad program is the close relationship you will build with students. You become their confidante, emotional support, and surrogate parent in some cases. However, that relationship of trust is strengthened when faculty participate with the students outside of the classroom. Thus, it is really important to participate in as many program activities as possible. Not only will the students benefit from seeing their instructors take an active role in the program, but you will benefit because you will form lasting relationships as well as enjoy some very unique experiences.

Having visitors

- Friends and family may want to visit you while you are gone. Since you will have an apartment, that is an ideal situation for them to visit without paying for a hotel. The program is very inclusive, so as long as you pay for their expenses, they can participate in the program activities. However, please be mindful with the amount of visitors you have throughout the semester. People visiting requires personal time, energy, and physical labor that may be stretched thin considering potential teaching and familial demands already in place.

Language

- Depending on the country where you teach, you may not know the language. The program coordinators speak English, and it is very likely that you will find English speakers out in the public to help you with basic tasks, like finding a specific tourist spot if you get lost, but you should try to learn some key survival phrases before getting on the plane and then make it a point to learn new phrases every day that you are in the country. The program coordinators would love to help you learn these phrases and the local people appreciate the effort, no matter how badly you think you might sound. It is all part of being a global citizen.

Be open-minded and flexible

- There will be many unexpected developments during your study abroad experience, from wi-fi not working to students not having printers to buses not showing up on time. The more open-minded and flexible you can be in these situations, the less stress you and your students will feel and the better overall experience you will have.

Selecting books

- If at all possible, select or provide students with electronic versions of your books and material. They are also trying to pack lightly because many of them will either travel before the program starts or stay longer and travel after the program ends. They do not want to be lugging a bunch of heavy books if they can access them electronically.

Housing

- Select housing that is within an easy walk to the location where the classes will be taught and to the city center. The local coordinator can prove to be very helpful in making recommendations for the best location.

Traveling on weekends

- Regardless of the country where you will be teaching, there will be many, many opportunities to travel. Whether you fly to another country or stay locally, you will find incredible experiences that will stay with you for years to come. However, staying locally and engaging in day trips rather than flying out of the country has many financial, emotional, familial, and cultural benefits.

Focus on comfort over style

- Depending on your host country, you may find that you must pack for different climates. In order to keep your luggage manageable (and affordable), try to take items that are usable and practical in different climates. You can always buy something you did not take with you if necessary, but if you pack with the idea that your outfits should work in multiple climates/settings, then your luggage will be lighter. Also, you want to dress for comfort, particularly in terms of your shoes. For women, high heels may not be practical, especially if your host city has a lot of cobblestone streets. If you are going to be walking a lot, as is most likely, you will want a really good, comfortable pair of walking shoes. In addition, consider taking some type of orthotic insert to minimize the impact that all of the walking will have on your feet.

Local Transportation

- Become familiar with the local transportation options. Local bus companies might have an app that you can download which can help you navigate the city.