DOCUMENTATION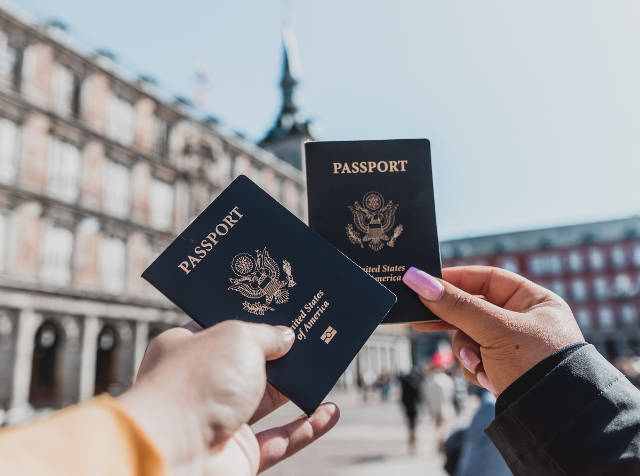 Below is a simple break down of the type of documents you will need to prepare before your study abroad experience:
PASSPORTS
No matter which program you register for, a passport will be required for departure and re-entry back into the United States. Students do not need to have a passport during the enrollment process but must have it at least two weeks before their program starts.
If you are a U.S. Citizen:
And already own a passport, please check to see if it has expired and needs renewal. If you do not own one, please click here
to start the process. Passport books can take anywhere from 4-8 weeks to ship and cost $100-$200.
If you are an International Student:
Consult your home country's equivalent of the Department of State, or the "citizen's services" section of your home country's U.S. Consulate. A verification letter may be required from Mt. SAC. Please allow at least one week for your request to go through.
If you are an Undocumented Student:
Currently, colleges and universities are urging undocumented students to not enroll in study abroad at this politically tumultuous time. Re-entry back into the United States is not guaranteed and may jeopardize the student's living situation. There are many domestic opportunities undocumented students can take advantage of within the United States and surrounding territories. Consult with your Study Abroad Advisor for more information.
VISAS
Depending on location, students are allotted specific amounts of time they can legally spend in a host country before requiring a visa or other documents. All of our programs ensure students live abroad for 90 days or less -- meaning a visa is NOT required to study abroad. However, should a student want to stay longer in the country or backpack either before or after their program, a visa may be required. Please speak with your Study Abroad Counselor to determine what documentation will be needed.
Students studying in Europe:
If you are traveling to the

Schengen Area

(most of Western Europe), we advise you to familiarize yourself with the restrictions on periods of stay and the ability to do back-to-back programs or extended travel before or after your program. You can consult the U.S. Department of State website for Schengen area borders agreement information.
GENERAL TIPS
Bring a copy of all travel documents with you on your program and leave a set of copies with a secure contact in the U.S. back home.
Scan your documents and email the copies to yourself to have handy at all times when outside of your homestay or apartment.
Other documents you may want to scan include: your bill of good health, proof of vaccinations, and proof of prescriptions for any medication that needs to be refilled abroad.