How to Prepare for Video (ZOOM) Counseling
All video counseling appointments use Zoom.
Zoom is a program that runs on your computer, phone, or tablet. You must download this program from the Zoom website. The free version of Zoom should meet all of your needs.
If you've received an email invitation to a Zoom meeting, click the link that says, "Join Zoom Meeting". If this is the first time you've used Zoom, this link will take you to a website where you can download the Zoom program or app, depending on what type of device you are using.
On an iPhone or iPad: Go to the Apple App Store and search for "ZOOM Cloud Meetings". Click "Get" to download and install the Zoom App.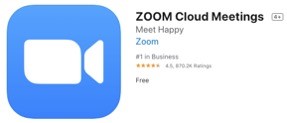 On an Android phone or tablet: Go to the Google Play App Store and search for "Zoom Cloud Meetings". Click "Install".
On a computer: On the Download Center website (https://zoom.us/download), click "Download" in the "Zoom Client for Meetings" section. Click the blue Download button to download Zoom from the website.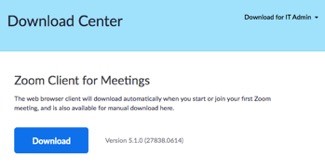 After Zoom is downloaded, you must install it onto your computer. If you have an Apple computer, like a MacBook: Double click the file called Zoom.pkg, which is typically saved to your Downloads folder. The installer program opens and guides you through the process. If you have a PC: Double-click the file call ZoomInstaller.exe file to install the program.
What to expect with Video Counseling?
Career, major, and personal counseling in real-time
Interactive, real-time screen sharing (i.e. educational plan, transcripts, websites, registration process, etc.)
Choice between audio or video conferencing
Video counseling services does not provide Psychological services. If you need assistance with a psychological service, contact the Student Health Center by calling (909) 274-4400.