Information Technology
Help Desk
The Mt. San Antonio College Help Desk is available to assist you with all of your technology needs. We are trained and ready to handle a wide range of calls related to hardware (PCs, Macs, printers), software (Windows, MS Office, Adobe), and specialized applications used within the District (Banner, Canvas, etc.). The Help Desk is also your primary contact to follow up on open issues (a Help Desk incident number will be assigned to you when a request is placed), to schedule installations or moves, or even to create/change user accounts or access.
Mt. San Antonio College has recently moved to Microsoft's System Center Service Manager 2010 (SCSM) to help manage IT requests. SCSM helps Mt. SAC integrate best practices into their IT processes including incident requests and system upgrades. It is our hope that as a result your IT requests will see improved response time and communication levels.
Be sure to check the FAQ pages before placing a request because your issue may be something with a simple solution. Otherwise, don't hesitate to call the helpdesk @ ext 4357 or place a request online via email to helpdesk@mtsac.edu
FAQs
Email
Mobile email: Mobile users who wish to receive their email and calendar items from Mt. SAC on their cell phones must install the Traveler app. Traveler is a secure app that allows you to see your appointments and email without fear of your information being compromised. Look in the resources section for detailed instructions on how to get Traveler for Android or iPhone installed. You may also call the help desk for assistance.
Forwarding email to a personal non-MtSAC account:
Log into inside.mtsac.edu and your email icon is located on the upper right side.
Click on the Options Tab.
Click on the Settings Tab.
Scroll down and check Enable forwarding.
Type in your personal email and click the add button.
Then click on Save on the bottom right hand side of the screen.
Suspicious email: Mt. SAC will NEVER ask for your username or password. PERIOD! If you receive an email requesting your username and password, even if it appears to be legitimate and from Mt. SAC IT, admissions, or any other department, DO NOT RESPOND. Report the email to IT immediately, and delete it.
Webmail e-mail: To connect to your email from a remote location, open a browser and type http://webmail.mtsac.edu the resulting page will provide a login window. Enter your email name (all the characters before the @ symbol) and your web mail password. This may be different from your Banner/Lotus Notes password. Your web mail password can be changed using your Lotus Notes application if you are on campus. Or, you can call the Helpdesk if you are not on campus.
Laptops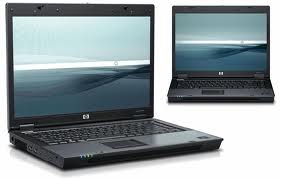 Loaners: IT CAN often provide "loaner" computers, workstations, scanners, printers, and other peripheral devices to faculty and staff. If you require the use of a computer or other hardware while yours is being repaired by IT, or while you are waiting for a new machine to be purchased, delivered and installed, IT may be able to provide a loaner from our inventory. Contact the Help desk for more information.
Passwords
Password Change/Reset: my account password
Log into inside.mtsac.edu
Click on "My Account" link on the top left side of the Home tab

Note these password requirements:

Your new password must be different from any of the ten most recent, previously used passwords.
The password length must be 8 or greater.
The password length must be 20 or less.
The password must contain a letter.
The password must contain a digit.