Information Technology
Help Desk
The Mt. SAC IT Help Desk is your primary contact to request assistance with all of your technology needs. We are ready to handle a wide range of calls related to hardware (PCs, Macs, printers), software (Microsoft Office, Adobe), and specialized applications used at Mt. SAC (Banner, Canvas, Argos, OnBase).
You can contact the IT Help Desk via online self-service portal (https://helpdesk.mtsac.edu), via email to helpdesk@mtsac.edu, and by phone at extension 4357 from an on-campus phone or (909) 274-4357 (HELP) when calling from off campus. For urgent issues, please call the IT Help Desk.
The Help Desk is also your primary contact to follow up on open issues (please have your ticket number available), to schedule installations or moves, or request access to additional Mt. SAC IT services.
Help Desk Hours and Walk-In Support
Walk-in support hours: Monday-Friday 08:00 am – 4:30 pm , Building 23 room 6150 – link to https://www.mtsac.edu/maps/
Phone support hours: Monday-Thursday: 7:30 am – 10:00 pm, Friday: 7:30 am – 7:00 pm
Email
Log into https://inside.mtsac.edu, and your email icon is located on the upper right side.
Click on the Options Tab.
Click on the Settings Tab.
Scroll down and check Enable forwarding.
Type in your personal email and click the add button.
Then click on Save on the bottom right hand side of the screen.
Suspicious email: Mt. SAC will NEVER ask for your username or password. PERIOD! If you receive an email requesting your username and password, even if it appears to be legitimate and from Mt. SAC IT, admissions, or any other department, DO NOT RESPOND. Report the email to IT immediately, and delete it.
Webmail : To connect to your email from a remote location, open a browser and login to the Portal at https://inside.mtsac.edu, then click on "Office 365" in the upper right corner of the screen.
Short-Term Equipment Loans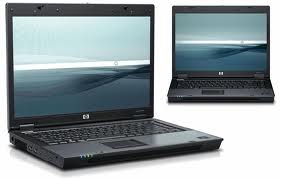 The Mt. San Antonio College IT Help Desk provides temporary replacement and occasional short-term laptops, computers, equipment, and accessories to its eligible full-time faculty and staff for use in the course and scope of their employment.
For example, you may need a desktop for a conference or presentation, or if your computer or other equipment is being repaired, IT may be able to provide a loaner from our inventory. Our goal in providing this service is to promote educational excellence through the use of technology to foster innovation, creativity and efficiency. Contact the Help Desk for more information.
Passwords
For Employees and Students that have a Personal Email address on file: Go to https://inside.mtsac.edu and click "Forgot Password" (https://lpp5auth.mtsac.edu/accountrecoveryendpoint/recoverpassword.do). Input your Mt. SAC Portal Username (e.g. jmountie19), not your email (jmountie19@gmail.com), then select "Recover with Mail" and click Submit. Following those steps, you should receive an email at your personal (non-Mt. SAC) email account(s) on file containing password reset instructions.
For Employees and Students without a Personal Email: Please call the Help Desk for assistance.