Which FAFSA Should I Complete?
If you attend college between...
Aug 2018 - July 2019

FALL 2018

(Aug 27 - Dec 16)

WINTER 2019

(Jan 7 - Feb 17)

SPRING 2019

(Feb 25 - June 16)

Application deadline June 30, 2019

SUMMER 2019 (June 20 - July 31)




Aug 2019 - July 2020

FALL 2019

(Aug 26 - Dec 15)

WINTER 2020

(Jan 6 - Feb 16)

SPRING 2020

(Feb 24 - June 14)

Application deadline June 30, 2020

SUMMER 2020

(June 22 - July 31)



Visit our 8 Steps to Filling out the FAFSA Web page for more details.
Don't Leave $$$ On The Table
Mt. SAC students, like all California community college students, may be eligible for the California College Promise Grant (a.k.a. the BOG Fee Waiver). The California College Promise Grant (CCPG) waives the enrollment fee and provides a reduced cost for health and parking fees for qualified California students. About three-fourths of our students benefit from this program. DON'T LEAVE $$$ ON THE TABLE...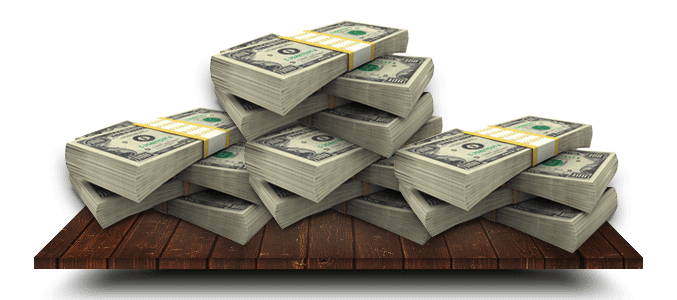 We highly recommend all students complete a FAFSA or California Dream Act application as this is the most likely way to qualify for the California College Promise Grant (CCPG). In addition, by completing the FAFSA or California Dream Act application, you might qualify for additional financial aid!! Fill out your FAFSA or California Dream Act application today!
Visit our How to Apply for Financial Aid Web page for more details.
Maintain Satisfactory Academic Progress (SAP)
Financial aid recipients are required to meet Mt. San Antonio College's Satisfactory Academic Progress policies in order to remain eligible for financial aid:
Complete

67% of attempted units

, maintain a

cumulative GPA to at least 2.0

, and be

under the maximum time frame for their program of study

.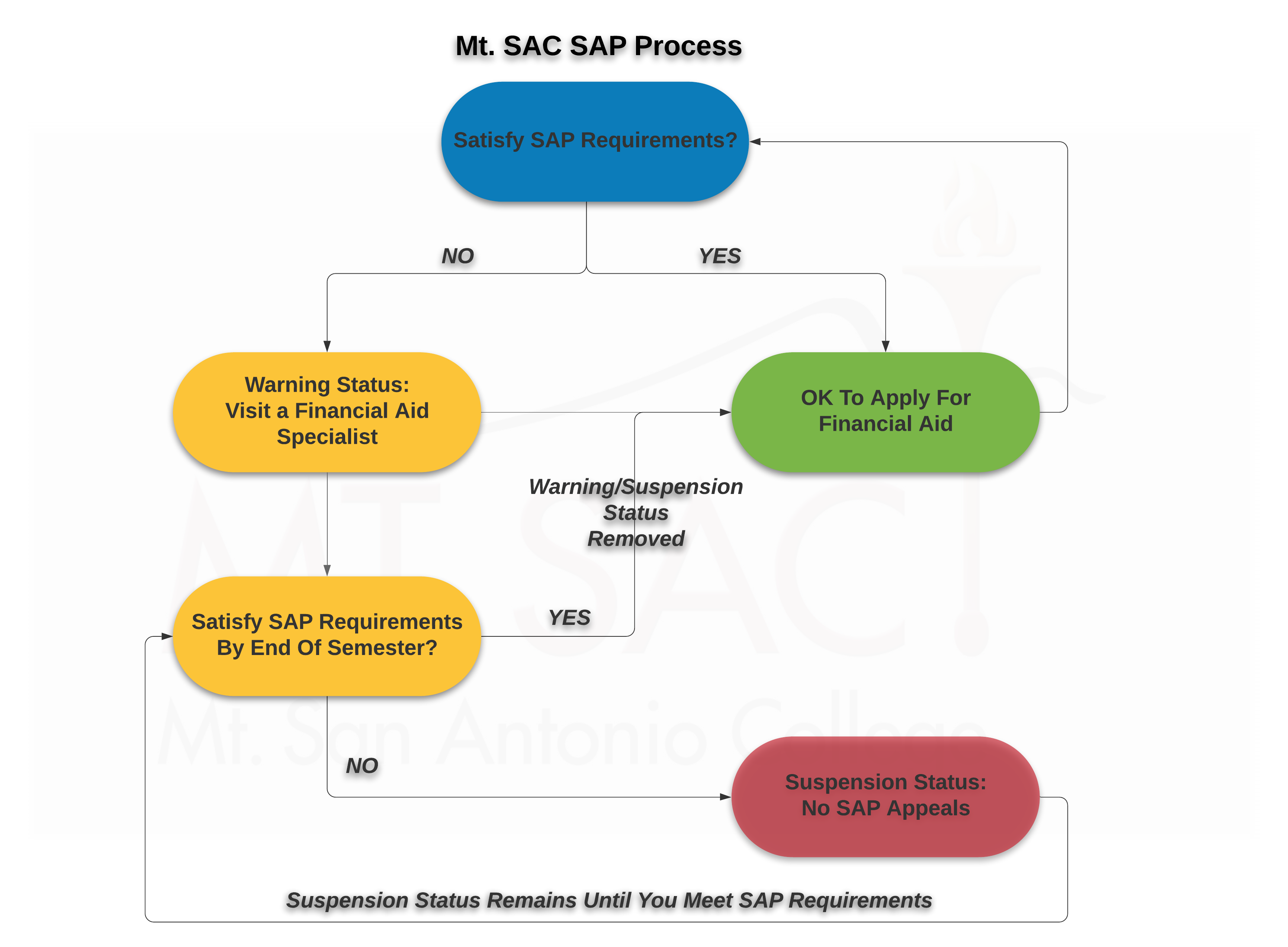 Visit our Satisfactory Academic Progress Web page for more details.
The Purpose of Financial Aid
Financial Aid is intended to help students who might not otherwise be able to attend college. Although the primary responsibility for meeting college costs rests with the student and his/her family, it is recognized that many families have limited resources and are unable to meet the cost of a college education. Financial Aid programs have been established to provide assistance for students with documented financial need. In achieving this goal, the aid office must evaluate the family's financial ability to pay for educational costs in order to distribute limited resources in a fair and equitable manner.
Mission
The mission of the Financial Aid Office is to assure that the delivery of the student aid funds is conducted accurately, expediently, and with integrity, while demonstrating respect, competency, and accountability, using the highest quality standards of the process and approaches established to serve our students.
Vision
To promote awareness of Financial Aid Opportunities and provide Quality Customer Service while utilizing new and expanding technologies for the purpose of exceeding the expectations of our students, staff, and community. The Mt. SAC Financial Aid Office offers many services to our students including financial aid awareness and Free Application for Federal Student Aid (FAFSA) hands-on seminars as well as financial aid advising and educational plans are developed for our students. Our customer service reps will answer your questions in person and over the phone with FERPA regulations for student privacy. We are here to help you fund your cost of education. Stop by the Financial Aid Office or follow the instructions on this website, and remember that you are in charge of your education, we are here to help you finance it.