Music Department Facilities
The Music Department is housed in the state-of-the-art Mt. SAC Performing Arts Complex, Building 2, which is composed of classrooms, rehearsal halls, offices, dance studios, the Studio Theater, as well as the 415-seat Sophia B. Clarke Theater and the 273-seat Music Recital Hall.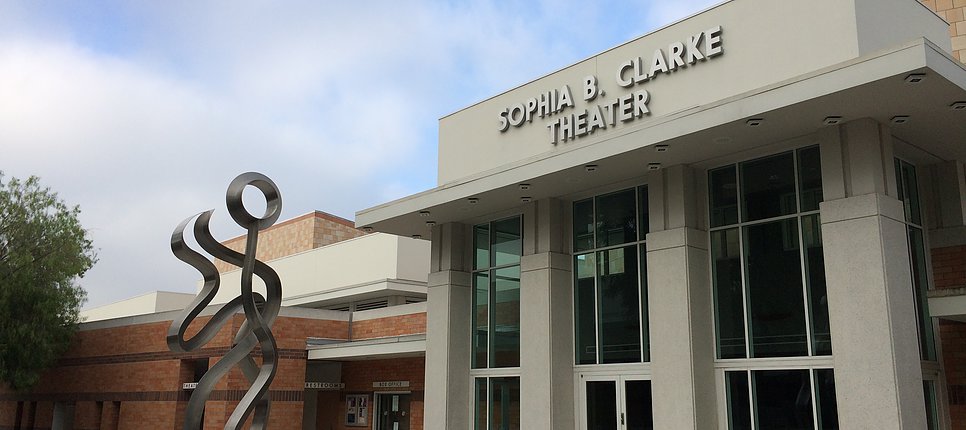 Sophia B. Clarke Theater
This 415-seat, state-of-the-art auditorium is the centerpiece of the Mt. SAC Performing Arts Complex. Both professional and student productions (concerts, theatrical and dance performances) are presented here. It's certainly one of the southland's best and most attractive venues.
Feddersen Recital Hall
This 273-seat auditorium boasts an outstanding acoustic design. Complimented by a majestic wood backdrop and stage, the Recital Hall is both intimate and functional. Patrons enjoy excellent views from every angle.
Band Room
Completed in 2007, the $3.5M Music Building expansion project created a new band room, new practice rooms of various sizes, and additional faculty offices. The band room is a beautiful space, capable of supporting recitals and events, with wonderful acoustic properties that complement our performing ensembles.