Natural Sciences Division and Mt. SAC Foundation Donations Present:
Dr. Deborah Boroch Discovery Day


"The Wonderful World of Water"
Saturday - April 22, 2023
$3 Day-Use Parking Fee - Parking in Lot B at the north/east corner of Temple and Grand!
Registration at Building 13 , activities end near Lot B!
Payment & Registration for breakout sessions required:
What is it?
An invitation for 5th to 7th grade students to explore areas of science and math. Our theme this year is 'The Wonderful World of Water' Mt. SAC, emphasizing the use of science and math to protect our Earth's water supply. Parents are encouraged to accompany and supervise their children in attendance.
This event may be canceled in accordance with LA County COVID-19 regulations, if needed.
Schedule:
Time
Event Description
7:30 - 8:30 am
Registration and t-shirt pick up
(T-shirt for all student participants!)
9:00 - 9:15 am
Welcome and Tribute to Dr. Debbie Boroch
9:15 - 10:00 am
An Introduction to Wonderful World of Water!
10:15am - 12pm
Breakout Session Activities: Register for two Break Session activities A & B (once each)
10:15am-12pm
The Meek Museum Open House Building 61 Room 1515
12:00-1:30 pm
Lunch! Free for all registered children! (Boxed lunch that can be picked up to go)
1 -2 pm
Family Tours of the Mt. SAC Wildlife Sanctuary or Activity at the REACH Community Garden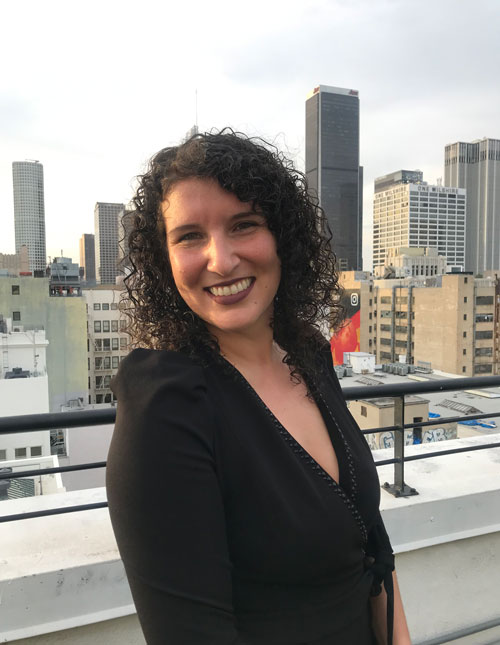 Keynote Speakers
Vanessa Velasco is a passionate environmentalist working as a Senior Environmental Scientist in the Climate Change Program at the California Department of Water Resources. She assists local water managers in Southern California with climate change planning and supports the department's climate resiliency efforts by developing guidance and incorporating climate science into projects and programs. She earned a bachelor's degree in Environmental Biology from California State University Northridge and master's degree in Environmental Science from Loyola Marymount University.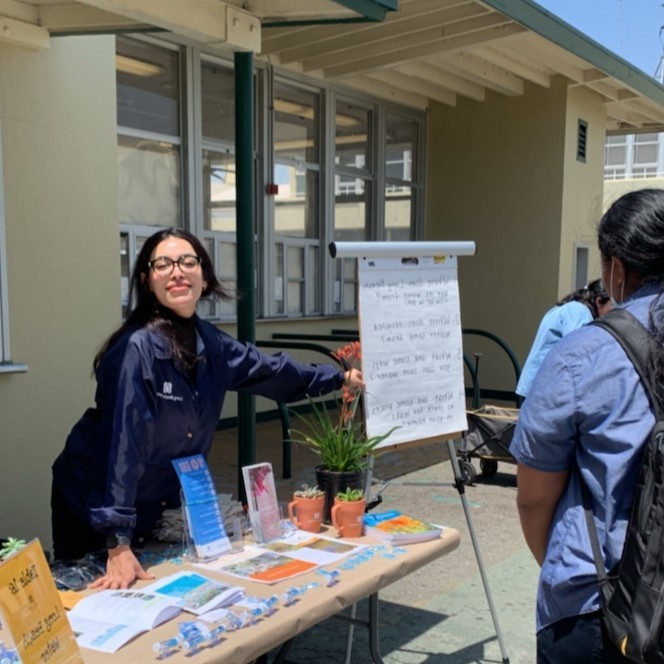 Dani Luna Lima has spent her career and academic efforts dedicated to botanical conservation and water resource management to create a culture of environmental stewardship and water stewardship in Southern California. She began her water use efficiency career with the Long Beach Water Department, serving as program manager for the Lawn to Garden program. Most recently, she served as a Water Conservation Officer for the City of Glendora Water Division where she worked on a variety of local water resource development projects and water conservation enforcement. In her current role as a Water Conservation Specialist with the City of Santa Ana Water Resources Department, Dani serves as the primary administrator for citywide water conservation programs and public education. Dani earned four degrees ranging from Plant Science to Environmental Studies at Mt. SAC and is now attending Cal Poly Pomona furthering her research in Botany and Regenerative Studies.
Meek Museum Building 61 Room 1
Open during the duration of the event! Lions, tigers, and bears, oh my. Come see some of the World's biggest animals up close and personal. Don't worry, they won't bite. The animals are all stuffed, so you can see the size and beauty of these animals up close without fear.
Presenter: Mark Cooper
Breakout Session Activities:
Pick 2 Breakout Sessions A & B (10:15am - 11:45am, 40 minute program each)

Math: Earth Day and Projectile Motion Lawn area outside of Building 61
In this activity, students will launch water balloons and investigate the factors that determine how far a water balloon will travel. Come and learn how to adjust the path a water balloon takes by aiming for different targets. Activities will involve launching water balloons and competing with other students for prizes.
Presenters: Christine Sun, Bao-chi Nguyen, & Florence Liu
Biology: Secret Medicines of Plants! Building 60 Room 2515
Did you know that the 1st medicine used to treat disease came from a tree? Come investigate how diseases can be treated with plants. Many medicines used today come from some part of a plant; flower, stems, roots, even the bark of a tree. You will learn to make important medicines from plants. You can make your own tea, lotion, and lip balm to take home.
Presenter: Virginia Pascoe
Biology: Our Beautiful Ocean Creatures Building 7 Room 1108
What do blubber, shells, and shark teeth have in common? They are all amazing animal adaptations! Join us as we explore the wonderful world of animal adaptations through observations and hands-on experiences with artifacts and live animals. You will explore fascinating marine creatures through this fun and educational class with an Aquarium educator. This program will be followed by a hands-on opportunity to touch local marine life.
Presenter: Aquarium of the Pacific Host: Janine Kido
Chemistry: Gross to Great!! Transforming dirty to clean water Building 60 Room 3601
A cup of cloudy water is not appetizing — or healthy! Clean drinking water is essential for life, but it's not easily available in many parts of the world. In this session, you'll learn about distillation, which is one of the techniques chemists use to transform dirty water into clean water. You'll get hands-on experience purifying water using distillation, and then you'll use a variety of tests to see how pure your water is.
Presenters: Jenny Leung, Cuiwen He, Carrie Miller

Physics & Engineering: Buoyancy: Lighter or Heavier than water Building 60 Room 1620
What liquids are heavier or lighter than water? Can we suspend items in liquid? This session will demonstrate density and how it relates to buoyancy. You will use this information to construct an aluminum foil boat and compete to see which boat can hold the most pennies without the boat sinking.
Presenter: Maria Vaughn & Chrystin Green

Planetarium Show: Dynamic Earth Building 26C in main lobby
Dynamic Earth explores the inner workings of Earth's climate system with visualizations based on satellite monitoring data and advanced supercomputer simulations, this cutting edge production follows a trail of energy that flows from the Sun into the interlocking systems that shape our climate: the atmosphere, oceans, and biosphere. Audiences will ride along on swirling ocean and wind currents, dive into the heart of a monster hurricane, come face-to-face with sharks and gigantic whales, and fly into rolling volcanoes.
Presenters: Heather Rookhuyzen & Jessica Draper
After Lunch:
Wildlife Sanctuary Tours (Mark Cooper, Tyler Flisik and E.A.G.L.E. Student Club)
An ecosystem consists of all the organisms in a given area as well as the non-living factors with which they interact. The Wildlife Sanctuary includes representative samples of six ecosystems: Meadow, Riparian, Woodland, Swamp, Lake and Pond. "The grass is greener when you get outside." – David Suzuki (Canadian Zoologist and Environmental Activist)
REACH Community Garden Activity (Vanessa Velasco & Dani Luna Lima)
Waterwise gardens play a huge role in creating habitat for pollinators and supporting the Water Cycle. Join us for a tour around the Mt. Sac waterwise garden and discover the fundamental steps in the Water Cycle. Participants will also be able to test their knowledge in a Tic Tac Toe game and win goody bags
Wildlife Sanctuary Tours or REACH Community Garden Activity after lunch from 1-2 pm!
Campus Map Locations
Campus Map | Dr. Deborah Boroch Discovery Day
Sponsored by: