Nursing Program
---
ADN Program - Generic Option (Registered Nursing)
Enrollment in the Mt San Antonio Registered Nursing Program – Generic Option – is open to persons regardless of sex, age, marital status, disability, ethnic group, religion or national origin. Starting January 2015 applications will be accepted twice a year ( Application period December 1 - February 1 for Fall semester and Application period June 1 - August 1 for Spring semester).
Students seeking admission to the Registered Nursing Program – Generic Option – must meet or exceed all of the following criteria:
An overall grade point average of 2.5 for the science prerequisites, which includes Human Anatomy, Human Physiology, and Microbiology with no grade less than a "C" (2.0) for each course and no more than one repetition of any one of the courses. Please note that a "C" in all course work will not earn a GPA of 2.5.
A cumulative grade point average (GPA) of 2.5 for

all

college coursework completed.
Freshman Composition, minimum of three (3) semester units with a minimum grade of "C."
Applicants must successfully pass the Admission/Readiness test with a pre-determined passing grade.
Eligibility to enroll in MATH 110 Elementary Statistics.

GENERIC (REGISTERED NURSING) OPTION PREREQUISITES TAKEN PRIOR TO ENTRY
The following prerequisites must be completed with a minimum of "C" or better prior to applying to the Generic ADN Option. These courses cannot be in progress.
The nursing program does not accept any on-line science labs in prerequisites.
COURSE and TITLE
UNITS
ANAT 35 - Human Anatomy
or
ANAT 10A- Introductory Human Anatomy
5.0

4.0
ANAT 36 - Human Physiology
or
ANAT 10B - Introductory Human Physiology
5.0

4.0
MICR 1 - Principles of Microbiology
or
MICR 22 - Microbiology
5.0

4.0
ENGL 1A - Freshman Composition
or
ENGL 1AH - Freshman Composition - Honors
4.0

4.0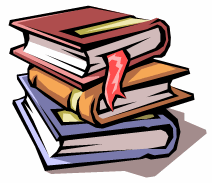 ADN GENERAL EDUCATION REQUIREMENTS
All courses below must be completed with a grade of "C" or better. Due to the intensity of the program, students are highly encouraged to complete general education prior to admission into the program.
ADN NURSING GENERAL EDUCATION
COURSE and TITLE
UNITS
PSYC 14 - Developmental Psychology
or
CHLD 10 - Child Growth and Lifespan Development
or
CHLD 10H - Child Growth and Lifespan Development - Honors
(Must be completed before NURS 6: Pediatric Nursing)
3.0

3.0

3.0
PSYC 1A - Introduction to Psychology
or
PSYC 1AH - Introduction to Psychology - Honors
(Must be completed before NURS 5: Psychiatric Nursing)
3.0

3.0
SPCH 1A - Public Speaking
or
SPCH 1AH - Public Speaking - Honors
or
SPCH 2- Fundamentals of Communication
or
SPCH 8- Professional and Organizational Speaking
or
SPCH 8H- Professional and Organizational Speaking-Honors
4.0

4.0

4.0

4.0

4.0
ADDITIONAL GENERAL EDUCATION REQUIRED FOR THE ASSOCIATE DEGREE (These requirements are waived for students who have a Bachelors degree or higher from a regionally accredited institution in the United States.)
| COURSE and TITLE | UNITS |
| --- | --- |
| HISTORY OR POLITICAL SCIENCE * | 3.0 |
| ARTS * – ONE COURSE FROM ARTS AREA | 3.0 |
| HUMANITIES * – ONE COURSE FROM HUMANITIES AREA | 3.0 |
| Physical Well-being Requirement Complete at least one of the physical education activity courses with the following prefixes: DNCE, KINA, KINF, KINI, KINL, KINS, or KINX | 0.5 or 1.0 |
| Completion of Intermediate Algebra (MATH 71, 71X, or 71B) or a higher college level Math course. | Up to 5.0 |
| Reading competency * | |
*See Mt. SAC Catalog for applicable courses
REQUESTS FOR EQUIVALENCY
Request for equivalency for core sciences: Courses must meet or exceed the 4.0 unit minimum with a laboratory component, as required by the California Community College Chancellor's office. If you are uncertain whether a course taken inside or outside the California Community College system is equivalent to the Mt. SAC course, please contact the Counseling Department.
FOREIGN COURSE WORK
Course work completed in another country may be accepted to satisfy requirements for graduation. Foreign transcripts must be evaluated by a recognized foreign evaluation service. If you are selected as a candidate for the Nursing Program, please submit an official, sealed copy of the foreign evaluation during your counseling appointment.
HIGH SCHOOL EDUCATION OR EQUIVALENT
Applicants must provide proof of graduation from:
An accredited high school in the United States by transcripts or diploma or;
Documentation of a passing score on the General Education Development (GED) exam or;
Associate degree, or Baccalaureate degree from an accredited institution of higher education in the United States or;
Official evaluation of international diploma/degree
OTHER PROGRAM REQUIREMENTS
Meet the minimum physical and mental qualifications to perform essential nursing functions (see Essential Functions).
Criminal background check and drug screening must be completed prior to any patient contact.
A physical examination, including specific immunization is required of all candidates prior to the beginning of nursing classes.
Current Health Care Provider CPR certification.