Course Eligibilities & Sequence
---
Writing
Students are placed into all writing classes at Mt. SAC via the Assessment Questionnaire and the Assessment of Written English Placement Test.

*Assessment of Written English Test — A test of your abilities in Language Usage. It is required for placement in English classes (including LERN, AMLA, and ESL classes), Business English classes, admission to the Health Science Program, and all courses requiring English eligibility.
**Students may enroll in ESL (English as a Second Language) and LERN (for native speakers) without taking the AWE.
Reading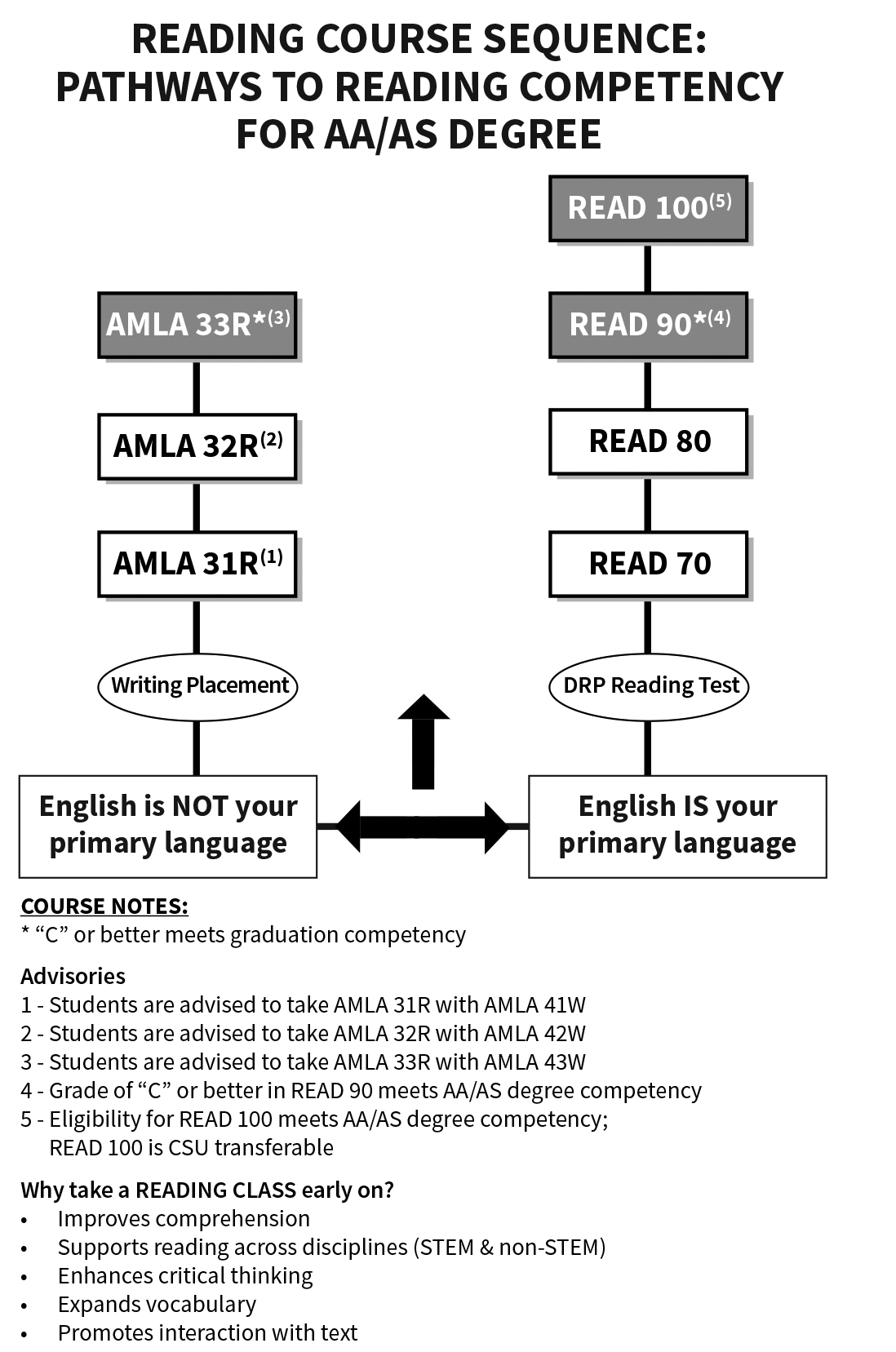 *note: AMLA 43W has been replaced by AMLA 90
Speaking and Grammar
There are no assessment tests for enrollment in AMLA speaking and one-unit grammar classes, and any Mt. SAC student who is registered for credit classes may take them.
However, due to the level of course content, students wishing to enroll in AMLA 24 (Idiomatic English) are advised to be eligible for AMLA 42 (Intermediate Writing), and students wishing to enroll in AMLA 23 (Formal Speaking) are advised to be eligible for AMLA 90 (Advanced Writing).