Lost & Found
Are you looking for something you lost? Have you found something you'd like to turn in?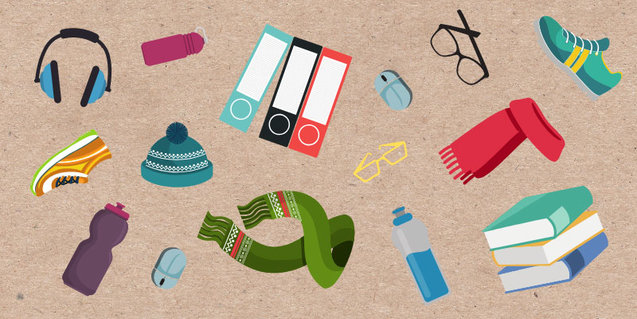 The Student Life Office in Building 9C can help!
Turning in an Item? Please drop them off during our regular business hours:
Monday-Friday: 8 a.m. - 4:30 p.m.
Tips for searching for lost items:
Retrace your steps
Try to think of the last time you saw the item
Check campus offices near the area you may have left it
Was it your phone? Call it and see if someone answers or try and and use tracking software
If your item was stolen on campus, contact the Police & Campus Safety Department at (909) 274-4555
Please complete this form if you have lost an item. In the event your item is turned in, we will contact you as soon as possible.
Please contact us at 909.274.4525 or studentlife@mtsac.edu if you found an item. Do NOT use this form to report found items.
All unclaimed items will go to
Auction which takes place every Fall!
All proceeds fund the Student Life Mark Minor Memorial Scholarship!
Fall 2021 Lost and Found Statistics