CREATING A MT. SAC SYLLABUS
***FOLLOW THE MT. SAC SYLLABUS REQUIREMENTS AND GUIDELINES***
A syllabus will be ideally distributed on the first day of class and include the following:
Course Identification:
• College name
• Term and year
• Course number, title, reference number (CRN)
• Class days / time and location
• Instructor name
Course Resources :
• Office location and office hours (can say, "by appointment" for adjunct faculty)
• Phone/voice mail and Mt. SAC e-­‐mail.
• Class website (if applicable)
• If announcements and changes to the syllabus are made exclusively through electronic means, students should be informed what type of communication will be used (e.g. email or portal announcement).
Course Information:
• Course description
• Measurable objectives
• Textbook(s) title, author, edition
• Course prerequisites
Find Course Info Here

(See step-by-step guide to using Web.cms below)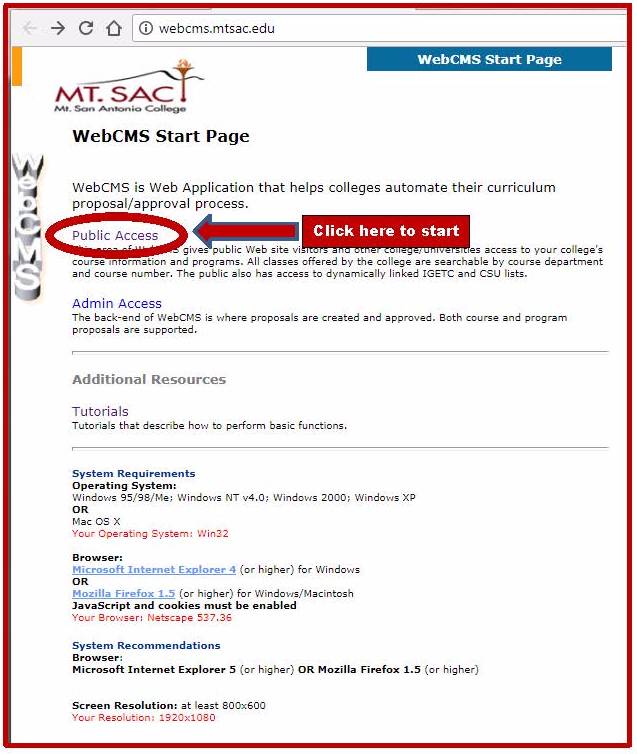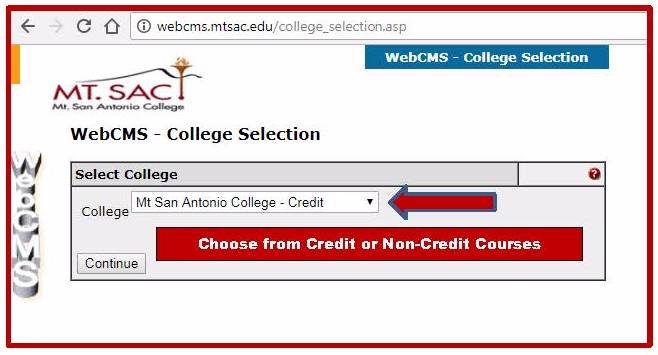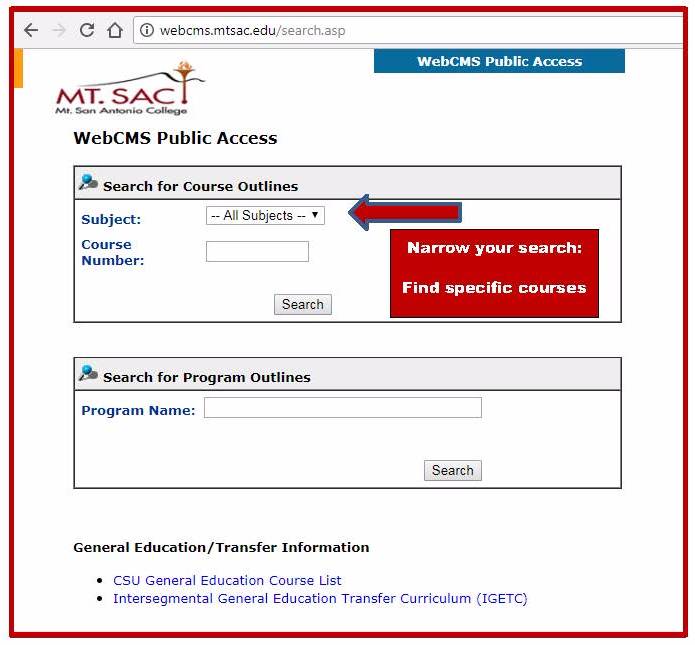 Student Learning Outcomes (listed or link provided):

Find SLO's Here
Required Materials and Supplies for the Course:
• Tentative Calendar/Schedule, recommended to be weekly or daily:
o Exam dates, including final exam, and major assignment due dates
o Field trip dates as applicable
o Reading assignments, may include other assignments
o Holidays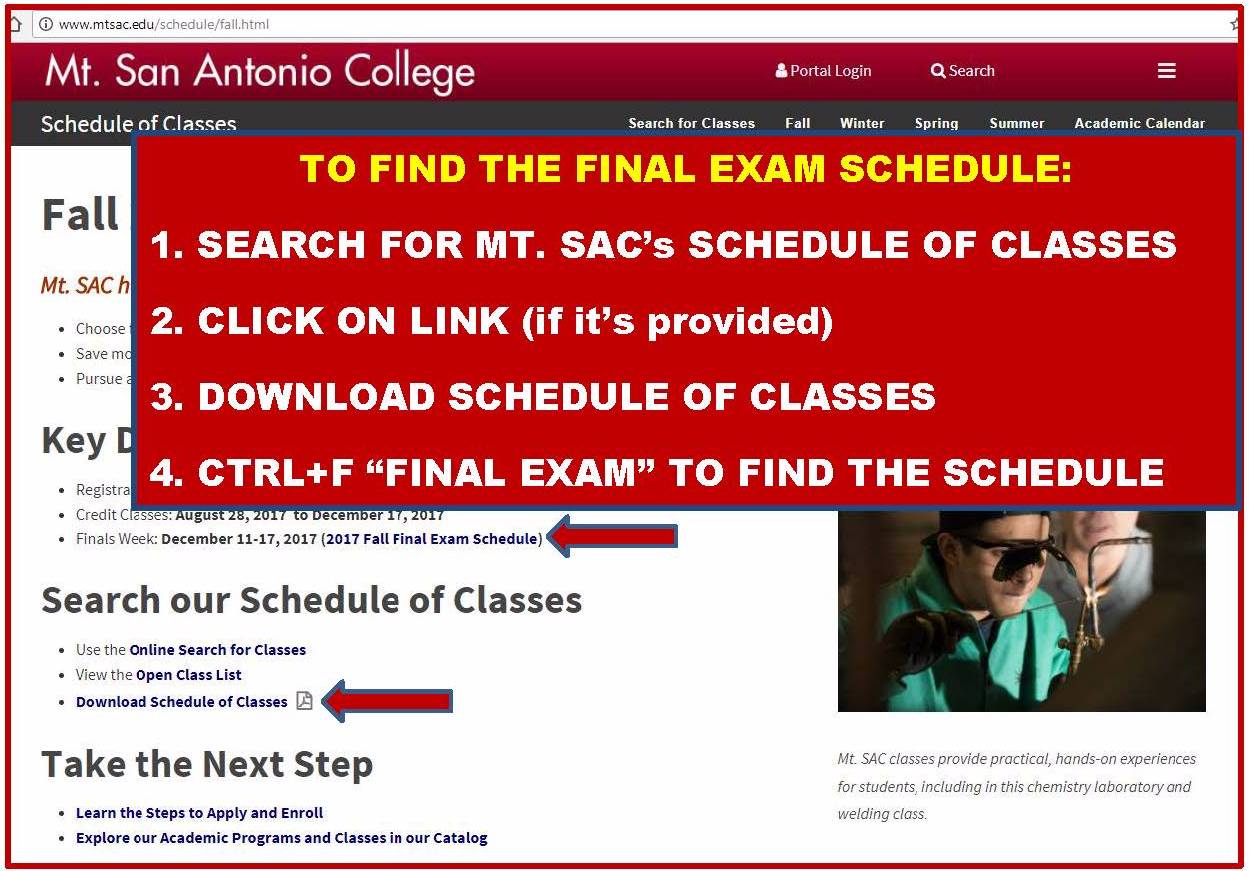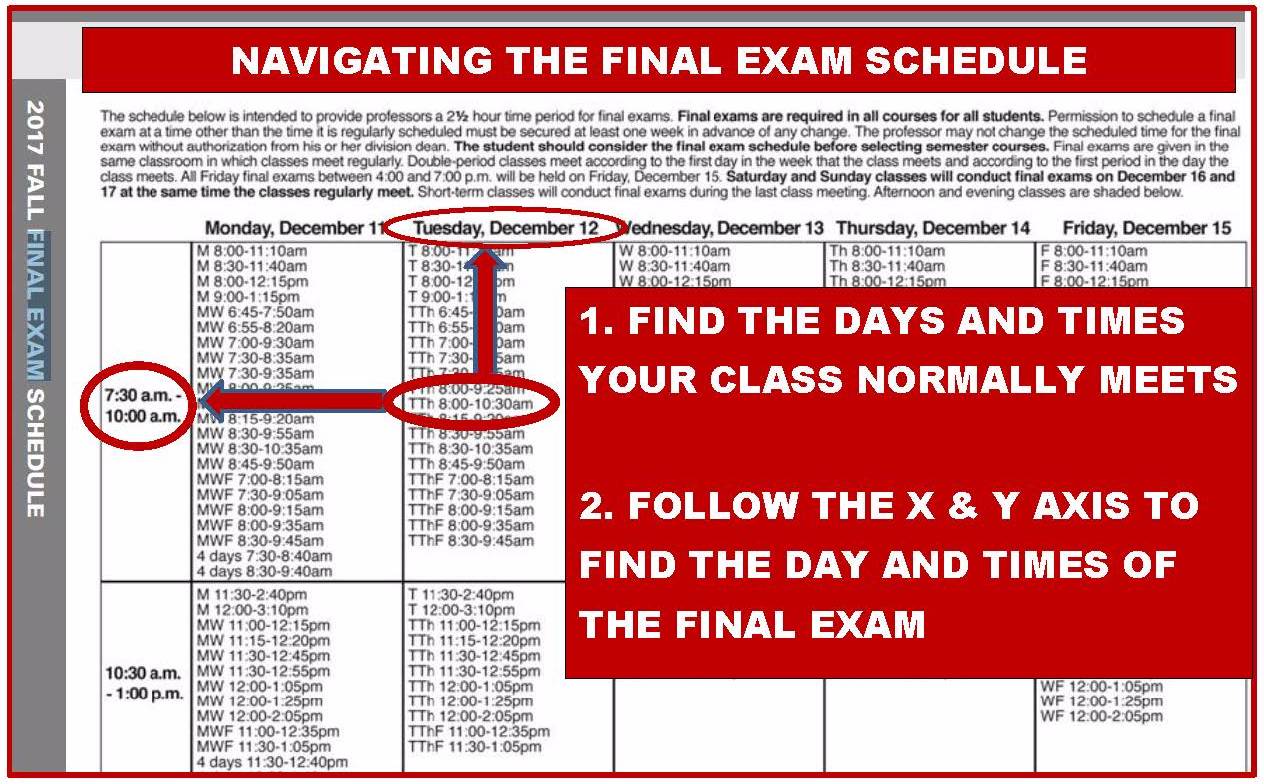 Grading Policies and Methods:
• Assessment methods•

Grading rationale, including:

o Definition of ABCDF (or credit/no credit)o Points and/or percent for each exam, assignment and affecting policies.o Specific requirements to pass the course such as final exam or field trips.• Behaviors that adversely affect the grade, including attendance if applicable
Accommodating Students with Disabilities Statement
ACCESS Website
Course Rules and Policies :
• Academic Integrity policy (include at least a reference to academic misconduct policy in the catalog). Find Academic Honesty Policy Hereo Other classroom rules and/or behavior Policies, if applicable, such as acceptable electronic devices in class, labs, or during exams
Additional traditional syllabus content to consider:
• Additional attendance policies.
• Registration and withdrawal policies.
• Late work and make up assignments/exams policies.
• Extra credit policies.
• Availability of campus resources to support your class.
• How instructor will communicate with students
• Credit hours
• Instructor personal website
• Instructor specific detailed course description
• Instructor specific objectives
• Instructor preferred means of communication
• Textbook ISBN, acceptable versions
• Quizzes, homework due dates
• Digital media policy (recordings, pictures, etc.)
Non-­‐traditional, student-­‐friendly content to consider:
• Suggested practices on how to succeed in class
• Suggestions on how to make effective use of office hours
• Guidance on formation of study groups
• Instructor's teaching methods and/or teaching philosophy
• Instructor biographical information including personal interests
• Use of clip-­‐art, photos or graphics
• A student-­‐friendly format, such as a newsletter format
Distance learning syllabi should also include:
• How to access the course (e.g. login instructions)
• System requirements including software requirements
• Who to contact for IT issues
• How student "contact hours" will be assessed in the course
• How class information will be communicated (e.g. portal announcements vs. class website vs. email)