Extended Opportunity Programs & Services
EOPS | Student Testimonials
"I'm currently in EOPS/CARE and CALWORKS program, which allows me to get tutoring in many subjects. I started at Mt. SAC as a night part-time student with good grades, but when I became a full time student, working part-time on campus and full time mommy duties it became more challenging for me. Luckily we have great resources at Mt. SAC that are willing to do anything to see us strive. My worst subject is Math, but with the help of Huu, Veronica and his awesome tutors helped me get through ALL my math classes with almost all "A's". They also helped me with English even though I didn't need it; it sure helped assure that "A". Thanks to all their help I can proudly say that I am part of the President's List and I will be transferring in the Fall of 2017 to Cal State Fullerton if accepted. So often in life we focus on our own challenges, but remember there is a whole world out there and everyone goes through something. You aren't as alone as you may feel. There will always be someone, somewhere out there to lend you a helping hand. Don't be proud and take it!"
"You have to want it and be willing to put in the work necessary to be successful. Personally, I wanted education in order to break my family's cycle. I did not want to be a product of my environment and I viewed education as my way out. I did not want to end up in prison like my father or be on welfare like my mother. During my time in foster care, I was told that I would only amount to my parent's current status. I was told that I was not smart enough, I would end up in prison, on welfare, or dead. I started to believe these things because my older siblings dropped out of school, got pregnant, and got on welfare just like my mother did. I went to school because I started to see the vicious cycle taking place in my siblings and I could no longer deny that I was susceptible to head down the same path. When I went to school, education changed my life. I found my self-worth, confidence, and future in education. Education taught me that I am not just a number in the system. I do matter and I can use my past to help others in the future."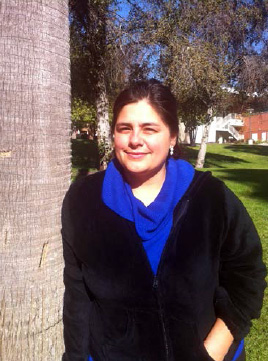 "My name is Mayra Altoumah, and my major is human services. EOPS had a tremendous positive effect on my 3 years of college experience. They led me into the right direction. With the help of EOPS, I was always getting the teachers of my choice which definitely helps me to take the most of my college experience. Without the book vouchers, I would be in serious trouble. I established good relationships with student employees working in the front desks of the EOPS office and that made my experience so much better. I really appreciate all the help that I received from EOPS counselors, and I wish this service get more funding to continue helping other students. I would like to thank the entire EOPS staff and counselors who have been consistently helping me throughout the years. You have kept me staying on the path to success."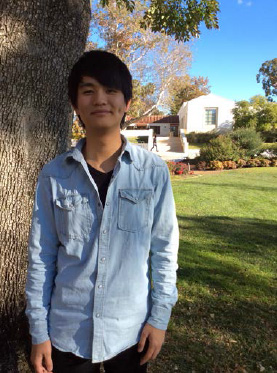 "If I were not in the EOPS program, I wouldn't walk this far. The EOPS program of Mt. Sac had benefited me so much in my college life. Professional counseling team, financial support, and other great benefits from the program had encouraged me to do better and dream bigger. Thanks to the program and I keenly encourage every student who has financial/educational disadvantages to join the program. You are not on your own; we are always here to help."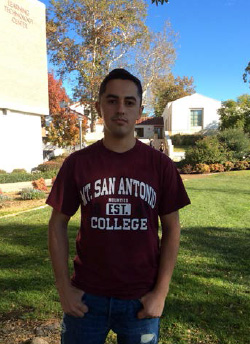 "The EOPS program has been a key component in my college experience. It has given me so many benefits and opportunities that have made my transition to a four year university very smoothly. The academic and personal support are major characteristics of the program. EOPS is a program that guarantees your success and the accomplishment of your academic goals at Mt. SAC."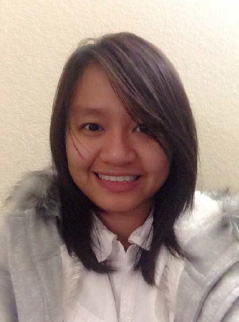 "I'm a second year student at Mt SAC. My major is Biochemistry and I intend to transfer to UCLA next year. My ultimate goal is to one day become a cardiac surgeon. I've been in the EOPS program for 2 years now. This program provides many services that have helped me to achieve my goals. The EOPS counseling staff has given me great advice that has helped me to choose classes and plan my schedule wisely. The program has also given me priority for class registration, which allows me to get the classes I need to transfer and move closer to my goals. I am very thankful for this program."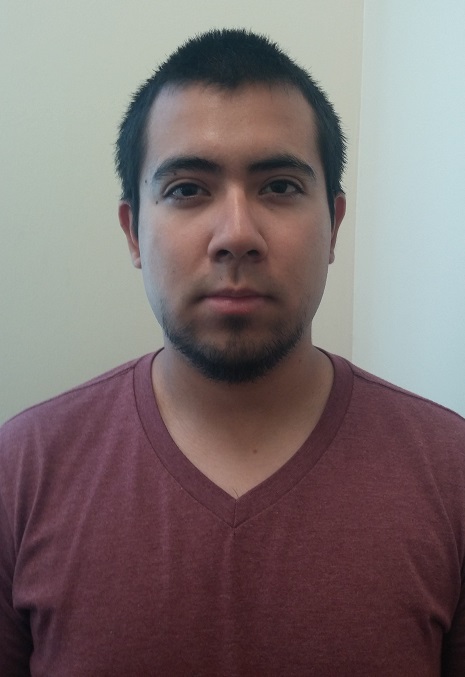 "My name is Arturo Garrido and I am majoring in Hospitality and Restaurant Management. I graduated from Mt. SAC with my Associates in Science in Hospitality and Restaurant Management in 2015 and transferred to Cal Poly Pomona to pursue a Bachelor in Hospitality Management. I joined EOPS in fall of 2012. The EOPS program has helped me in many ways. I was able to receive help from the CTE Counselor with planning my classes along with helping me research career and transfer information so that I was more informed of my options. They also helped me with book service benefits and this made things less stressful considering buying books is expensive. EOPS also provided me with priority registration, which allowed me to get the classes I needed and to graduate on time. When I first started at Mt. SAC, I was unsure of how to navigate through college. With all the services and support that the EOPS program offered me, I am able to become the successful Mt. SAC student that I am today."