Writing Center Classroom Orientation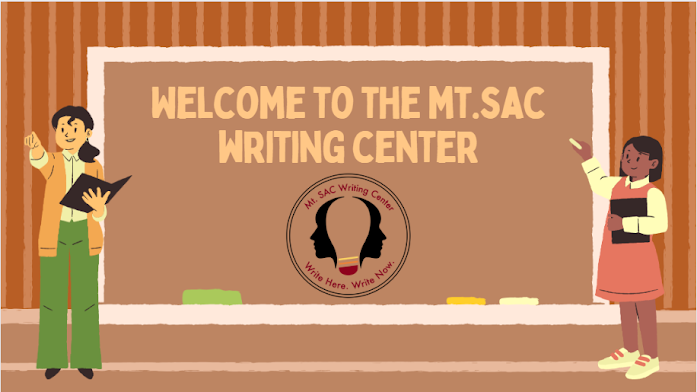 Hello, Mt. SAC Faculty! With the new semester underway, we encourage setting up orientations for your classes so that your students can be aware of this valuable resource available to them here on campus. Orientations are short 15-20-minute presentations where a member of our staff will introduce students to our center and the services we offer.
If you have any questions or concerns, please feel free to contact our director, Trista Payte.