Station Info
About Us
90.1 FM Mt. Rock Radio is an FCC licensed radio station that is part of the Radio Broadcasting Program at Mt. San Antonio College in Walnut, California. It is a student-run station, with students from the educational program working in various on-air and behind-the-scenes positions under the guidance of working, broadcast professionals. Students take what they have learned in the classroom and hone their skills at the station as DJs, news, traffic and sportscasters, in production, programming, social media, music selection and management. The station participates in a wide variety of programs and events on campus each semester, giving students an opportunity to learn how to entertain in public and interact with listeners.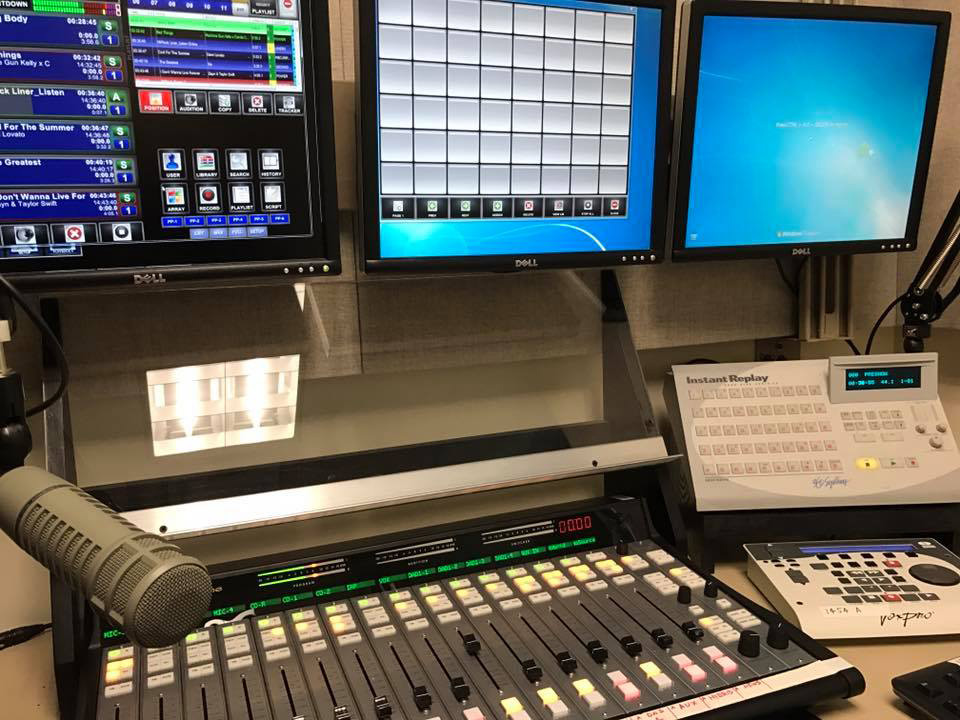 CONTACT US
EMAIL
ADDRESS
Mt Rock 90.1FM
1100 North Grand Ave.
Walnut, CA 91789
MEMBER OF
National Association of Broadcasters (NAB)
Broadcast Education Association (BEA)
Intercollegiate Broadcasting System (IBS)
College Broadcasters, Inc. (CBI)
Station Managers
Tammy Trujillo
Program Lead and Professor Radio Broadcasting/Campus Radio Station Coordinator
Office Phone: 909 594-5611 extension 3344
Email: ttrujillo@mtsac.edu
Tammy has worked as a morning co-host, sportscaster, news anchor and traffic reporter on many of Southern California's largest stations including KNX, KFI, KEZY, Power 106, The Beat, Channel 4 News, KFWB and currently is a news host for Southern California Public Radio's 89.3 KPCC, Public Affairs Director for AM 830 KLAA and News Director for the Cameron Broadcasting Stations in Arizona. She holds numerous RTNA Golden Mike Awards, one of the broadcasting industry's highest honors.

Tammy has been teaching at Mt. SAC since 1996. She has also held faculty positions in the Broadcasting programs at Cal State Northridge, Long Beach City College (where she is member of the school's Hall of Fame) and Orange Coast College as well as with several private Broadcasting schools.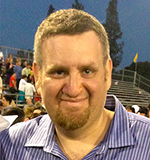 Jason Shiff
Adjunct Professor Radio Broadcasting/Campus Radio Station Lab Tech
Office Phone: 909 594-5611 extension 4619.
Email: jshiff@mtsac.edu
Jason has worked as a producer for such broadcasting legends as the Real Don Steele and Robert W. Morgan and has served as the Music Director and Assistant Program Director at The Wave 94.7 in Los Angeles. He has also been the Director of Music Programming for one of the worldwide leaders in commercial music distribution...where he became an expert on Selector programming software and worked with some of the biggest companies in the world including McDonalds, Disney, Foot Locker and Applebees. Currently, Jason is in charge of Programming for Mixhits Radio, a company dedicated to supplying music and content to many of the world's biggest companies and is a Programming consultant to several other commercial music providers.

Jason has been an adjunct Professor in the Radio Broadcasting program at Mt. SAC since 2008 and also is Program Director of 90.1 FM Mt. Rock Radio and Audio8ball.com