News
---
Like us on Facebook!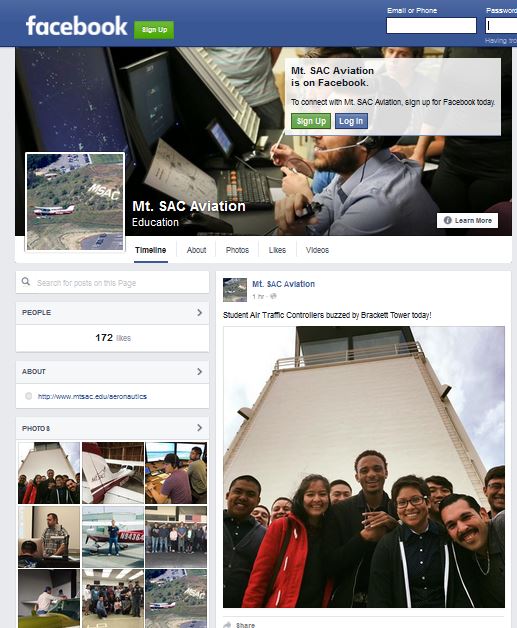 ---
Flying Team Wins Big at Safecon!
-Two Year School Ranking - First
-Ground Events Ranking (academics) - Third
-IFR Precision Flight - First
-Sportsmanship Award
-16 Individual Awards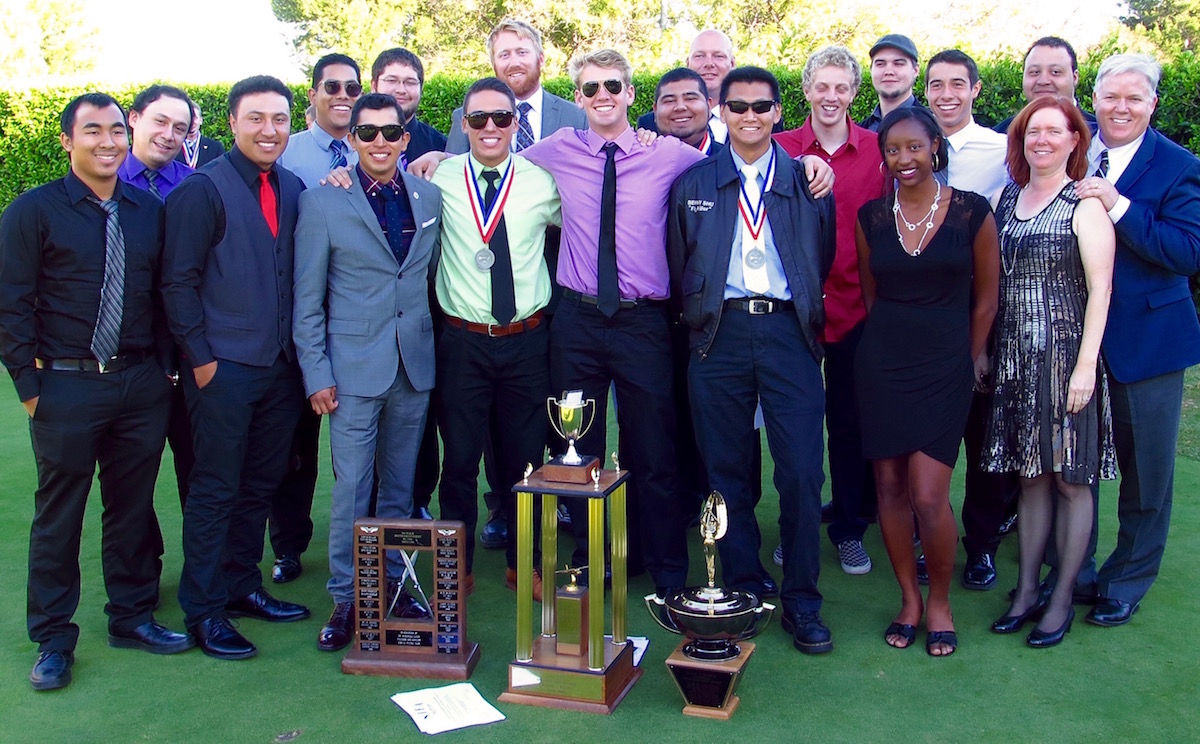 ---
Mt. SAC Welcomes New Training Airplane
President Scroggins Dedicates Aircraft
"We're training a new generation"
Thumbs up from Professor Isaacs!
Wisconsin to California!
A Beauty to Fly
Factory New!
American Champion Citabria "Aurora"
What's "Citabria" spelled backward?
---
Flying Team Takes Top Two-Year College Honors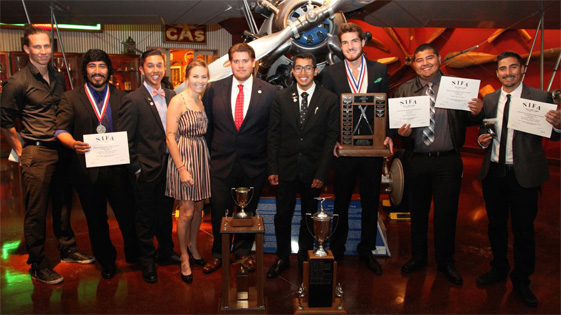 The Mt. SAC Flying Team won the Top Two-Year College Team Trophy for the 24th consecutive year at the National Intercollegiate Flying Association's regional competition hosted recently by San Diego Christian College at Gillespie Airport in San Diego.
"This year marks the 24th consecutive year our team has won the top community college trophy—a truly incredible run," said Flying Team Advisor and Aeronautics Professor Robert Rogus.
The 2014 Safety and Flight Evaluation Conference (SAFECON) is a competition for university and community college flying teams. The regional airmeet featured flying teams from six colleges, including Embry Riddle Aeronautical University, San Jose State University, and the U.S. Air Force Academy with a total of 66 students competing.
In addition to the Top Two-Year School Award, Mt. SAC won the Safety Trophy. Individually, Sebastian Plaister won the instrument flight event and ranked sixth as the overall competitor at the airmeet. Jason Juarez took third in the message drop event.
Over the years, the Mt. SAC Flying Team has consistently earned top honors as one of the best collegiate flying teams in the country. The team has won the Top Community College trophy at the regional competition every year since 1991. Mt. SAC has won the Top U. S. Community College award at the national airmeet in 1984, 1985, 1995, 2000, 2002, 2003, 2005, 2007, and 2014.
---
Mt. SAC Aviation Celebrates 25 Years!
Mt. SAC's flight school at Brackett Field celebrated its 25th anniversary with a Fly-In on Saturday, Oct. 18, 2014
-Alumni, students, staff, and friends had a great celebration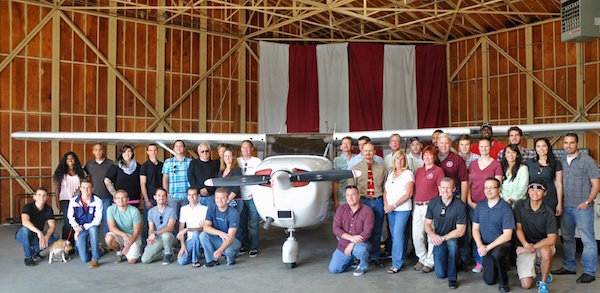 ---
Flying Team Wins National Title
- Top Two-Year School in USA -
Team Captain Manutea Maurin said, "This is one of the most important awards we could bring home for our school.
We worked really hard this year ... I'm so proud of what we've done as a team." May 16, 2014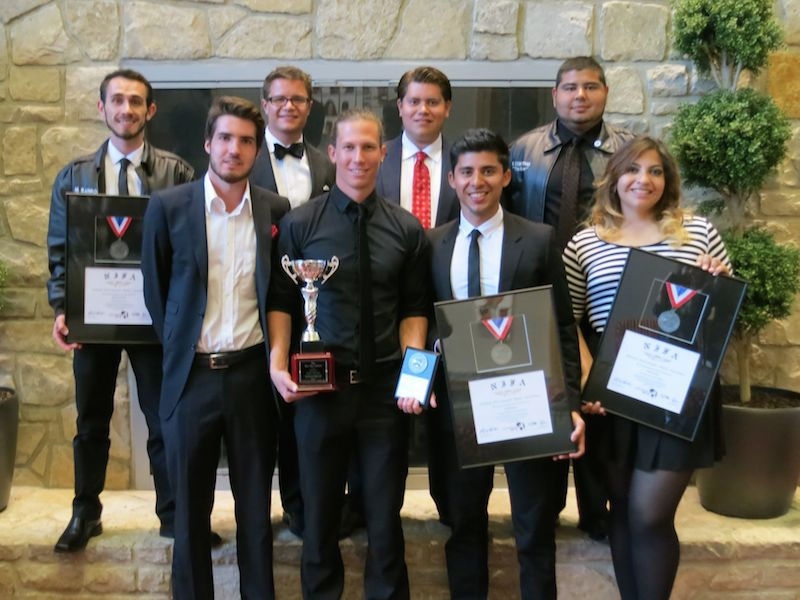 ---
Flying Team Headed To Nationals
Read the story about how the Flying Team earned a spot at the 2014 National SAFECON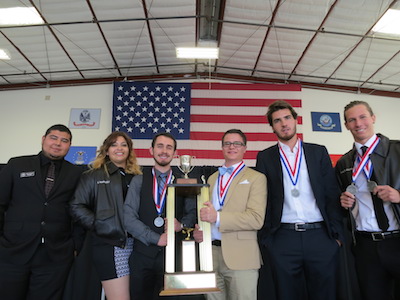 ---
Flying Team Wins National Safety Award
May 2013, "The American Airlines Safety Award recognizes the college that maintains an outstanding safety record and provides the most innovative approach to further aviation safety."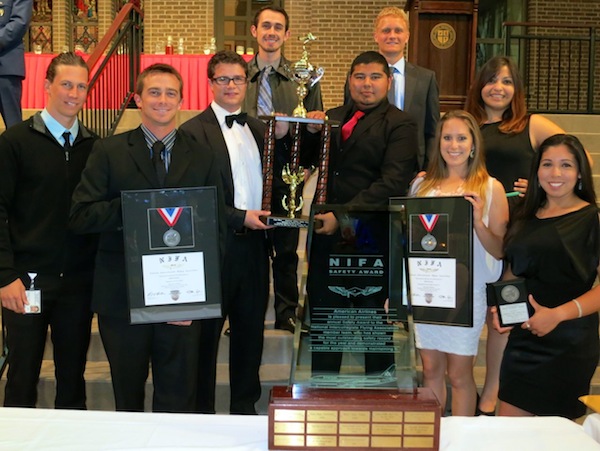 ---
Flying Team Wins at Regional Competition