Almond Butter Chocolate Protein Bars
Servings 6-8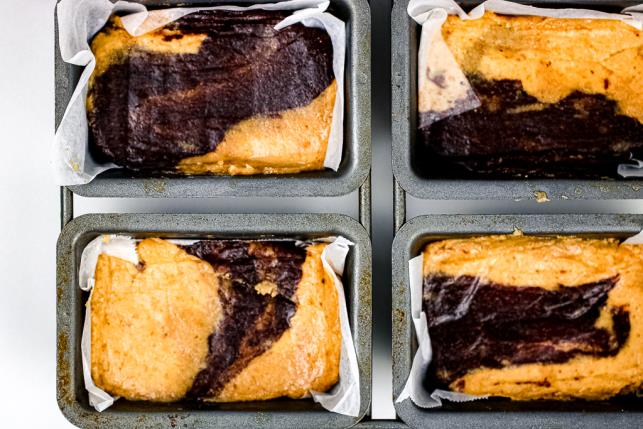 INGREDIENTS:
5 pitted dates
5 Tbls. water
½ cup almond butter
½ cup neutral protein powder
1/3 cup almond flour
1 Tbls. cocoa powder
½ tsp. cinnamon
¼ tsp. salt
INSTRUCTIONS
Heat dates and water in microwave for 1 minute. Remove and cover with a towel for 5 minutes to "steam."
Pour dates, water and nut butter into blender and process until smooth. Add protein powder and almond flour and process again until smooth.
Separate the mix into 2 separate bowls. Add cocoa powder into one and cinnamon into the other. Mix well.
Combine the 2 doughs into a large ball so that it starts to looked marbled. Push firmly into an 8x4 loaf pan lined with parchment paper.
Freeze for at least an hour. Slice into 6-8 portions and store in the freezer. Allow to defrost for 2-3 minutes before eating.
NOTES:
Swap 2-3 Tbls. defrosted, mashed berries instead of cocoa powder for PBJ bars.
Source: www.shawsimpleswaps.com