Honoring Veterans: A Whole Week of Events Coming Up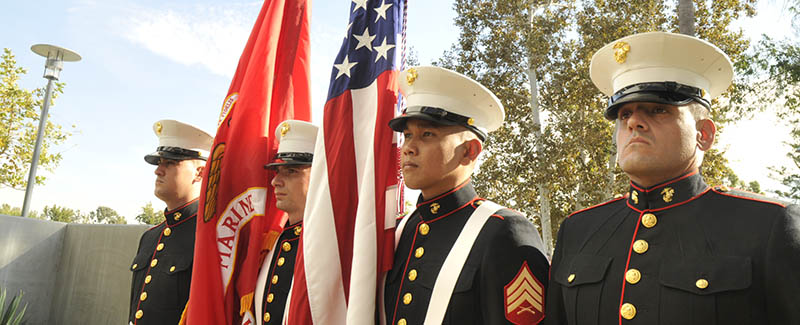 November 07, 2019 - 02:39 PM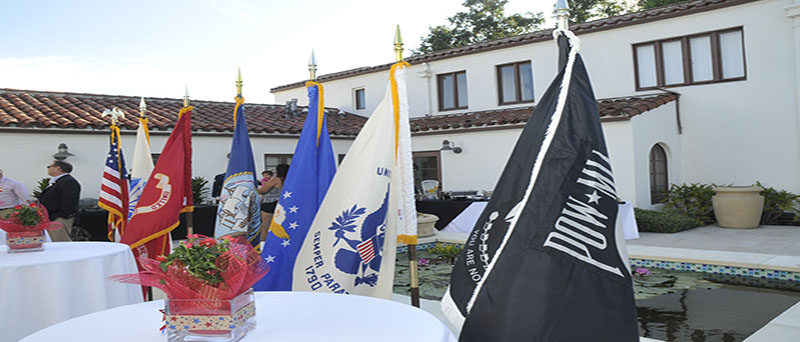 As soon as students return from their Veterans Day holiday (11-11-19), Mt. SAC's Veterans Resource Center (VRC) has a week of events lined up to show their love to those who have honorably defended our nation.
"It allows our campus to be part of a national movement to ensure that our veterans know their service to their country will never be forgotten," said Jazmin Vargas, the VRC Program Coordinator .
The events begin Tuesday at 10am with an appreciation breakfast and go through Friday. On Thursday, a birthday party for the Marine Corps 244th year happens at 12:30pm in the VRC lounge in building 9E.

In addition, those on campus will want to keep their eyes on the many TV screens around campus, as special thanks to our veterans will be displayed on them all week.
Vargas further said that the Veterans Resource Center was proud to partner with a local elementary school that specifically recognized Mt. SAC Veterans this year. In the words of 2nd grader Maya - "I thank you for your loyalty and protecting our country and putting your life on the line." "
Here is the full schedule of events:
11/11 – Campus Closed in Observance of Veterans Day
11/12 – "Good Morning Veterans" Appreciation Breakfast for Veterans
9E Quad 10 AM to 11 AM
11/14 – 244th Marine Corps Birthday Celebration
9E VRC Lounge at 12:30 PM &
Battle of the Branches – Game Night
9E VRC Lounge Starting at 5:30 PM Sign-ups for Game Night will Begin 11/04
11/15 – Veterans Among Us Stories
Free Coffee & Donuts 9E VRC Lounge 9:00 AM to 11:00 AM