Meet the ESA Faculty
---
Tania Anders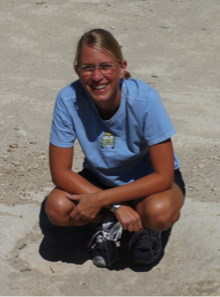 Hi! Aside from some time in Arizona as a fourth-grader, I primarily grew up in Germany. The time in Arizona was so formative that my passion for nature as well as this country never left me. So after completing my formal education, I moved back to the U.S., first to Monterey, CA where I taught high school math, earth science, and oceanography and volunteered at the Monterey Bay Aquarium. I then spent nearly 15 years at Texas A&M University, Corpus Christi (2001-15) where I taught for the geology program and also served as the Geology Program Coordinator and Geoscience Education and Outreach Coordinator. I love the ocean and to travel so for my graduate studies, I chose a program that would allow me to travel on research ships and study ocean deposits. My thesis centered around studying climate change over the geologic past in Arctic environments. During my research years, I had the opportunity to travel on many research vessels (including the largest German research vessel – the Polarstern, an ice breaker with two helicopters on board) taking me to amazing places such as Iceland and Greenland. I am excited to be back in CA and to share my passion and knowledge of the marine geosciences with Mt. SAC students.
Contact: tanders1@mtsac.edu
---
Mark Boryta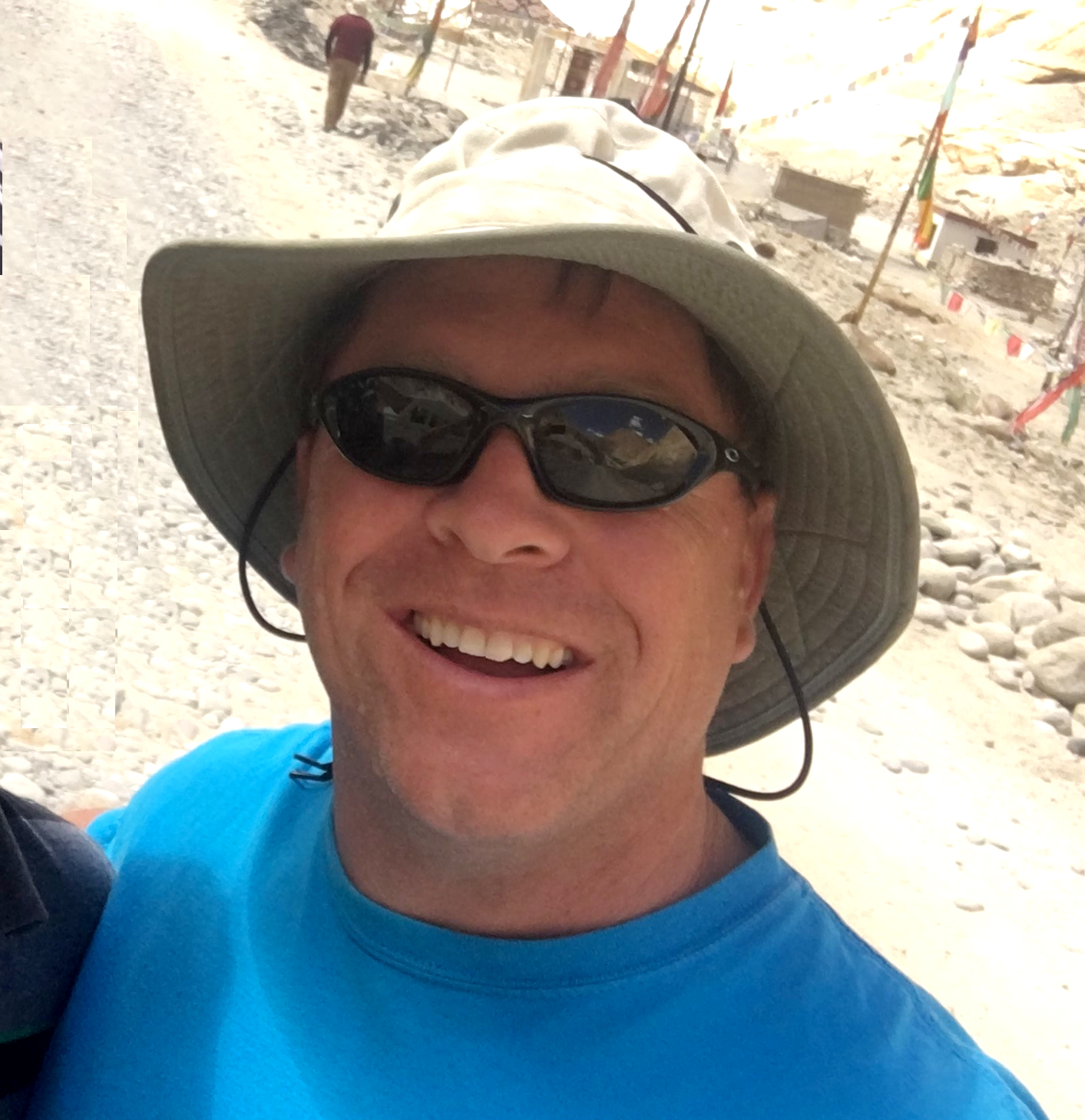 B.A. Geology (with honors), Amherst College
M.S. Geology, New Mexico Institute of Mining and Technology
Ph.D. Geology/Geochemistry, New Mexico Institute of Mining and Technology
email: mboryta@mtsac.edu
I'm originally from western Massachusetts (the beautiful Berkshires), and grew up loving the outdoors. As a 1st-Gen college student, I feel fortunate for the educational opportunities that I have been able to experience. Before I came to Mt. SAC in 2001, I was a "freeway flyer," gaining teaching experience and geological knowledge of the state of California. Since then I've found opportunities to work at JPL and to travel with teams of scientists and educators to Morocco and India. At Mt. SAC I offer Earth Sciences and Astronomy courses (including research opportunities) in the hope of inspiring my students to pursue a life-long interest in the world around them. I hope to help prepare students to take control of their own education so that they can use their imaginations to solve the problems of their generation. Talk to me about research opportunities like field studies, the SIRI program at NASA's Jet Propulsion Lab, uses for a goniometric photopolarimeter (see this recent publication: https://faculty.mtsac.edu/mboryta/Nelson_etal_Icarus2018.pdf), anything related to Geology, Oceanography, Planetary Sciences, or even Astrobiology!
Courses: ASTR 5, 7, 99; GEOL 1, 7, 8, 8L, 9, 29, 99; OCEA 10, 10L and, soon, OCEA 20
Julie Bray-Ali
Department Co-Chair
B.S. Physics, California Polytechnic University-Pomona
M.A., Physics,University of Southern California
email: jbrayali@mtsac.edu
I studied physics at Cal Poly Pomona and the University of Southern California, with a research focus on magnetic properties of materials at low temperatures. While at USC I taught astronomy labs and found a true calling as an educator. After graduate school I joined the faculty of Mount San Antonio college in 1999 and am currently the chair of the Earth Science and Astronomy Department. My college education began at Santa Ana Community College where I learned the incredible opportunities community colleges create for students and the neighboring community with classes and educational events and destinations like our newly updated Randall Planetarium. In my personal time I love to travel all over the world and regularly visit different observatories and planetariums!
Courses: ASTR 5, 5A, ASTR 8
Micol Christopher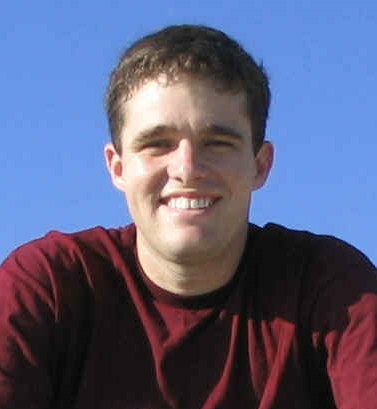 B.A., Physics and Astronomy/Astrophysics, Harvard University
Ph.D., Astrophysics, California Institute of Technology
email: mchristopher@mtsac.edu
Hi! While I come from a research background in astronomy (mostly studying how stars form during collisions between galaxies), I have always been drawn towards teaching and having the opportunity to share my excitement about the universe with others. I have been a full-time professor at Mt. San Antonio College since 2005 and have been thoroughly enjoying my time here! On campus I am getting increasingly involved with the Honors program and serve on the Student Preparation and Success Council. Outside of work, my wife and I enjoy staying active, particularly hiking and tennis, and traveling. Some astronomy-related travel highlights include seeing two of Galileo's original telescopes in Florence, Italy and seeing the southern sky for the first time in Australia. We also enjoy trying out new foods and restaurants, particularly the wide variety of ethnic restaurants in the area.
Courses: ASTR 5 , ASTR 5H , ASTR 5L
Michael Hood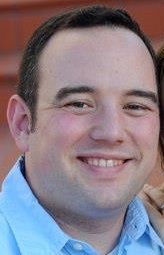 B.S., Astrophysics, Math, and Physics, University of Wisconsin-Madison
M.S., Physics, University of California-Irvine
Department Co-Chair

email: mhood@mtsac.edu
I grew up in Minnesota, before moving to Wisconsin and then California for school. I am now an astronomer, and my main expertise is with stars and galaxies. I am currently working on spectroscopy of red giant stars in the nearby galaxy M33 in order to better understand how the galaxy formed. I started teaching at Mt. SAC in 2009, and love my job here. I have been running the night observing sessions, and I can't wait until our new observatory is completed. I am married to an astronomer who studies black holes, and we have two young sons and two dogs.
Courses: ASTR 5, ASTR 5L, ASTR 8
Christina Manzano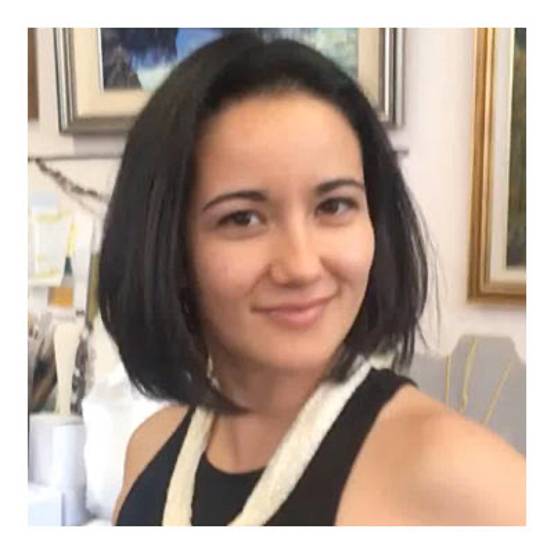 email: cking49@mtsac.edu
Hi, I'm Christina Manzano. I grew up on Oahu in Hawaiʻi, where I started my college career as an art major. In my second year, I discovered Astronomy and switched to Physics. After finishing my bachelor's degree at the University of Hawaiʻi at Mānoa, I moved to California to work at the Jet Propulsion Lab in Pasadena, where I searched for black holes using data from radio telescopes. After a year at JPL, I returned to school and earned my PhD in Physics from UC Riverside, where I studied how supermassive black holes power winds in small galaxies. I've had lots of exciting jobs, but the best part of my career was exploring a variety of topics in community college classrooms. I am excited to be back in a college classroom, sharing my knowledge of the universe with the students of Mt. SAC!
Hilary Lackey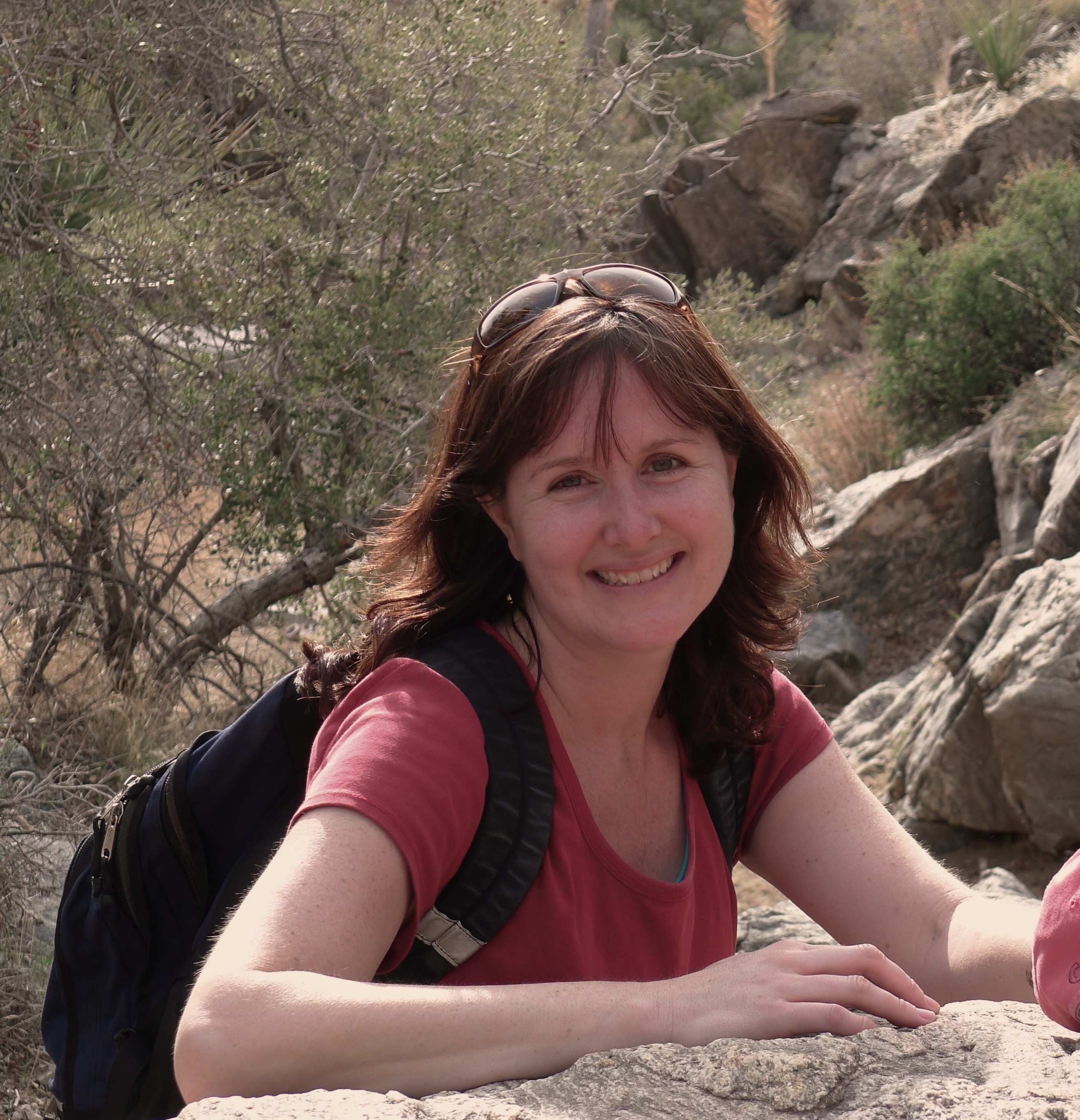 B.A., Art History, Smith College
M.S., Geology, University of Wisconsin-Madison
Ph.D., Geology, University of Wisconsin-Madison
email: hlackey@mtsac.edu
After graduating with a degree in Art History, my first post-college job was as a tour guide at a dinosaur quarry in Utah. I fell in love with the desert, rocks and fossils so I decided to pursue a doctorate in geology. My expertise is in paleontology, and I focus on fossil invertebrates such as clams and snails. I've had a lot of experience studying sedimentary rocks of ancient lakes and oceans, and I enjoy applying what I've learned to my geology and oceanography courses at Mt. SAC. Prior to coming to Mt. SAC, research took me to exciting locales including Hungary, Romania, Nova Scotia, and the Mississippi River valley. I am now interested in finding Mt. SAC students excited to explore sedimentology and paleontology-related projects with me! I love interacting with the students at Mt. SAC, and I served on the Student Equity Committee. On my days off, you can find me camping, hiking and traveling with my geologist husband and two children.
Courses: Ocean 10-10L, Geol 1, 2, 8, 9, 99
David Mrofka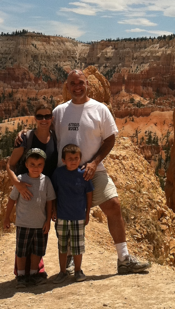 A.S., Natural Science, Crafton Hills Community College
B.S., Geology, University of California, Riverside
Ph.D., Geology-Sedimentology & Stratigraphy, University of California, Riverside
email: dmrofka@mtsac.edu
After a completely different 20-year career than teaching, I went back to a local community college to be a history teacher, decided to go on an optional geology field trip to Death Valley…and fell in love with Earth Science. My own community college experience was so formative in my own academic pursuits, and teaching here at Mt. SAC is meaningful because I sort of feel like I have returned to try and re-invest in others some of what was invested in me. As an undergraduate student, I became involved in faculty research and had the opportunity to travel to Namibia to assist in field work…and became fascinated with sedimentary rocks and the story they can share about Earth History. I am particularly interested in the stratigraphic record of episodes of ice ages, as a way of understanding the timing and synchronicity of ancient changes in climate. I enjoy teaching any Earth Science subject, but really enjoy exploring the topic of ancient and ongoing climate change with students. What I enjoy most about my job is the opportunity to show students in the field the concepts we discuss in lecture; I always try to incorporate as many possibilities for field work as possible in my courses.
Courses: Geol 1, Geol 7, Geol 8, Geol 24, Geol 30
Rebecca Walker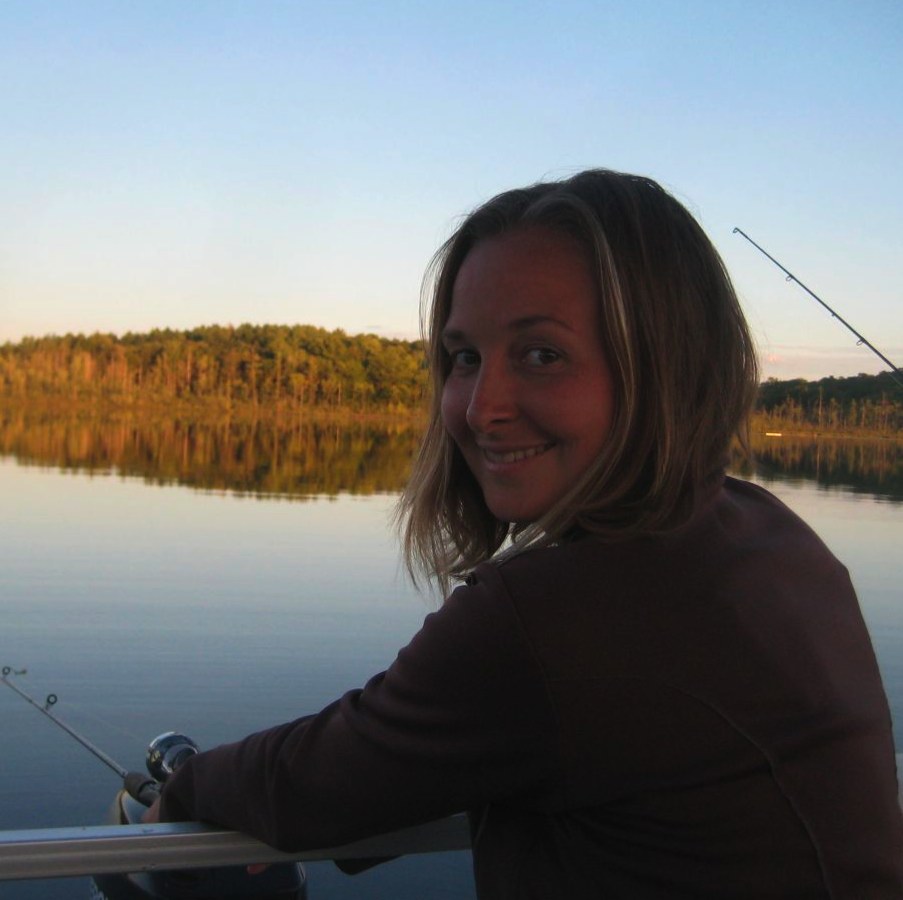 B.A., Geology, Hamilton College
M.S., Geosciences, University of Arizona
email: rwalker@mtsac.edu
My interest in the geosciences started around age 4, collecting rugose coral fossils along the shore of Skaneateles Lake in Upstate New York. I teach geology and oceanography classes at Mt. SAC and am particularly interested in instructional methods that teach people to think scientifically. Time in the field is an incredibly effective mechanism for doing this (and really fun!), so all of my courses have field trips. Recent field sites include Death Valley, Mojave Preserve, Sierra Nevadas, Channel Islands, Capitol Reef, Morro Bay, Joshua Tree, and several local field sites. I was a member of the Faculty Inquiry Network from 2009-2011 and investigated how to improve critical thinking and self-directed learning on geology field trips, and I've co-led several extended field programs, including Hawai'i geology and astronomy in 2014; Western North America in 2015; and an environmental science field and career preparation program called ESTEM (NSF-Geopaths) in 2017 and 2018 in the Sierras focusing on geology, geomorphology, hydrology, and ecology. Curriculum and program development is another important part of my work. I'm a co-author of several NSF-funded InTeGrate and GETSI modules (Climate of Change, Ice Mass and Sea Level Change, and Surface Process Hazards); co-director of the Mt. SAC Geotechnician Certificate program; and a SAGE2YC Faculty Change Agent for Southern California. One of my favorite aspects of these projects is the opportunity to do creative work with colleagues from Mt. SAC and other 2-year and 4-year schools. I spend my time outside of work doing outdoor activities, listening to live music, and traveling....ideally, someplace where there are volcanoes, glaciers, or both.
Recent courses: GEOL1, GEOL2, GEOL24, GEOL25, GEOL29, GEOL99, OCEA10, OCEA10L
Past courses: GEOL7, GEOL10, GEOL8, GEOL8L
Craig Webb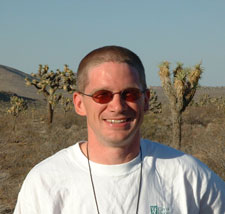 WEB
email: cwebb@mtsac.edu
Courses: Meto 3, Meto 3L, Geol 8, Ocean 10, Geol 10