Future Construction Projects
The following is a partial list of future projects along with descriptions, renderings and photos. Projects will be financed through bond measure funding, with some projects financed by both local and state funding.
Physical Education Project (Phase 2)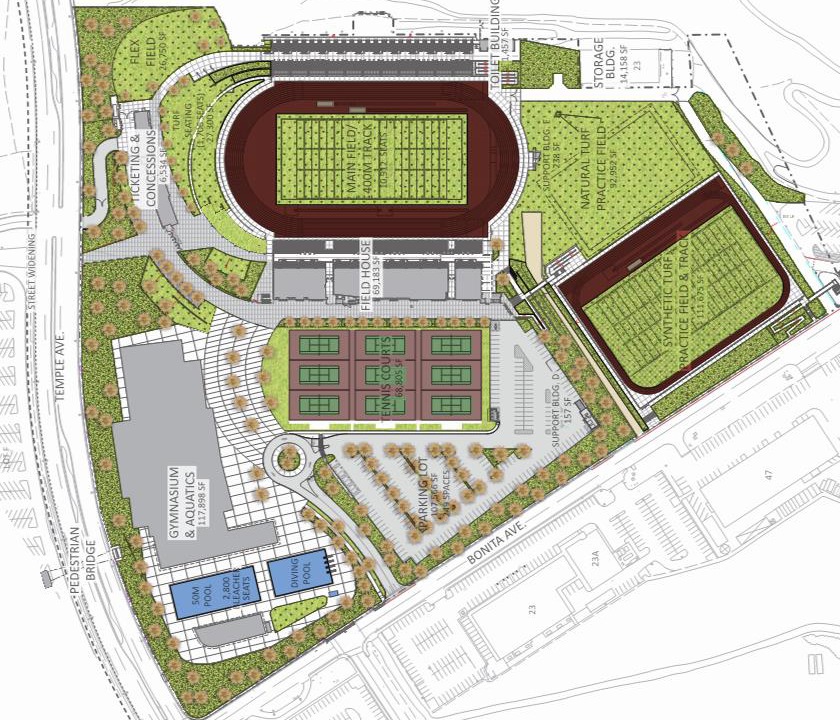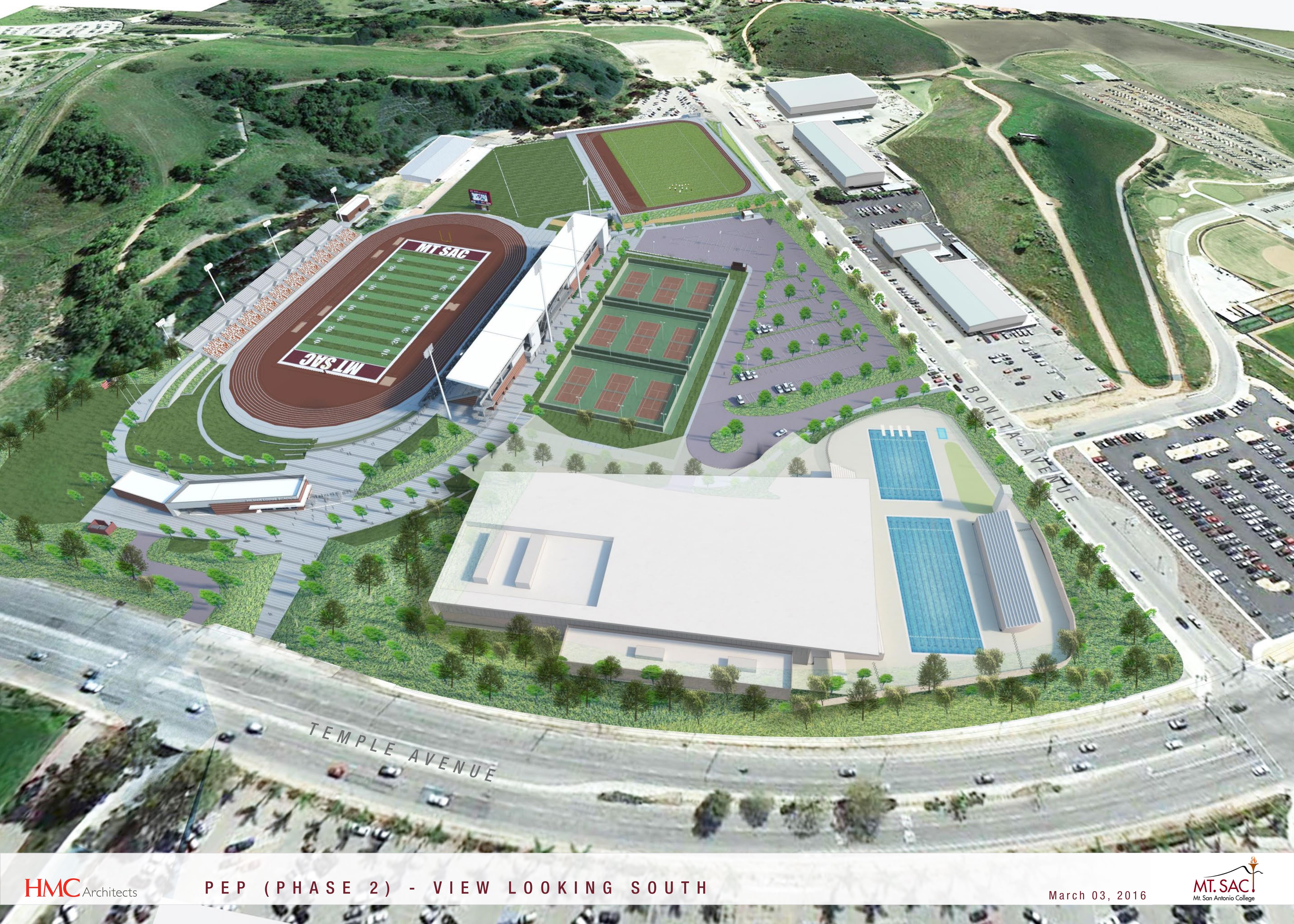 The PEP (Phase 2) will occupy the northwest parking lot within the PEP (Phase 1) project site. The PEP (Phase 2) has three elements: (1) Physical Education, Kinesiology and Wellness building, (2) Rooftop bleachers and, (3) a 50-meter pool and a diving pool. This project encompasses 87,167 assignable square feet (ASF) (117,898 GSF) that will provide centralized facilities to house the physical education programs on campus.
This project co-locates and expands the physical education programs currently housed in the existing gymnasium, the PE/Wellness Center, pool and the PE Center. It will centralize the current facilities into a single location and will house basketball, volleyball, wrestling, tennis, weight training, adaptive physical education, core training, aquatics, the wellness center, equipment rooms, locker rooms, team rooms, concessions, ticketing, activity rooms, athletic training facilities, offices and provide support to a variety of physical education programs.
It will also include Heritage Hall.
Estimated cost: $84M (80% from state bond and 20% from local funds)
Estimated completion: 2022
Technology and Health Building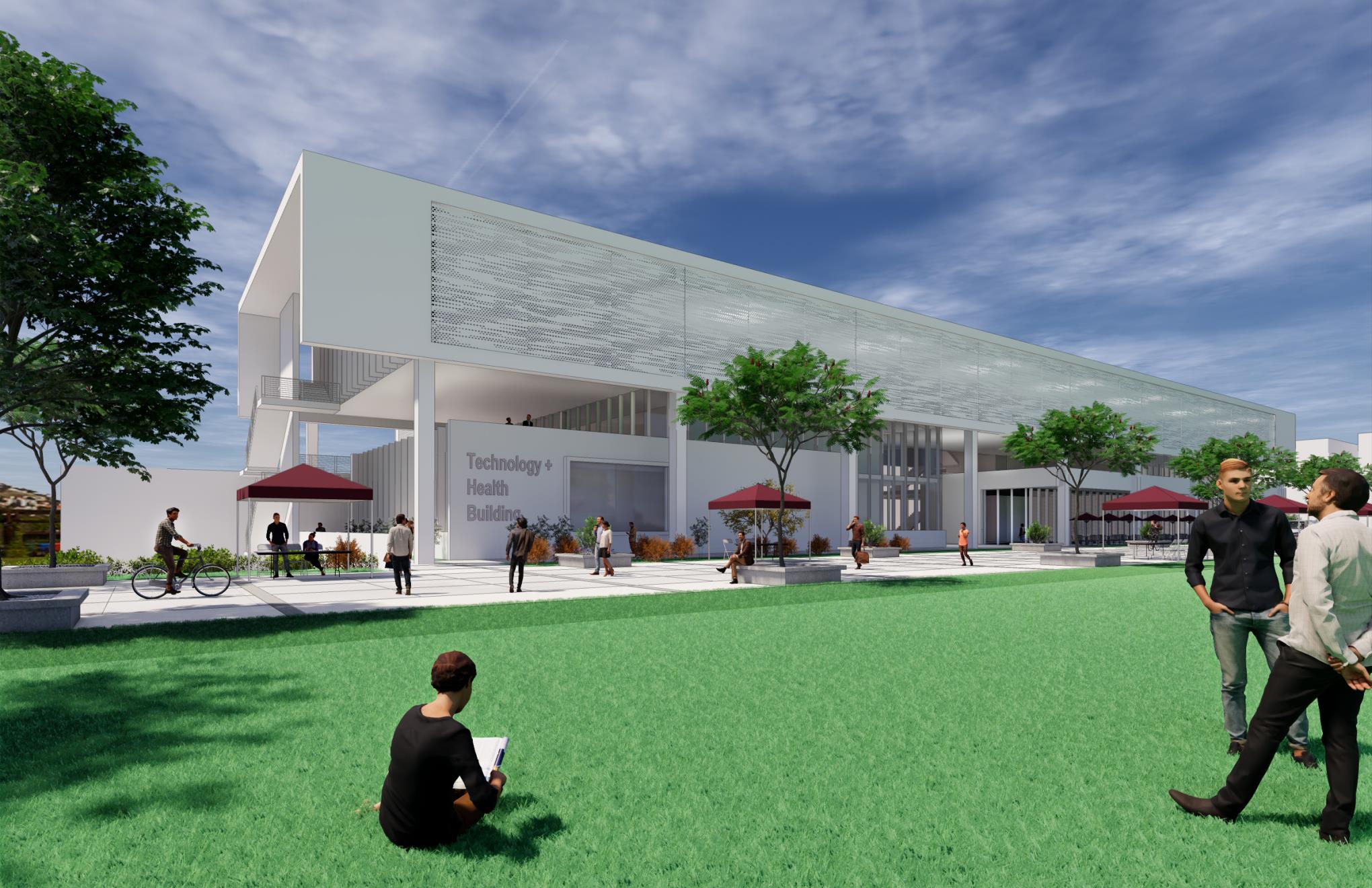 As proposed, a new four-story Technology and Health Building would be constructed to consolidate programs currently spread across six locations. This Measure GO project would be located on the current pool complex site and replace Building 28, which was designed in the 1960s and has outlived its usefulness.
The new building will be approximately 253,866 gross square feet and 152,688 assignable square feet. That translates into:
6,500 ASF for classrooms
108,000 ASF for laboratory
14,500 ASF for offices
13,000 ASF for library/study space
12,000 AF for support services
This project will increase instructional and support space for Technology and Health programs, update infrastructure to support modern equipment, improve safety and security, and improve water and energy efficiency.
Estimated cost: $120M (approx. $60M from Measure GO plus $60M from state bond). This cost, in today's dollars, includes preliminary plans, working drawings, construction and equipment.
Schedule: Design expected to start in July 2021
Updated June 6, 2019