Future Construction Projects
The following is a partial list of future projects along with descriptions, renderings and photos. Some projects (as noted) will be financed through Measure RR funding, while the other projects will be financed by future bond and state funding.
Physical Education Projects (PEP) Phase 2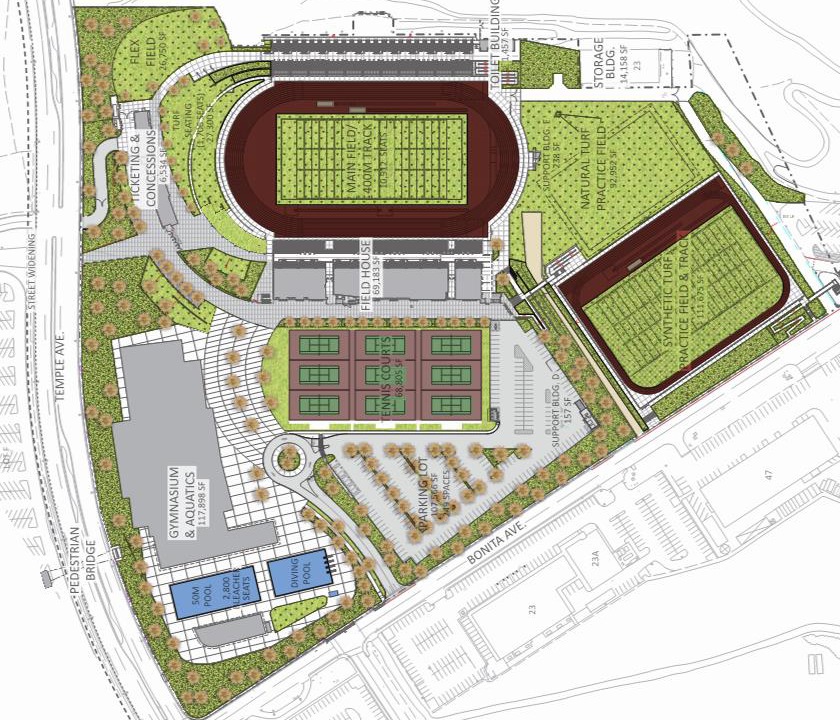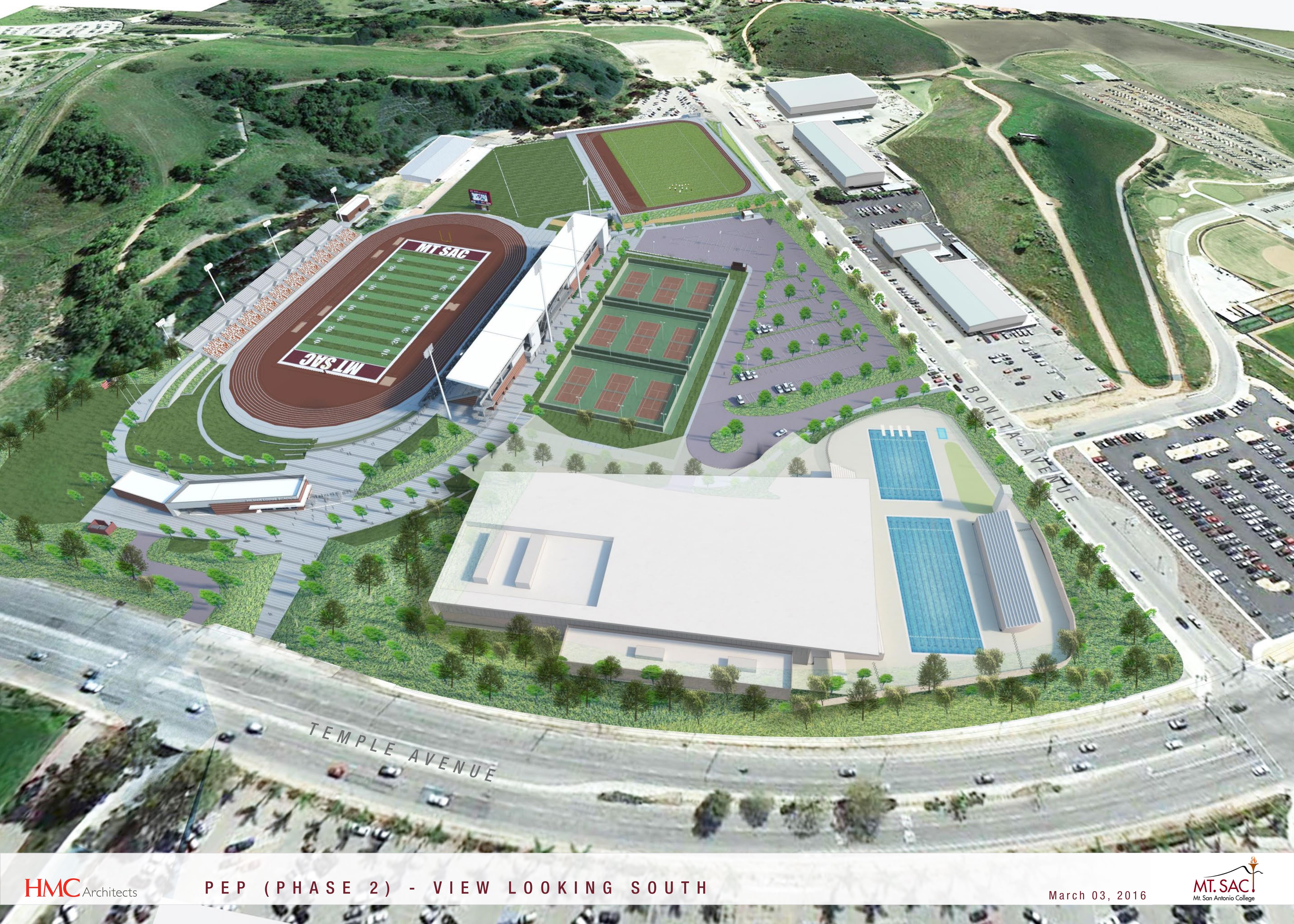 The PEP (Phase 2) will occupy the northwest parking lot within the PEP (Phase 1) project site. The PEP (Phase 2) has three elements: (1) Physical Education, Kinesiology and Wellness building, (2) Rooftop bleachers and, (3) a 50-meter Pool and a Diving Pool. This project encompasses 87,167 assignable square feet (ASF) (117,898 GSF) that will provide centralized facilities to house the physical education programs on campus.
This Project collocates and expands the physical education programs currently housed in the existing Gymnasium, the PE/Wellness Center, Pool and the PE Center. It will centralize the current facilities into a single location and will house basketball, volleyball, wrestling, tennis, weight training, adaptive physical education, core training, aquatics, the wellness center, equipment rooms, locker rooms, team rooms, concessions, ticketing, activity rooms, athletic training facilities, offices and provide support to a variety of physical education programs.
Estimated cost: $35M (80% from state bond and 20% from local funds)

10,000-sf complex includes a state-of-the-art fire-fighting training facility and classroom/administration building that meets state, environmental laws, fire service training needs, and local storm water requirements. Facility eliminates need for leasing space from other institutions to train fire technology/firefighter students.
Estimated cost: $10M

217,000-sf facility would consolidate all the services of the campus Library/Learning Resource Center, Student Life Center and Campus Center into one permanent complex and free up other facility space for needed classrooms. Facility would function similarly to a university Student Union building, housing student life activities, food service and concessions, and campus bookstore.
Estimated cost: $150M (approx. $79M from state bond)