ACUE's Fostering a Culture of Belonging
About:
Designed for all employees (faculty and non-teaching staff (Classified, Confidentials, and Managers), Fostering a Culture of Belonging (FCB) will be facilitated a-synchronously by the Association of College and University Educators (ACUE). This micro-credential course employee proven strategies to create a more equitable and just working environment. This series equips non-teaching staff with actionable practices they can immediately implement to contribute to an equitable campus and ensure all students and colleagues feel seen, heard, and valued. This course is organized around four competencies and is designed to address a series of institutional needs. Micro-credentials Course Modules:
Managing the Impact of Bias
Reducing Microaggressions
Addressing Imposter Phenomenon and Stereotype Threat
Cultivating an Inclusive Environment
Timeline:
Time to completion is approximately 10 weeks (at your own pace). Each module takes approximately two to three hours to complete. You will learn with a professionally facilitated, online cohort of Mt. SAC staff members, with whom you will share insights and ideas via a discussion board and optional live (optional) zoom meetings.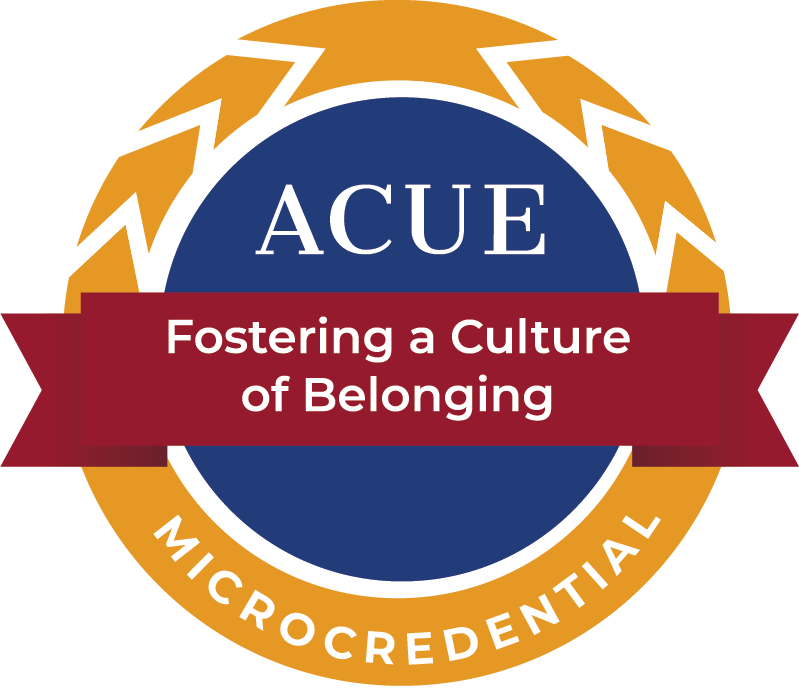 Apply today!