Library Events and Activities
Fall 2022 - "Folding the library into your schedule"
Banned Books Bracket Tournament
Banned Books Week (9/22)
To celebrate the freedom to read, come join the library Banned Books Week Bracket Tournament going on now. It includes four rounds/weeks of voting starting with 16 books that have been frequently challenged or banned across the country.
Vote today, in person or online, and then visit us the following week to see which books made it to the next round.
To learn more about the annual national celebration, why books are banned or challenged, the top 10 most challenged books in 2021, and a lot more, check out the BBW Guide.
Library Welcome Week slideshow cover
Library Welcome Week (8/22)
0ver 200 students, faculty, and staff dropped by or participated in the annual 3-day Library Welcome Week event. This year's theme is "Folding the library into your schedule."
The event is to encourage students to use the library (online and in person) and support their development as scholars and community members. Library Welcome Week serves as a safe and brave space for all students and empowers those of us with marginalized identities to take up space in the higher education landscape.
Summer 2022
Trio Upward Bound Research Symposium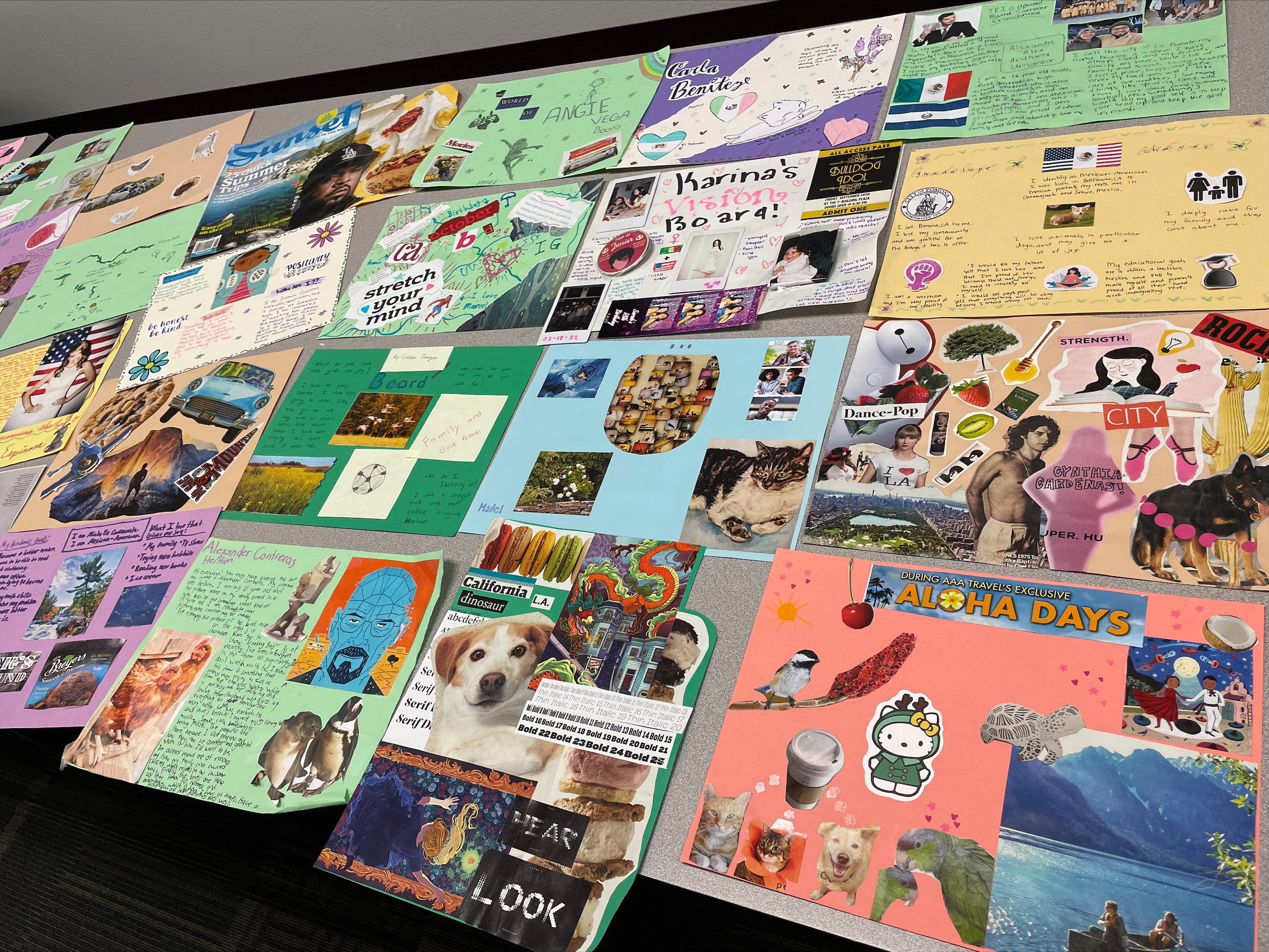 Close to 70 students from Ganesha and La Puente High Schools participated in a summer-long research seminar led by Mt. SAC librarians in collaboration with Trio Upward Bound Program. Students learned principles of library research, developed scholar identity boards (image above) and presented their original research zines at the Research Symposium.
---
STEP students post-its on how they plan to use the library
Summer Transition Enrichment Program (STEP)
STEP students learned how the college library could support and enrich their college experience in fun-filled library lessons led by several librarians. Students shared how they plan to use the Mt. SAC Library in their academic journeys (Image above).
Librarian Jared and international students in the library
International students' Summer Library Visit
Students from the International Students Summer Institute took a picture with Librarian Jared in front of the Library Information Desk after an interactive, fun, and informative library scavenger hunt.