CAREER SERVICES
Career-Related Websites
There are many excellent career-related websites which can help you:
Find job listings
Post your resume online for employers to see
Research employers
Get advice on resume writing, interviewing, and other job search topics
Conduct career exploration and self-assessment
A great place to start is Mt. SAC's own Mountie CareerSource.
If you are a Mt. SAC student or alumnus, you may access the Mt. SAC Career Services job listings online through Mountie CareerSource. You can also submit your resume for review by one of our staff and make your resume available for viewing by employers. If you need help with your online job search and you are a Mt. SAC student or alumnus, you may schedule an appointment with a Career Services staff member to assist you. Call (909) 274-4510. In addition, check out the websites below for job postings and assistance.
Notice: Mt. San Antonio College assumes no liability for any information provided by the websites to which links are provided below. They are included on this page as additional resources for our students to explore. No endorsement of these websites is made or implied.
Job Search Engines
AfterCollege (www.aftercollege.com)
Job listings and resources for college students and recent college graduates.
America's Job Bank (www.ajb.dni.us)
General nationwide job listing database.
Cal Jobs (www.caljobs.ca.gov)
California job listings posted by the EDD.
Career Bliss (http://www.careerbliss.com/)
Job search as well as company reviews and salary information.
ComputerJobs.com (www.computerjobs.com)
Job listings in the field of information technology.
Dice (www.dice.com)
Technology job listings.
EdJoin (www.edjoin.org)
Job search for careers in education in California.
Experience (http://www.experience.com/)
Jobs, internships, and other career resources.
Govtjobs (www.govtjobs.com)
Public Sector job listings.
Indeed (www.indeed.com)
Search engine for jobs from multiple sites.
Job.com (www.job.com)
Searches other online job databases for all career fields.
Link Up (www.linkup.com)
LinkUp lists jobs taken directly from company web sites.
Monster (www.monster.com)
Job search, career tools and more.
Public Service Careers (http://www.firescience.org/public-service-careers/)
Careers in Public Service
Reviews.com (www.reviews.com)
Quickly find job listing sites that best suit job seekers needs.
Simply Hired (www.simplyhired.com)
Job search from multiple sites, salary and job trends, and more.

Career Planning and Self Assessment
Remember....as a Mt. SAC student, you can make an appointment with a Mt. SAC counselor for career counseling and assessment. To make an appointment with a counselor, call (909) 274-4380. The tools below should be used in consultation with a counselor for the best possible guidance.
California Career Zone (www.cacareerzone.org)
Career exploration, assessment and planning.
Career Decision Making Difficulties Questionnaire (http://kivunim.huji.ac.il/cddq/index.htm)
Helps you see and overcome the difficulties you face in making career decisions.
Career Stories (www.citytowninfo.com/career-stories)
Read about the real life careers of others.
Eureka (http://eureka.org/)
Career assessments, occupation and education information. Mt. SAC students may obtain a site ID code to conduct the assessments for free from Mt. SAC's Career and Transfer Services.
Human Metrics (http://humanmetrics.com/)
Free test based on Jung-Myers-Briggs personality approach. Discover possible career choices based on your personality type.
The Princeton Review Career Quiz (http://princetonreview.com/careers-after-college.aspx) A brief questionnaire to determine career interests and work style.

Diversity Career Resources
Online publications and websites to aid minority groups find employment and education related resources.
Equality Magazine.com
Online publications to aid specific targeted minority groups in finding news and information, job opportunities, and other useful employment related resources.
Hispanic Today
The Latino/Latina population is one of the fastest growing and increasingly important minorities in the country today. Without a doubt, their influence is widespread and in order to better help businesses reach that demographic we have started the Hispanic-Today website and digital magazine.
The Black Perspective
African-Americans have been a major driving force of the United States since its inception. While many strides have been made in the name of equality, more can always be done. To further these efforts we have created the Black Perspective website and digital magazine.
Veterans Enterprise
Our proud servicemen and women returning home often need a helping hand in the transition back to civilian life. The least we as a grateful nation can do for their great efforts and sacrifice is help them in their time of need. We do our part with the Veterans Enterprise website and digital magazine.
Women In Business & Industry
For a long time women have been secondary to men in the workplace. While some glass ceilings remain, with time even those will finally shatter for good. Our website and digital magazine, Women In Business & Industry, is there to help chronicle and advance that progress.

Internships
Idealist (http://www.idealist.org/)
Internship, volunteer and job opportunities particularly in the non-profit sector.

Interviewing
www.readyprepinterview.comThousands of job interview questions that are position specific. The site is a valuable resource to graduating Mt. SAC students and alumni.
http://theinterviewguys.com/behavioral-interview-questions-and-answers-101/ Information on Behavioral Job Interviewing.
http://theinterviewguys.com/what-should-i-wear-to-a-job-interview/ What to wear on your next job interview.

Labor Market, Occupation and Salary Information
California Labor Market Information (http://labormarketinfo.edd.ca.gov/)
Find local labor market information and trends from the Employment Development Department (EDD).
Glassdoor.com
Glassdoor free inside look at jobs and companies. Salary details, company reviews, and interview questions - all posted anonymously by employees and job seekers.
Occupational Information Network---O*Net (http://www.onetonline.org/)
Lists occupations with key attributes, skills, and salaries.

Occupational Outlook Handbook (https://www.bls.gov/ooh/) Information provided concerning hundreds of occupations. Plus gives calculated forecasts for how specific occupations might fare in the future.
Salary.com (www.salary.com)
Find out what the average salary is for occupations in your specified geographic area.

Multipurpose
California Career Cafe (www.cacareercafe.com)
California Community Colleges' virtual career center.
Career OneStop (http://www.careeronestop.org/)
Explore careers, search jobs, use career tools and more.
Quintessential Careers (http://quintcareers.com/)
Career toolkit, job search help, useful links and articles.
The Riley Guide (www.rileyguide.com)
Multiple resources for your career search.

Social Media to Use in the Job Search
LinkedIn
Social media site that allows you to build a professional profile, connect with others in your field, join career groups, follow companies, search for jobs and more.
Call us: (909) 274-4510
Visit us: Student Services Center (Bldg. 9B) Second Floor
Office Hours: Mondays - Thursdays 8 am - 5 pm and Fridays 8 am - 4:30 pm. (Hours may vary during semester breaks and/or on holidays.)
Fax: (909) 274-2038
Email us: ctc@mtsac.edu
Connect with us: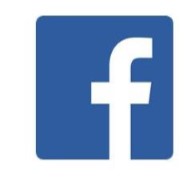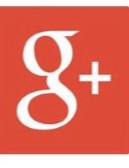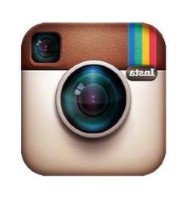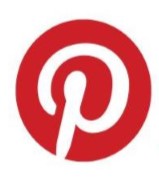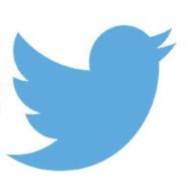 Need career counseling? Contact the Counseling Department at (909)274-4380.