Apollo 11 50th Anniversary Celebration
This July marks the 50th anniversary of Apollo 11 landing on the Moon! We're celebrating this monumental occasion by having free planetarium shows and rocket launching throughout the day. Come join the celebration at the Mt. SAC-Randall Planetarium on July 18, 2019 from 11:30 AM - 8:00 PM.
We will even have a retired NASA engineer presenting a talk entitled "United States Manned Spacecraft Program" during the opening ceremony. Afterwards, there will be a ribbon cutting for the brand new 80% scale model of the lunar lander! The planetarium is located in Bldg 26C on the Mt. San Antonio College campus.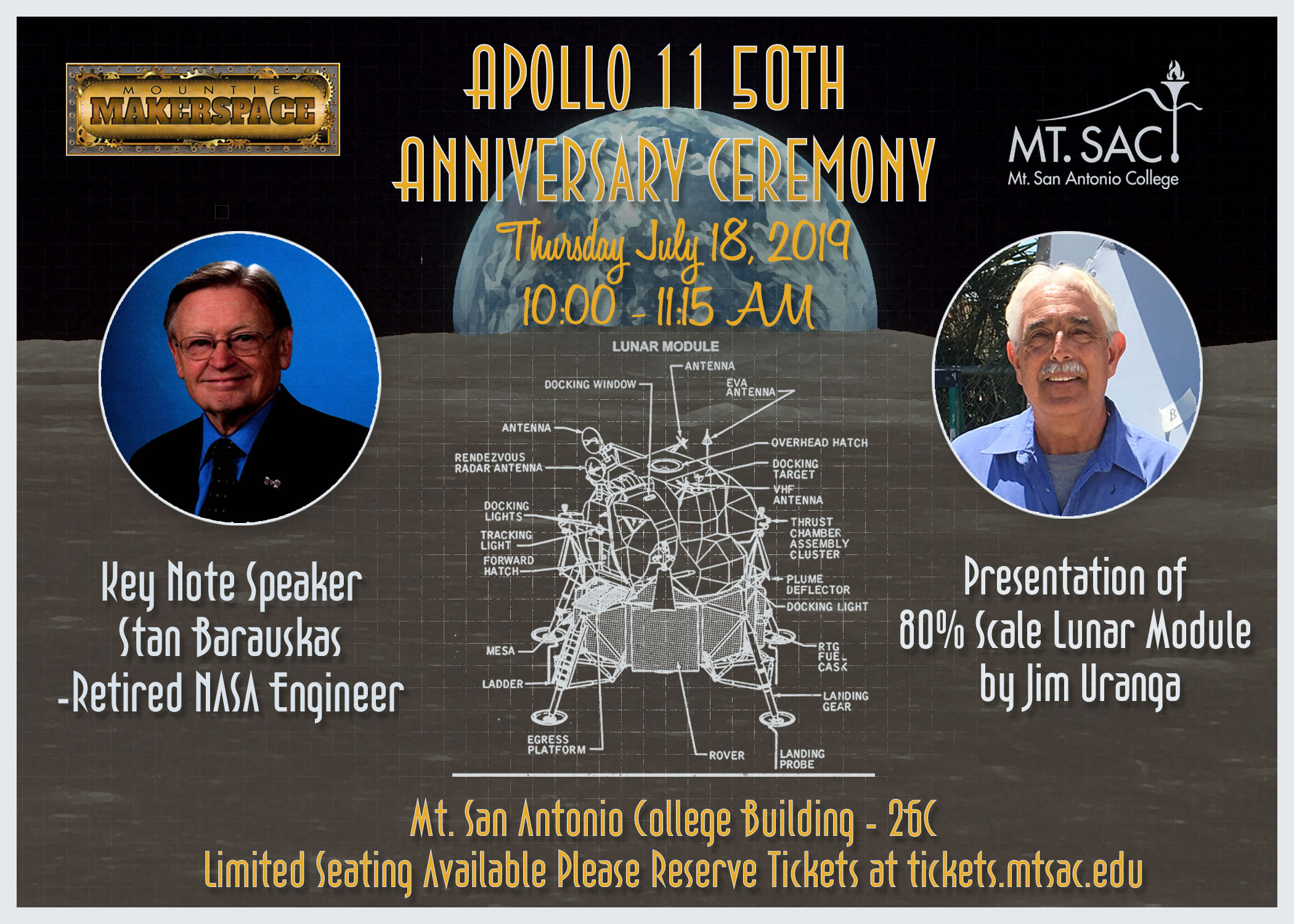 Free Planetarium Shows
Seating available on a first come, first served basis
11:30 AM Dawn of the Space Age
12:30 PM Astronaut
1:00 PM We Choose Space
1:30 PM Dawn of the Space Age
2:30 PM Astronaut
3:00 PM We Choose Space
3:30 PM Dawn of the Space Age
4:30 PM Astronaut
5:00 PM We Choose Space
5:30 PM Dawn of the Space Age
6:30 PM Astronaut
7:00 PM We Choose Space
7:30 PM Dawn of the Space Age
Free Rocket Launching 11:30 - 8:00 PM
Kids are welcome to make a paper rocket and launch it throughout the day