Developmental Education Study Team (DEST)
Who we are: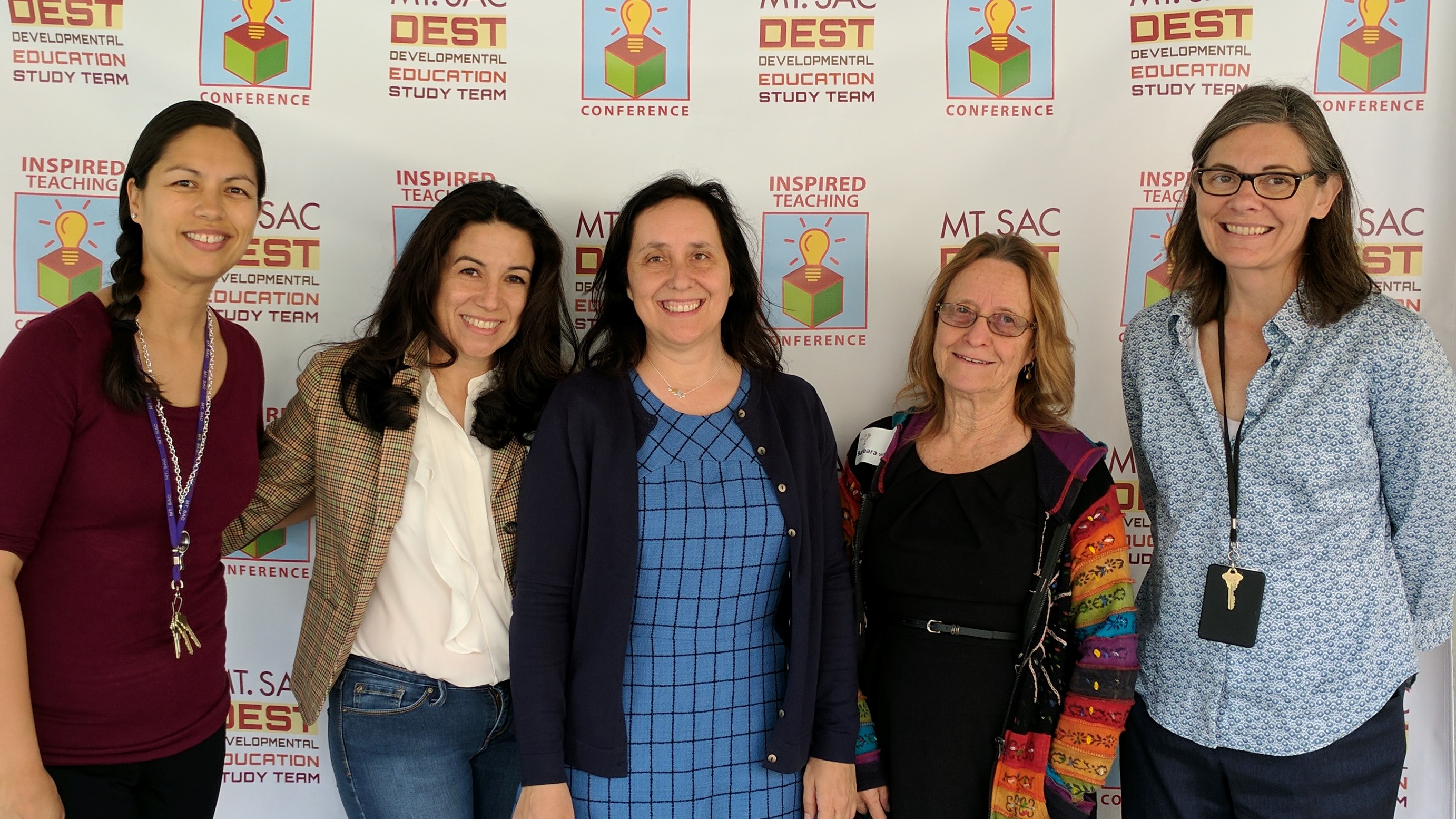 Mt. SAC faculty, administrators, and staff interested in helping all students succeed by using, researching, and sharing Developmental Education principles.
What we do:
Educate ourselves and others regarding current educational research.
Design and facilitate professional development workshops.
Facilitate the selection of the recipient of the Debbie Boroch Developmental Educator of the Year Award.
Participate in activities focused on helping all students succeed.
DEST Meetings
When & Where:
1st Tuesday of the Month, 1:15pm to 2:45pm, Building 6, Room 133
Additional meetings scheduled as needed.
Contact DEST
DEST Co-facilitators:
Dianne Rowley at drowley@mtsac.edu or (909)274-6223
Jannie Ma at jma@mtsac.edu or (909)274-3337
Martha Hall at mhall@mtsac.edu or (909)274-6381
"We take the stand that remedial or basic skills coursework refers to re-teaching skills previously taught, while developmental coursework refers to teaching skills and concepts not previously taught...[to adults]"
— David Caverly, Ph.D.