Inter-Club Council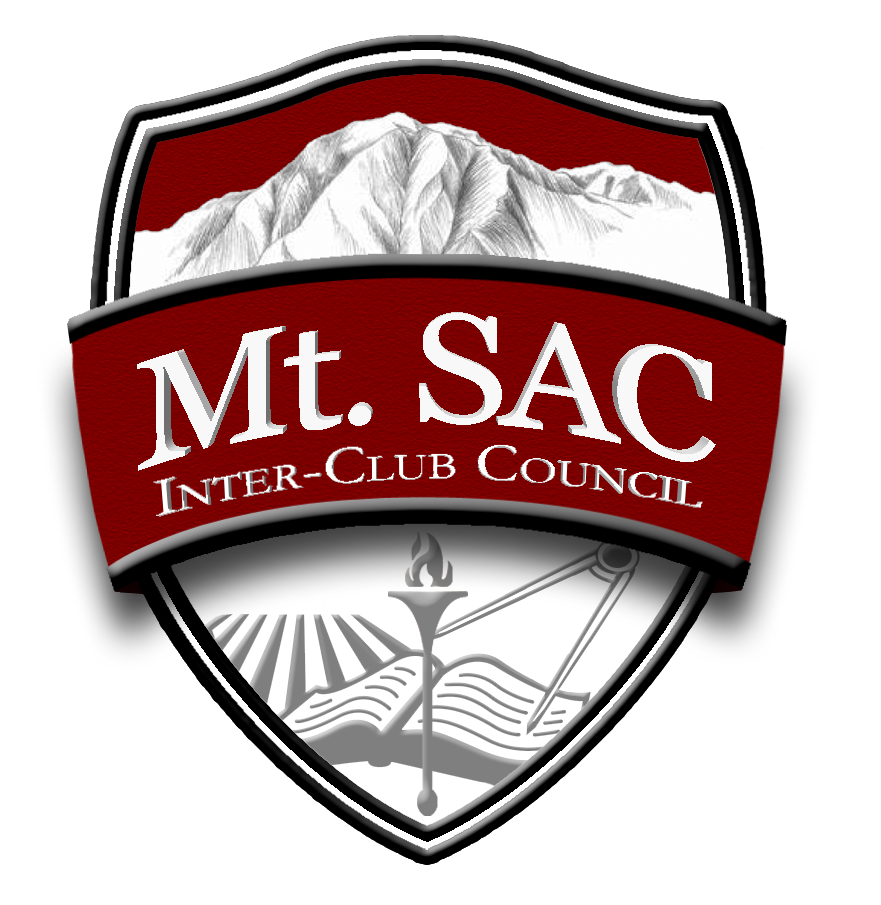 The Inter-Club Council (ICC) serves as the governing body of the collective clubs of Mt. San Antonio College. The purpose of ICC is to promote communication and cooperation between campus clubs, organizations. ICC strives to do the following:
Provide a communication network between clubs and other campus organizations
Act as a resource for clubs, particularly in the areas of organization, problem solving, membership promotion, and fundraising
Maintain club participation and support of A.S. sponsored events
Provide a forum for expressing the interests of clubs
Inter-Club Council Constitution
Important ICC Dates - Spring 2018
Club activation deadline:
Friday, March 23, 2018 at 4 p.m.
Date
Event
Location & Time

March 13-15

Join - A - Club
Want to find a way to get active on campus? Network with others? Enhance your academic experience? Explore the different clubs on campus. No table reserving allowed.

Kerr's Corner, 9 a.m. - 2 p.m.

Spring 2018

ICC Meetings for Spring 2018:
ICC Meetings are every 1st and 3rd Monday from 2:30 - 3:30 p.m., of each month.
Below are the following ICC Meeting dates:
3/05, 3/19, 4/02, 4/16, 5/07, 5/21, & 6/04

9C Stage Area, 2:30 p.m.

June 7, 2018


Student Leadership Advisor Awards

Student Life hosts the annual ceremony to recognize and celebrate the contributions of campus leadership. Please make plans to join us for this event.

Design Technology Auditorium,
Bldg. 13-1700 at 2:00 p.m.
Club of the Year Information
Clubs can apply for Club of the Year by following the instructions below:
Due date for club of the year presentations will be May 31, 2018 at 4:00 p.m.
**NOTE** Only 1 submission is allowed, altering or updating presentations after it has been accepted will not be allowed or eligible for review.
Creating a PowerPoint presentation that explains why their club should be voted Club of the Year.
Make sure the presentation does not exceed ten (10) slides.
Emailing your presentation or submitting on a USB on time to: jwalker55AT_mtsac.edu.
Presenting your club's PowerPoint in 5 minutes or less at the last ICC meeting. All clubs that submit their presentations by the deadline will be listed on a ballot for voting by the ICC representatives at the last ICC meeting (click here for Club of the Year points rubric - Article XXI of the ICC Constitution).
The winner will be announced at the Student Leadership and Advisor Awards ceremony on Thursday, June 7, 2018 in Building 13-1700 at 2 p.m. - 4 p.m. The winning clubs (top two) will receive a monetary award (deposited to the club's account through Fiscal Services) and first place will have use of the display case in the Student Center lobby.
Thank you in advance for your cooperation! If you have any questions, please contact the Student Life Office at (909) 274-4525.
ICC Agendas and Minutes (2017-2018)
Fall 2017
Spring 2018
ICC Executive Officers & ICC Advisor - Spring 2018
ICC Co-Chairs:
Michelle Ravel
mravelAT_student.mtsac.edu
Ruben Guijarro
rguijarroAT_student.mtsac.edu
ICC Advisor:
Julia Walker
jwalker55AT_mtsac.edu