Commencement Day, Sunday, June 18, 2017 at 11:00 am at Citizens Business Bank Arena, Ontario, CA

Congratulations! Graduation is an important, exciting day for our students and we try to make it as stress-free and fun as possible.
About the Ceremony: Mt. SAC conducts one commencement ceremony a year, at the end of the spring semester. Fall and winter graduates are encouraged to attend the ceremony and participate in this event with spring graduates in June. Summer session prospective graduates are also invited to participate in the June ceremony.
When and Where to Arrive: Graduates should arrive for the ceremony with their caps and gowns at 9:30 am at Citizens Business Bank Arena for assembly and processional instructions.

Guest Admission and Arrival: The commencement ceremony is open to all guests of the graduates—no admission tickets are necessary. Family members and guests should be encouraged to arrive early, as there may be delays with peak-hour traffic. No outside food or ice chests are allowed, but refreshments are available for purchase.

Disabilities/Special Needs: Students and/or their family members needing special assistance (mobility, sign language interpretation, etc.) should contact Disabled Student Programs and Services (DSP&S) at (909) 274-4290 as soon as possible. Family members are responsible for attending to personal needs of other family members.
Decorum: Throughout the formal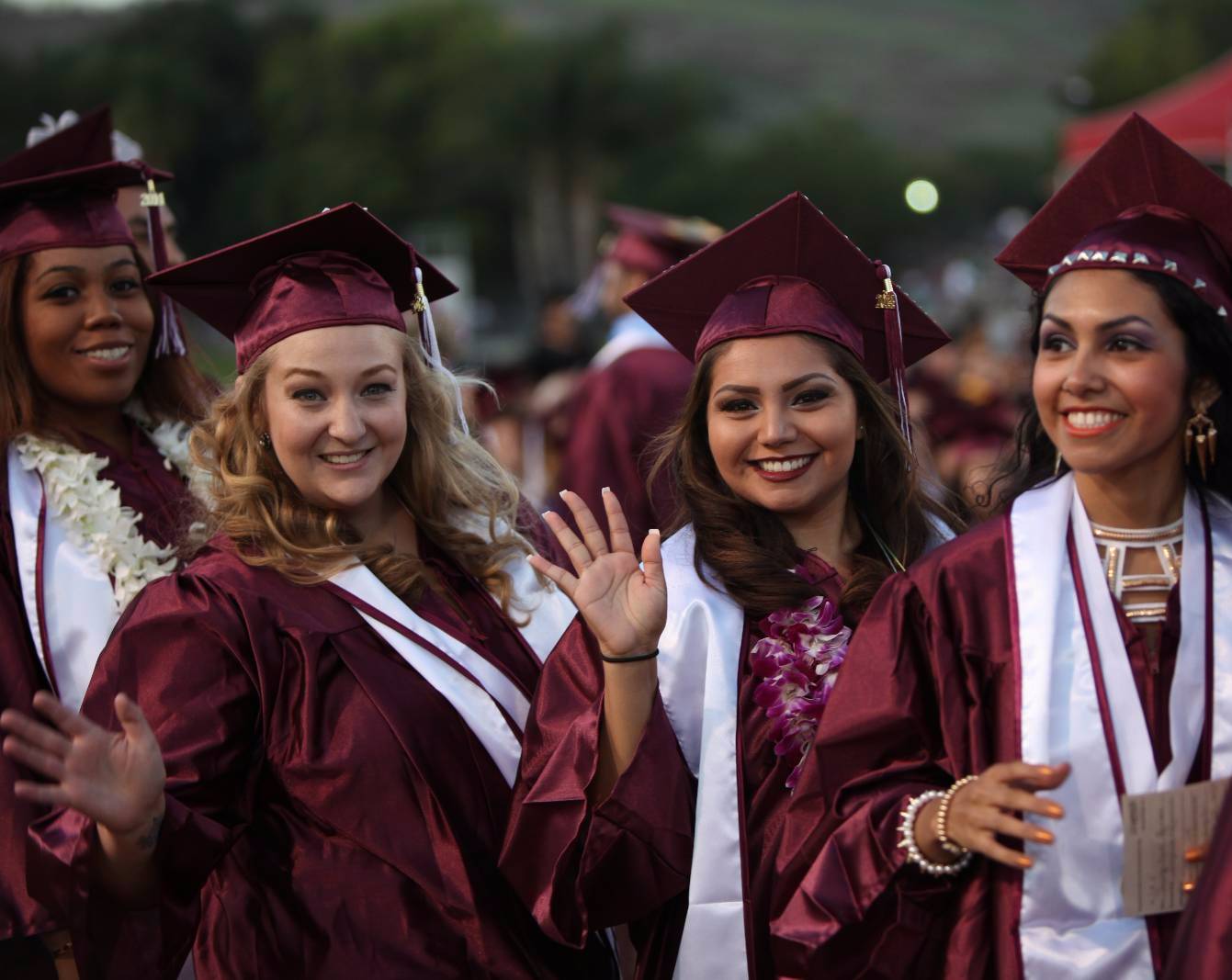 portions of the ceremony, students are asked to maintain appropriate decorum befitting the dignity of a college commencement. Grads will have ample opportunity to celebrate during the awarding of diplomas, as their families cheer them on.

Degrees: Actual degrees are not issued at the commencement ceremony—only the diploma covers. Grads will receive official diplomas by mail approximately 12 weeks after the ceremony. Verify your mailing address by logging into your My Mt. SAC Portal to review your address.

Outstanding Payments: Please note that if you have an outstanding obligation (such as fees or payments you still owe) to the college, we will not be able to release your diploma when it becomes available.
Flowers, Photos & Videos: Flowers are sold at the ceremony. A professional photographer is commissioned to take photos of graduates during the degree conferral segment of the ceremony as well as after the ceremony. A complimentary proof of the photo is mailed to each graduate after the ceremony with ordering instructions.
Further information can be obtained by email: pmontoya@mtsac.edu