Upcoming Exhibits
Dreams of Chaos
Kubo and Tom Herberg

March 17-April 14, 2016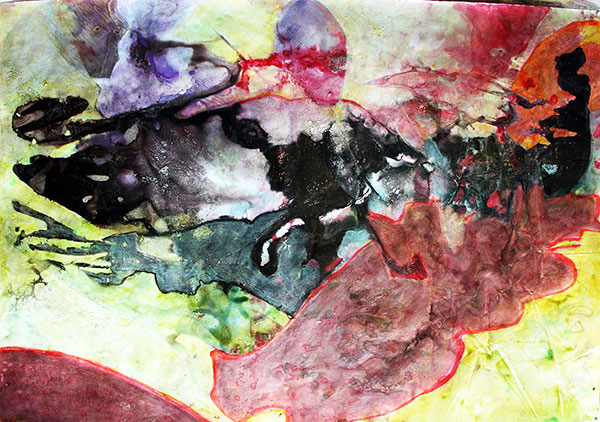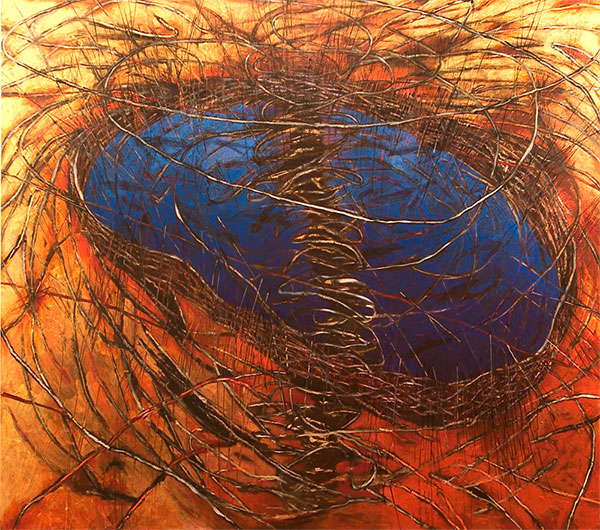 ---
68th Student Art Exhibition
May 12-June 2, 2016
Current Exhibit

Dreams of Chaos
ARTISTS: Kubo and Tom Herberg
This is a show about painting, about abstract painting in particular. It is also a show about painters, these two painters and their worldviews and their emblematic attempts to give concrete form to invisible things. It's also a show about seeing, and being present, and confronting mystery, and cultivating an appreciation for ambiguity and paradox. Despite an official lack of imagery, the inspired pairing of these artists makes plain that even within the hermetic spectrum of abstraction there are brave and salient choices to be made -- not only between elements of form, but between phenomenology and psychology, immediacy and eternity, observation and action.
-Excerpt from essay by Shana Nys Dambrot
Exhibition Dates: March 17 — April 14, 2016
College Reception: Thurs., March 17, 4-6 p.m.
An exhibition catalog with interview by Fatemeh Burnes and essay by Shana Nys Dambrot is available
Excellent media interview and visual/photographic opportunities can be arranged with the artist at the March 17 reception. For arrangements and additional information, call Cynthia Orr at the Mt. SAC Art Gallery at (909) 274-4328, Tuesday-Thursday from 8:00 a.m. to 2:00 p.m. Fax: (909) 468-3954 | E-mail: corr@mtsac.edu

Click here to view Huffington Post article
Click here to download a flier.