Air Conditioning and Refrigeration Technology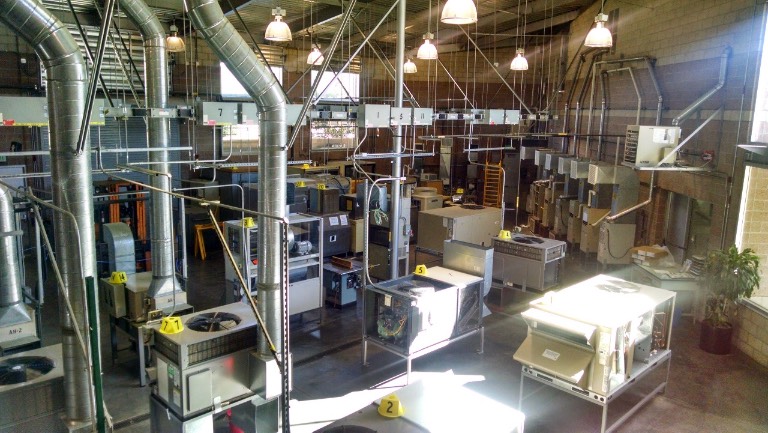 Mt. SAC offers a certificate and an Associate of Science Degree in Air Conditioning and Refrigeration Technology. Classes are structured to give the student the opportunity to seek employment in as little as one academic year. Classes are offered both in the day and evening. Students will gain valuable experience in troubleshooting refrigerant handling, welding, mechanical and electrical operation as well as building automation.
This program is designed to prepare the student for employment in the broad field of air conditioning, heating, and refrigeration. It leads to occupations in design, manufacturing, operations, sales, distribution, installation, maintenance, and repair. For students requiring additional experience, a work-study component is also offered in addition to regular classes.
COST: Approximately $1725(for california resident students not including books and material fees)
Industry Certified
Mt SAC's Air Conditioning Program is the only Partnership for Air-Conditioning, Heating, Refrigeration Accreditation (PAHRA) certified program in California. PAHRA certification requires a very complete examination to insure a program meets its stringent industry standards of curriculum, facilities, staff, and opportunities available to the student.
Mission Statement
To provide quality education and training to a diverse student population, ranging from entry level students to incumbent workers, so they obtain the necessary skills to be prepared in the sustainable industries of Air Conditioning, Refrigeration, and Building Automation Systems.