SUBMITTING FINAL GRADES
Submitting Grades:
1. Final grades must be submitted in Banner through your portal.
2. The grading pages will time out after 30 minutes so be sure to click submit often.
3. To submit final grades, click on Final Grades in the Faculty Self-Service Menu.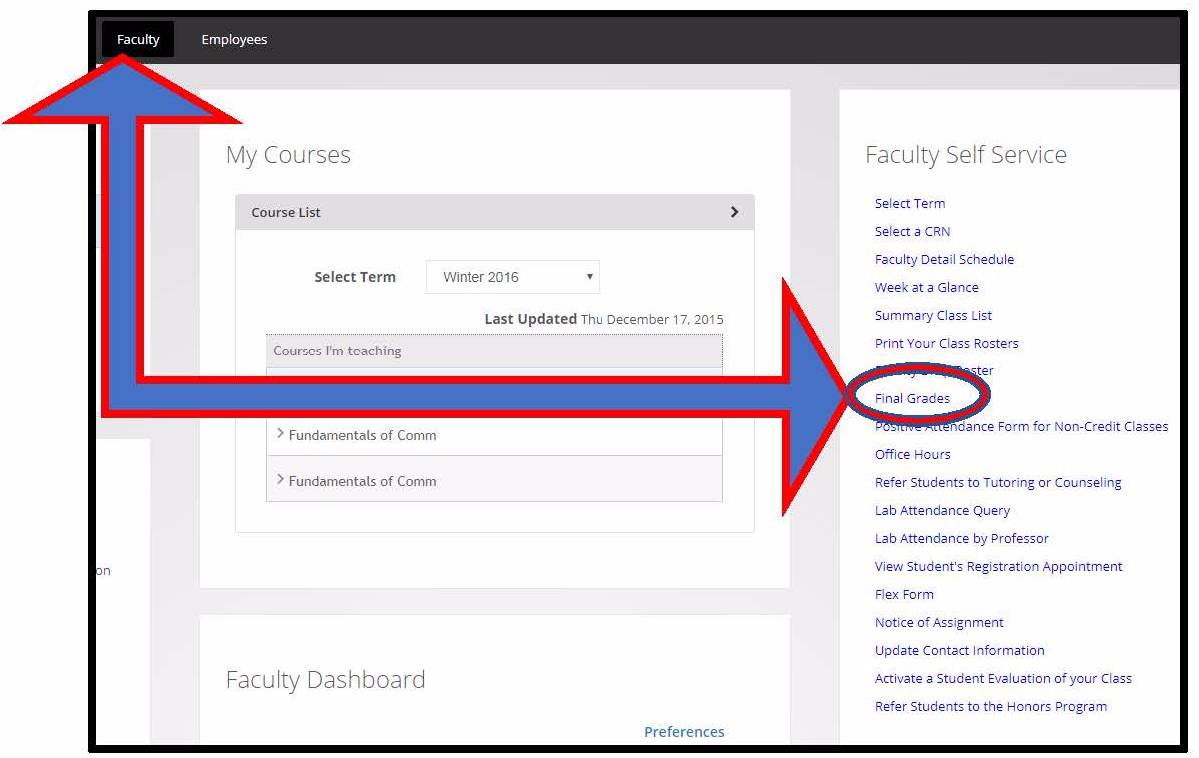 4. Select a Term and click Submit and select a CRN and click Submit.
5. Use the drop down box next to each student's name to select the student's final grade. Please note that the hours field should be left blank except for positive attendance courses.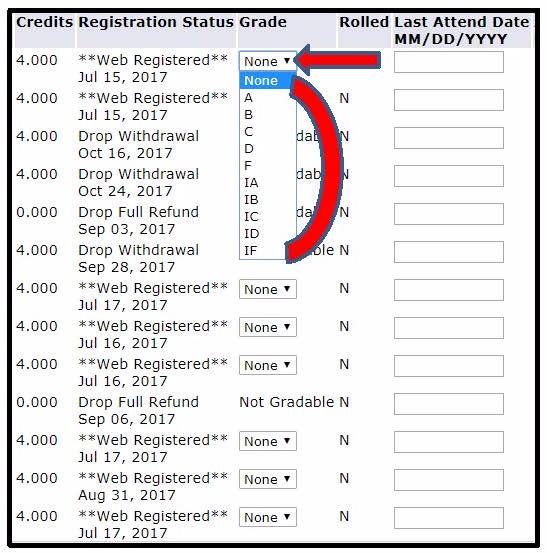 6. Click on the Submit button when you have finished the entry for all students.