Our Shared Commitment:
"We are committed to building a shared value system and supporting each other in our professional growth and wellness."
Management Retreat: January 7-8, 2021
MPDC is pleased to announce details for the 2021 Peak Leadership Summit, the annual retreat for Mt. San Antonio College managers that challenges its members to reach new heights. This two-day event is designed to refresh and inspire managers by building upon leadership skills, creating networking and team building opportunities, and developing shared goals.
Daily Schedule
| Time | Event |
| --- | --- |
| 9:30 - 10:00 am | Coffee and Connection |
| 10:00 am - 12:00 pm | Session 1 with Dr. Benitez |
| 12:00 pm - 1:00 pm | Lunch Break |
| 1:00 - 2:00 pm | Session 2 with Dr. Benitez |
| 2:00 - 2:30 pm | Mindfulness for Managers |
Facilitator: Dr. Michael Benitez, Jr.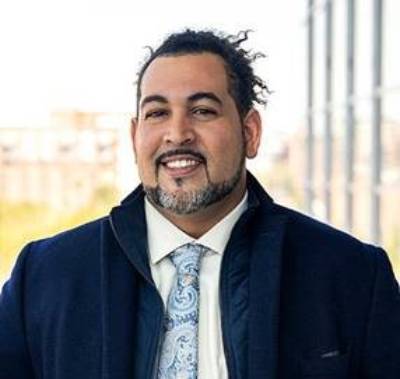 Dr. Michael Benitez Jr., Ph.D. is a nationally-acclaimed scholar practitioner and educator in the field of diversity, equity and inclusion in higher education. Dr. Benitez is known for his down-to-earth, insightful commentary and critical perspectives on social and cultural issues, including leadership and identity development, intersectionality, race and ethnicity, and critical pedagogy and practice in higher education. Dr. Benitez has authored book chapters and articles on student identity, hip hop culture, cultural centers, cultural and ethnic studies, institutional research and campus climates, and faculty development. He is known for bridging theory and scholarly inquiry with practice of innovate equity and inclusion-based strategies and approaches to address some of higher education's more pressing campus climate issues of today, providing multi-context and issue frameworks for empowerment and transformation. Presently, Dr. Benitez serves as Vice President for Diversity and Inclusion at Metropolitan State University, Denver providing leadership over the development, coordination, and implementation of diversity strategic goals and efforts, institutional programming aimed at cultivating and sustaining an equitable and inclusive campus climate, and Hispanic Serving Institution Initiatives.


PEAK Leadership Archives
2020 PEAK Leadership Handouts
Peak Leadership Handouts: Day 1
Peak Leadership Handouts: Day 2
Peak Leadership: Day 2 Materials