Facilities
Professional and Organizational Development is available for use by all college employees. POD Training Rooms may be reserved for workshops and training activities. For information on availability please call ext. 4504 or request a reservation, or through Lotus Notes Resource Reservation.
Location
POD is located in Building 6, Suite 140 (Library Building). Enter the building via the sliding doors on the South side. The door to POD suite is located between the Information booth and the elevator.
Presentation Room — 144
The Staff Development Presentation Room accommodates up to 12 participants with 1 presenter's PC-station. The room may be reserved by all Mt. SAC employees for trainings, and workshops.
Presentation Room Highlights
Presenter's PC Station: Windows/Office XP, Internet Explorer, Printer
Data Projection & Sound System: Overhead data and sound projection for use with a computer, CD-ROM, VCR or external input sources
SMART Board, Flipcharts, Posting and Dry Erase
Flexible Seating: Accommodates up to 20 participants in a range of seating options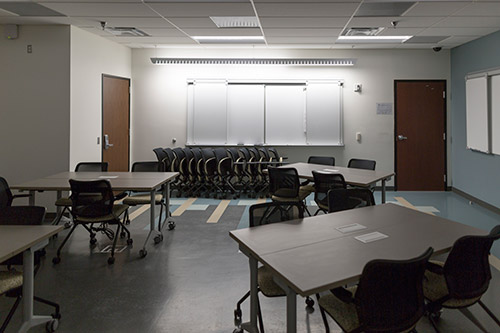 Independent Work Room — 145
The Staff Development Independent Work Room accommodates up to 8 participants. The work room is available for independent college-related projects.
Classroom Highlights
5 PC stations: Windows 7/Office 2010, Internet Explorer, Banner, myPortal, Printer
Dry Erase Board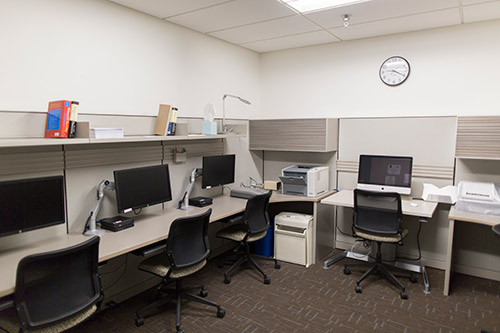 Technology Support Room — 148
The Staff Development Technology Support Classroom accommodates up to 12 participants. The lab is available for independent college-related projects, department trainings, and workshops. Staff Development Computer Classes are typically held in the Technology Support Classroom.
Classroom Highlights
Presenter's PC Station: Windows XP/Office 2007, Internet Explorer, Macromedia Studio MX, Adobe Photoshop, Lotus Notes, Banner, Printer
12 Participant PC Stations: Windows XP/Office 2007, Internet Explorer, Macromedia Studio MX, Adobe Photoshop, Lotus Notes, Banner, Printer
Data Projection & Sound System: Overhead data and sound projection for use with a computer, CD-ROM, VCR or external input sources
Dry Erase Boards