Before submitting to any of these jobs, make sure your resume, cover letter and application(s) have been looked over and approved.
To get your documents approved, contact
Arnita Champion, Career/Work Experience Specialist

EMPLOYMENT OPPORTUNITIES
(Jobs remain on the website for Networking Purposes)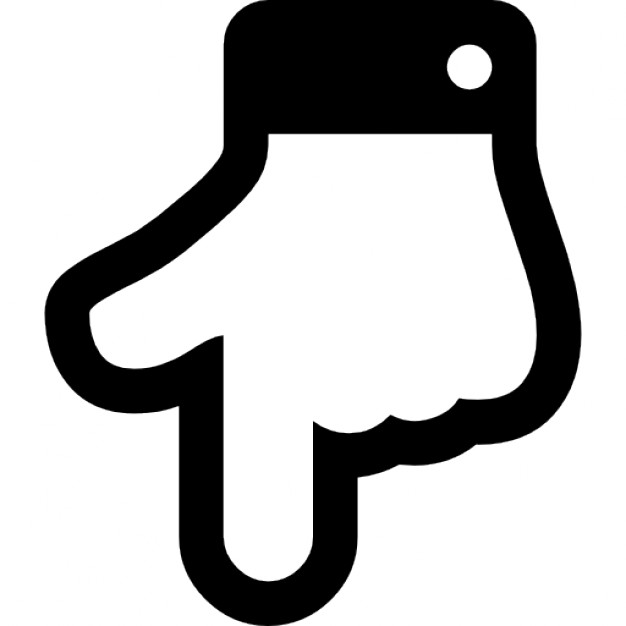 T&R Lumber Company T&R is seeking an unreasonably optimistic goal oriented person to do sales in our north San Diego / Inland Empire territory. We are looking for an outside salesperson, or sales trainee to service our inland empire territory. Horticultural experience is not necessary but generally if someone loves horticulture they'd probably enjoy working in this environment. T&R Lumber is a horticultural distribution company whose growth has been fueled by daring to do the impossible and relying on the input and ideas of our people. 20 years ago we shot for the moon, today our foot prints are all over it. We are poised to continue our current growth pattern by acquiring results oriented people who are continually thinking outside of the box. We work hard and we play hard. Our sales team thrives because of their drive, sense of humor, mutual support in helping each other exceed their goals. If you're the kind of person who enjoys being successful by helping customers becomes successful, we want to meet you. If you're the kind of person who asks why not instead of why, we want to meet you. If you're the kind of person people can hear smiling over the phone, we want to meet you. Are you ready to join the family? Then lets talk.Salary, commission, car allowance and travel expenses. Bilingual a plus. Please submit your resume with salary requirements to slimline4foot@icloud.com
Upland Unifies School District Farm to School Program Intern This exciting and integrative internship opportunity relates to nutrition, growing food and building community within Upland Unified. The Farm to School Program Intern will participate in activities that support the Farm to School Program, including: * Assisting in designing and building of school gardens *Maintenance of school gardens including but not limited to: weeding, installing and fixing irrigation, and planting and harvesting garden grown produce *Processing of garden grown produce in school cafeteria *Integration of garden produce into recipes to serve in school cafeteria *Assisting in organizing and leading school garden clubs for grades K-12 *Assisting in organizing program events and activities such as taste tests, health fairs and garden showcases.
The ideal candidate is expected to demonstrate excellent communication skills, independent thinking and must be a self-starter. To apply, please send an email message summarizing the reasons why you are interested and qualified (and attach your resume or CV) addressed to Ms. Ksenia Glenn, MS, RDN, Director of Nutrition Services for the Upland Unified School District. Ms. Glenn's email is: Ksenia_Glenn@upland.k12.ca.us
Rancho Vasquez Organic Avocado Ranch: Looking for 4 Interns for this upcoming Avocado Season. Beginning November 1st
Internship program duties: Organic Orchard maintenance, Harvesting, Packing, After the first month, possibly hired as paid employee. Part time, around college schedule is offered. Please contact Damien Vasquez Rancho Vasquez (626) 833-3509 Damien@ranchovasquez.com
CITY OF LOS ANGELES LOS ANGELES ZOO PART-TIME GROUNDS MAINTENANCE POSITION TITLE: SPECIAL PROGRAM ASSISTANT II*
SALARY: $15.78 per hour
HOURS: Monday through Friday 6:00 AM to 10:00 AM. May also require weekends and holidays
DUTIES: A Special Program Assistant II will perform a variety of janitorial and routine gardening and landscaping duties. The duties include, but are not limited to:
Perform custodial work in buildings and restrooms ● Remove litter and debris ● Assist in the sweeping and washing of cement walks and other areas. ● Hand water trees and shrubs. ● Assist with the pruning of small trees and shrubs and mowing of lawns. ● Pull weeds and cultivate soil. ● Using various tools and power equipment relating to gardening work. ● Lifting up to 50 lbs.
REQUIREMENTS:
Ability to work outdoors in various types of weather.  Ability to walk and work on uneven terrain and stand for extended periods of time. The work may also involve stooping, kneeling, and crouching.  Strength to lift and carry tools, equipment and other materials (up to 50 pounds).  Previous gardening and maintenance experience is preferred.
HOW TO APPLY:
Interested candidates may submit a City application, Zoo application, or a resume by email to lazoo.personnel@lacity.org or fax (323) 644-4776 or drop it off at a Zoo Admissions Window. You may download the City application from http://per.lacity.org/appform.htm or obtain a copy of a Zoo application from Zoo Admissions at 5333 Zoo Drive, Los Angeles, CA 90027 or a City application from the City's Personnel Department at 700 E. Temple Street, Los Angeles, CA. Application Deadline: Open until sufficient applications are received,may close at any time.
Pacific Outdoor Living Pacific Outdoor Living is an award winning landscape design and construction company specializing in high-end, custom residential installation. We are currently seeking assistant landscape designers to work in our Design & Estimating Department. Functions include doing exterior, site measurements, including elevations. Performing AutoCAD work and doing 3D renderings. Doing take-offs to ready projects for estimating. Putting together design concepts, pictures, etc., assisting our seasoned landscape designers with clients, following their direction. Perfect position to get a foot-hold in this industry, learning under our seasoned landscape designers, estimators and project managers. Requirements: Associates degree in the landscape architecture, environmental design or horticulture industry - Proficient in AutoCAD and other systems- Able to competently measure front and back yards, including elevations- Being mobile, driving from site-to-site one day and then putting together designs in the office the next day-Ability to work full-time, with occasional time over the weekends - Knowledgeable in Southern California native plants -Ability to learn and take direction from others and perform whatever task is needed. Please send your resume and portfolio to be considered. Email: jakemccarthy@pacificoutdoorlivining.com Website: www.pacificoutdoorliving.com
Fill Good Landscaping
Job position 1: Irrigation technician – 1 Job description - Knowledgeable in irrigation to
work on installing or fixing residential irrigation system for irrigation clock, valves, sprinklers, nozzles, pressure
regulator, ball valves, handling water meter and close water if required. Handle jobs with both PVC and galvanized pipes.
Hourly Rate - $14.00 Type of Job - Part time - Less than 40 hrs. / week Work load -
Resource will have varying hrs. of work depending on the work load. Contact email - info@wefillgood.com Contact phone – 909-215-0260
Job Position 2: Horticulture assistant – 1 Job description - Knowledgeable in usage of landscaping tools to perform landscaping work from planting,
trimming, mulching, weeding, sod removal, application of soil amendments.
Ability to handle landscape maintenance work from mowing, edging, trimming, weeding, transplanting, detailing of plants, pruning and watering.
Resource should know plant – id and should know about most commonly used turf grasses used in residential areas.
Should possess basic pest identification and pest management knowledge. Hourly Rate - $13.00 Type of Job - Part time - Less than 40 hrs. / week Work load -
Resource will have varying hrs. of work depending on the work load. Contact email - info@wefillgood.com Contact phone – 909-215-026
The San Francisco Sheriff's Department is seeking to fill one full-time Farmer position. Provided below is the link to the examination announcement, please post or share with those who may be interested in this employment opportunity. Thank you in advance for your attention and assistance with this request. 3402 Farmer Examination Announcement Link: https://www.jobapscloud.com/SF/sup/bulpreview.asp?R1=PBT&R2=3402&R3=903371 The deadline to apply is May 10, 2019 at 4:00 p.m. Should you have any questions regarding to this examination/application process, please contact Jen Lo, Exam Analyst.
Chino Basin Water Conservation District:
Conservation Technician I & Program Internships positions & Conservation Technician Recruitment
Western

Chapter of the International Society of Arboriculture
South Coast Orange County
Farm Laborer- Under close supervision, perform semi-skilled agricultural tasks in and around research plots in fields, orchards, nurseries, greenhouses, and support the South Coast Rec's agricultural needs. Farm Laborer is for a Career position, with an opportunity for advancement through on the job training. This position will promote, in all ways consistent ...https://jobs.ucop.edu/applicants/jsp/shared/frameset/Frameset.jsp?time=1555971711312
Highland Garden Center
is a retail nursery with a small growing operation located on about 7 acres of Edison owned property under the power lines. We are located near the Colonies Crossroads shopping center in Upland, CA. The nursery has been in business for almost 25 years, always independently owned and operated. We pride ourselves in having a great selection of roses and fruit trees (and nuts and berries too!), and look forward to every holiday season when we transform into a Christmas tree lot. We also carry a great selection of bulk materials, shrubs, trees, annuals & perennials, organic bagged soils and fertilizers, and more.
We're looking for friendly, hard-working and knowledgeable individuals to join our team of Garden Center Associates. We are mostly looking for part time individuals, but may have space for a full time person as the positions develop. We also need temporary individuals that can help us only through the busy Spring season. We are also looking for a person to assist our production department. This job requires a bilingual individual, but the other requirements are the same. All jobs at the nursery are dirty jobs, and you'll need to be ready to work hard, and to work out in the elements during all seasons. If you have a background in horticulture and/or some completed horticulture classes under your belt, that is preferred. You must be able to safely lift at least 25 pounds frequently throughout the day. You also must be willing to work weekends. Our hours are Mon – Sat from 7am to 5pm, and Sundays from 8 – 4. We will be extending our hours soon, so we may require later hours up to 6 or 7pm from our staff. Bring a resume if you have one, and come in to the nursery and apply in person. Wages commensurate to experience. If you have questions, feel free to reach out to Jessie, Nursery Manager, at (909)276-1155.
Retail Representative Los Angeles Retail Route
Moosa Creek Nursery,
11760 Betsworth Rd
Valley Center, CA 92082
760-749-3216
www.moosacreeknursery.com
Start date immediate.
Moosa Creek Nursery is a specialist California native plant nursery. Moosa Creek has a unique partnership program with qualified independent garden centers. The Retail Representative is responsible for visiting the partnerships to check the organization, quality and general appearance of the Moosa Creek stock, and fill out a sales order on Google sheets to restock the shelves.
Route currently includes 6 garden centers from 405/10 freeways to San Gabriel, Glendora and out to Riverside.
Hours: 8 hours once every 2 weeks on alternating weeks preferably on a Monday.
Compensation: $15/hour plus $0.55/mile travel reimbursement
A passion for plants, especially the use of natives in the landscape, is required.
An in-depth knowledge of native plants is a plus but not a necessity.
This part-time position will give the employee a great opportunity to become familiar with native plants and knowledge of the best garden centers in the area.
The position could develop into a bigger sales role in the future.
Start date would be early November.
Please send an email and resume to nursery@moosacreek.com
Attention: Su Kraus.
Those interested are also welcome to call for more details 760-749-3216
Athletic Field Groundskeeper - Entry
Apply
Operations Athletic Fields and Irrigation
Los Angeles, California
The University of Southern California (USC), founded in 1880, is located in the heart of downtown L.A. and is the largest private employer in the City of Los Angeles. As an employee of USC, you will be a part of a world-class research university and a member of the "Trojan Family," which is comprised of the faculty, students and staff that make the university what it is.
USC's Facilities Management Services is seeking a Athletic Fields Groundskeeper Entry to join its team. FMS is a diverse group of innovative and talented professionals who provide high quality facilities maintenance and management services in support of education and research at the University of Southern California. FMS is committed to being fully responsive to the needs of faculty, students, staff and public, who are our customers. FMS strives to cooperate fully with all campus constituents to provide a functional and efficient facilities operation for the university. FMS values quality, transparency, dedication, collaboration, and innovation.
JOB ACCOUNTABILITIES:
Maintains condition and appearance of all athletic fields, intramural fields and stadiums.
Prepares fields and stadiums for intercollegiate sports activities, by lining, marking turf maintenance and fertilization.
Uses and maintains power tools and other equipment.
Prepares soil for planting.
Sweeps walkways and maintains paved areas.
Trains other athletic fields groundskeepers as required.
Participates in the Athletic Fields Pay for Knowledge and Skills Program, including on the job training.
Performs all appropriate task requirements and demonstrates proficiency of required tasks in designate areas as outlined in the Pay for Skills section of the job description.
Performs all appropriate level tasks as indicated in the Skills Based Progression, independently or as part of a team, as assigned by the supervisor. May perform higher level skill based progression tasks. Trains other athletic fields groundskeepers on specific skills and tasks as required.
Performs other related duties as assigned or requested. The University reserves the right to add or change duties at any time. The University of Southern California values diversity and is committed to equal opportunity in employment. Maintains all athletic fields, intramural fields and stadiums, to include: lining, marking, turf maintenance and fertilization. Prepares fields and stadiums for intercollegiate and sports activities. Participates in the Athletic Fields Pay for Knowledge and Skills Program, including on-the-job training. Performs all appropriate task requirements and demonstrates proficiency of required tasks in designated areas, as outlined in the pay for skills section of the job description. Performs all appropriate level tasks as indicated in the skills based progression, independently or as part of a team, as assigned by the supervisor. May perform higher level skill based progression asks. Trains other athletic fields groundskeepers on specific skills and tasks as required. REQ20067820 Posted Date: 11/09/2018 Apply
Landscape Architecture, Agriculture, Horticulture & Plant Science Opportunities
PARADISE GARDEN CENTER
7109 Dufferin ave. Riverside CA. 92504
HISTORY: Paradise Garden Center has been in business for 25 years in the greater Corona and Riverside metropolitan areas.
We service many of the Country's leading commercial and residential landscape companies with wholesale plants throughout Southern California.
Many of the plants grown within our 60 acres of growing grounds can be seen in the new Disneyland park expansion. Along with wholesale plant sales we work
closely with residential homeowners to provide landscape design and installation services using AutoCAD and other mediums.On the retail side we design on the fly
and provide plant suggestions to help satisfy the landscape needs of our walk in customers.
QUALIFICATIONS: NOT REQUIRED BUT VALUABLE:
Plant identification knowledge/willing to learn plant materials
Retail Sales
Microsoft office
Good verbal and written communication skills
Bilingual is a plus
Landscape Architectural Knowledge
Landscape Design Knowledge
AutoCAD
CAD software
JOB DESCRIPTION:
Data entry
Full/Part time Monday-Saturday 7-4
Providing landscape design and installation services to
homeowners throughout Riverside and the surrounding areas
GREENTREE LANDSCAPING, INC
Major landscaping firm with significant garden service for residential clients seeks experienced Individuals /Positions to maintain existing vegetable gardens including:
Seasonal crop planning and rotations
Organic enrichment and feeding -Harvesting per client instructions
Care and maintenance of Hydroponic vegetable towers In addition
will organize and maintain some plant starts at employer's nursery yard. Full time position.
Vegetable Gardener reports to the senior management professionals responsible for delivering full-service landscaping to clients who contact for both general maintenance and vegetable garden maintenance.
Requirements: Proven success as a vegetable gardener, residential scale
Strong self-starter - Proven attention to detail
Strong sense of accountability
Valid Driver's License and clean driving record Desirable, but not required:
Spanish language skills - 2+ years of vegetable gardening Compensation: Experience and merit based
Please email resume to: info@greentreela.com OR call Robert (323)-468-9740.
Minanda Landscape Design-Fine Gardening Maintenance
One Part-Time position open for a Gardener to assist in our maintenance division. The job will require between 2 - 6 hours per week. The ideal candidate has worked in maintenance for at least 1 year and has excellent knowledge of a wide array of plant materials and how to properly care for and maintain them.
This person will also be able to lift and carry heavy weight for distributing mulch, must speak English, have a valid California Drivers License and current automobile insurance.
Starting rate is $15/hr with an increase after 3 months.
Tasks: Pruning Dead heading Weeding Mulching Feeding Planting