Mt. SAC Board of Trustees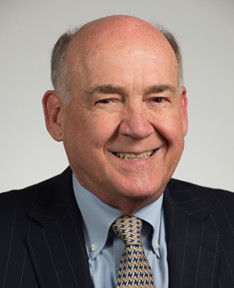 Dr. David K. Hall, Member
Area 2
Dr. David K. Hall is serving his fifth four-year term as a member of the Mt. SAC Board of Trustees, having been last reelected to the governing board in November 2013 (unopposed). He represents Area 2, which covers Covina, West Covina, north Walnut, and San Dimas.
Trustee Hall has chaired the board several times during his nearly 23-year tenure. Previously he served two terms as President of the Mt. SAC Foundation.
Professionally, Dr. Hall is senior vice president of Hitchcock Automotive Resources, headquartered in City of Industry, CA. The company owns and operates Puente Hills Toyota, Northridge Toyota, Toyota of Santa Barbara, Puente Hills Collision Center, Hitchcock Insurance Services, and Hitchcock Commercial Properties. He is responsible for the company's human resource, legal, insurance and government relations operations.
Trustees Hall's many civic activities include: Chairman of the Industry Manufacturers Council (IMC) Human Resources Committee; President of the Regional Chamber of Commerce—San Gabriel Valley; Vice Chairman of the San Gabriel Valley Civic Alliance; Vice Chairman of the Oversight Board of the Successor Agency for both the Covina Redevelopment Agency and the San Dimas Redevelopment Agency; and First Vice President of the City of Industry Royal Lions Club.
Dr. Hall's has received numerous honors for his civic and community service, including the Mt. SAC Honors Program Runnebohm Award (2010), the Youth Science Center's Community Partner Award (2007), the San Gabriel Valley YWCA's Community Commitment Award (2000), the Puente Hills Area Chamber of Commerce's Silver Service Award (1998), and the American Heart Association's Exceptional Service Award (1993).
Prior to joining Hitchcock Automotive Resources, Dr. Hall enjoyed a fulfilling academic career as a university professor and federal employee. He served as an assistant professor at the U.S. Air Force Academy, assistant professor at Brown University, and Forest Sherman Professor of Public Diplomacy at the U.S. Naval War College. He earned his B.A. at the University of Kansas and his Ph.D. at Stanford University.