Current Projects
The following is a partial list of projects currently under construction along with descriptions and renderings. These projects are being financed through Measure R, and/or Measure RR funding and local and state funding (as noted).
Physical Education Projects (PEP) Phase 1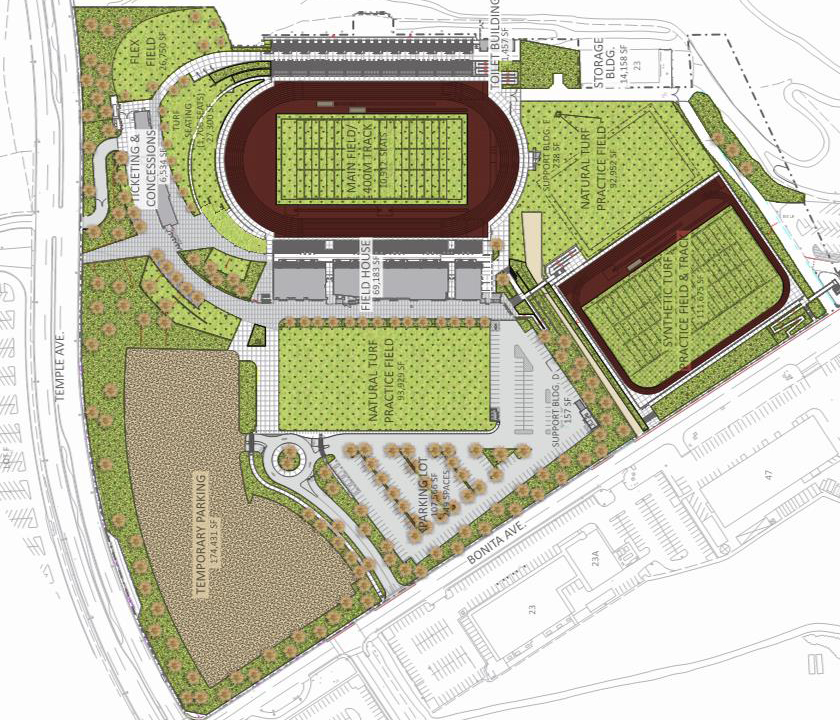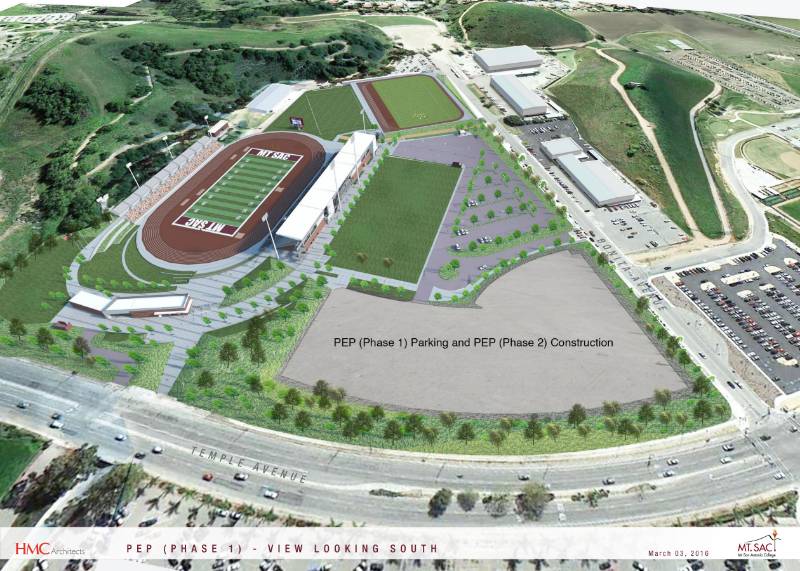 When completed, the 32.2 acre PEP (Phase 1) will include a 9-lane 400 meter track and 10,912 permanent seat, scoreboard, lighting standards, two pedestrian bridges, five athletic fields, 6.90 acres of landscaping and support facilities (i.e. concessions, restrooms, etc.). The track and field lanes will comply with the International Association of Athletic Federations (IAAF) Compliant Track and Field, Competition Category 1 standards. Portions of the structures onsite will be below the existing ground surface. All buildings onsite at buildout will total 50,950 ASF or 91,727 gsf.
The Field House includes men's and women's locker rooms, offices, restrooms, two weight rooms, two lecture halls, conference/meeting rooms, learning labs, and team/wet rooms, etc. The facilities include a synthetic track and natural turf infield. The Press Box is located above the western bleachers. The four auxiliary buildings provide ticketing, food service, restrooms, and tele-communications services. The existing Storage Building (51) remains onsite.
Two interior pedestrian bridges provide safe pedestrian passage across the service road and south of the Flex Field during athletics special events. An overpass over Temple Avenue will provide pedestrian access to the project site from Lot F.
Estimated cost: $
Estimated completion: Fall 2019