Mathematics and Computer Science Lab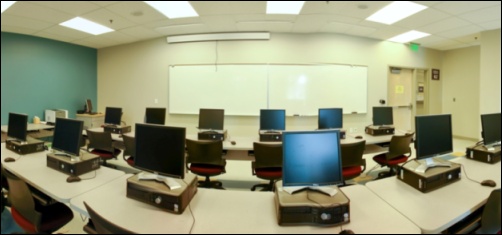 The Math Computer Lab has computers equipped with course-related software programs for math and computer science students. Lab staff are available to help students with questions and problems on software operation. The lab computers run Windows 7.
The following software programs are installed on the lab PCs:
Mathematics

GSP SketchPad 4.06
Maple 18
Minitab 17
Statcato
Maxima
Graphmatica
Computer Science

Microsoft Visual C++ Express 2012
Microsoft Visual Studio 2012
Borland Turbo C++ 4.5
Java IDE Eclipse Classic 4.3.2
Netbeans IDE
Textpad
Raptor
Students can print for no charge any material directly related to the Mt. SAC Math or Computer Sciences courses in which they are currently enrolled. Other printing is not allowed.